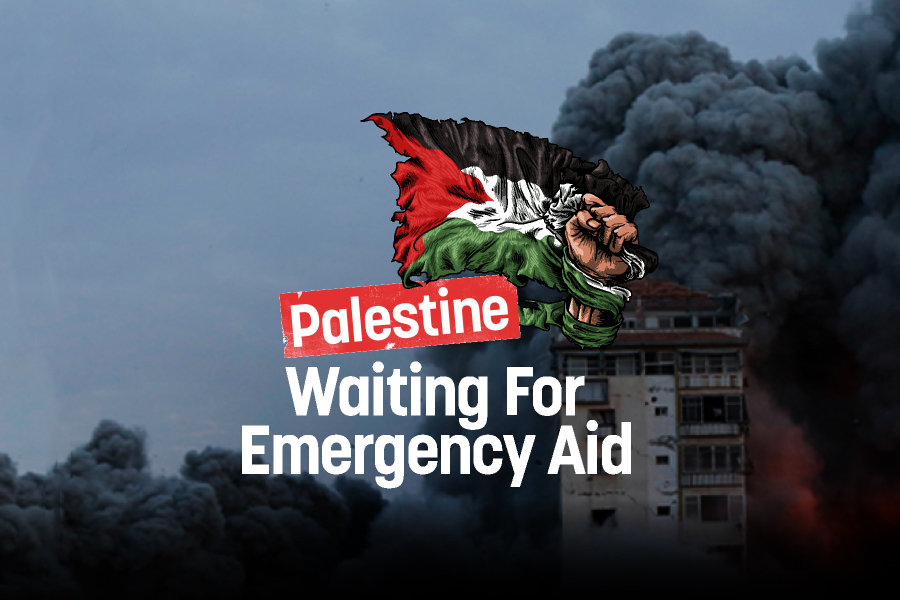 The Palestinian people are struggling with many difficulties, including the blockade and economic hardship. Many countries turn a blind eye to Israeli attacks. Habitats, refugee camps, hospitals and civilians continue to be targeted. Since October 7 alone, more than 10 thousand people have lost their lives, thousands of homes have been destroyed and more than 1.5 million people have been forced to flee their homes.
In Gaza, which is already under a blockade, with electricity only available for 3-4 hours a day, Israel restricted electricity and internet connection and besieged the city. This means that hospitals are not functioning and hundreds of thousands of people are unable to access basic needs, especially food.
To date, we have provided food parcels for 20,560 people, 2,000 blankets, hot meals for 59,340 people, clothes for 500 children, 806 hygiene packages, 120 diapers, 500 medical supplies, first aid kits for 1,160 people, wheelchairs for 10 people, 9 medical beds, 5 patient walkers, 6 crutches and bread for 8930 people.
Let's support those in need in Palestine. They need every help they can get.
If you want to donate to this project from the bank, simply write 19163 in the description section.
You may also be interested in
---