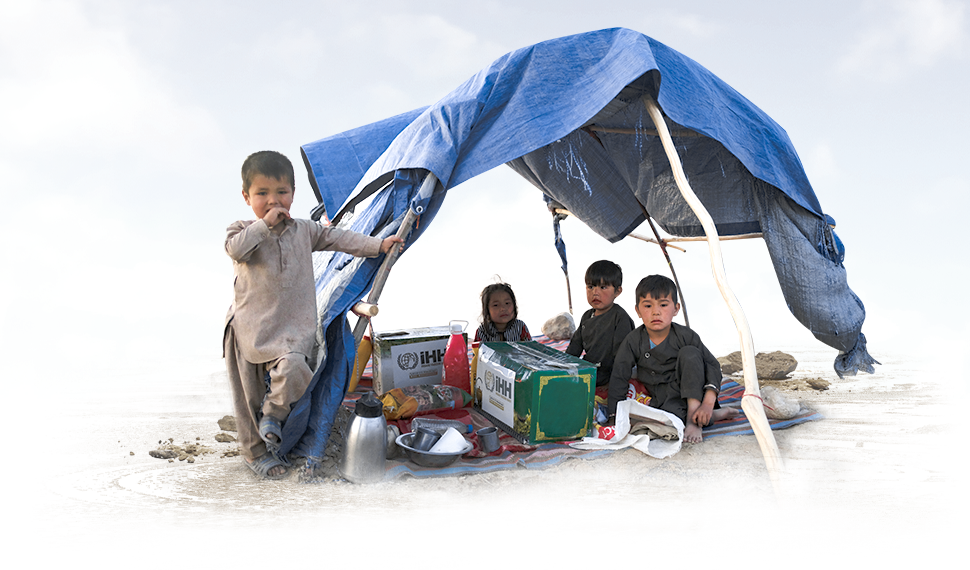 Afghanistan has been under occupation for years. 47 thousand people have lost their lives due to conflict and attacks. The war left thousands of orphans and caused hundreds of thousands of people to migrate to other places within the country. Those whose homes were destroyed began to live in camps. Also, the drought that began this year is making it difficult to find food and clean water. According to the UN, 14 million people are malnourished.
For the past 25 years, we have implemented many projects in Afghanistan, including humanitarian aid, support for orphans, and development projects. After the recent developments, we have distributed food packages containing rice, pulses, tea, and oil to people in need. Through our office in Kabul, we are conducting needs assessments, visiting families, and delivering aid quickly to those in need.
We need your support to reach and help more people.
If you would like to donate to the project from the bank, it is sufficient to indicate 15220 in the "Description" section.
You may also be interested in
---