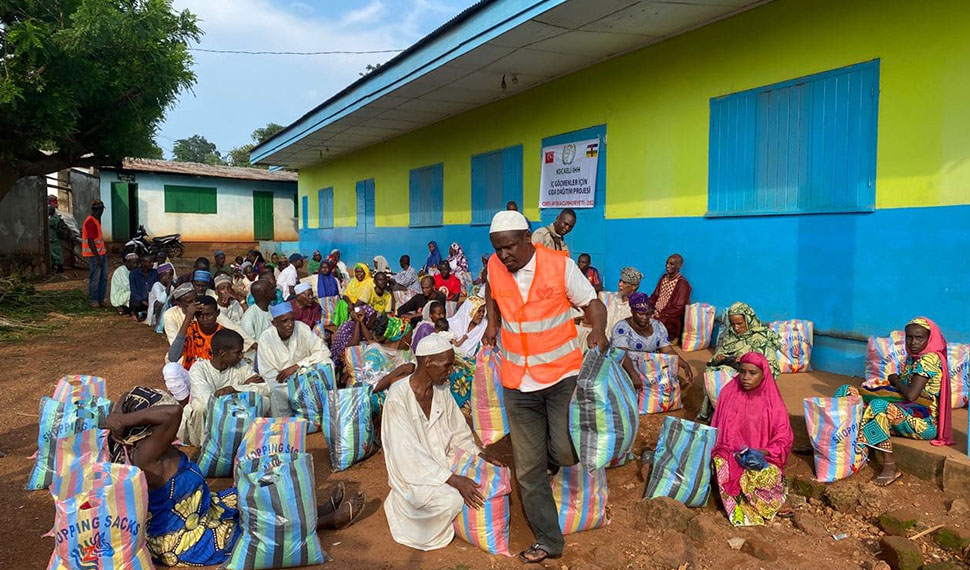 "In August 2021, we went to the city of Boda in the Central African Republic for food relief. It took us a long time to get to the region because the inter-city roads were dirt, and it was raining constantly. Our food trucks had a hard time crossing roads that have turned into slime because of the rains. It took us two and a half days to drive 200 kilometers of road and reach the city. Right after we arrived in Boda, we started to parcel the food up and deliver them to the people in need. When it was getting dark, we thought it would be better to postpone the deliveries until the morning. When we collecting food aids up, a group of families said that "if we don't get help now, many of us will have to sleep hungry tonight.'' Despite the darkness and two and a half days of tiredness, we could not have a break for distributions."

Mustafa İhsan Orhan, 2021, Boda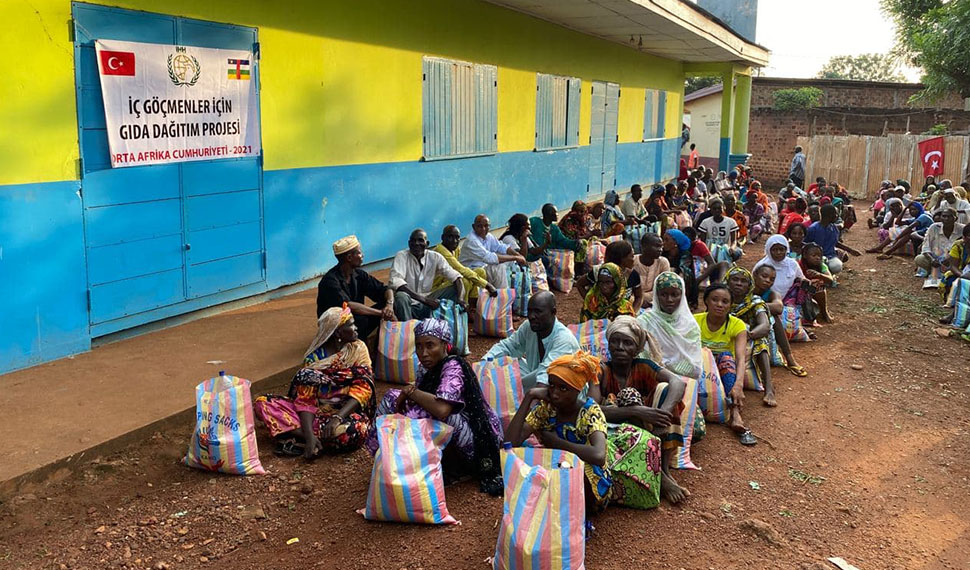 Since the events began in December 2013 in the Central African Republic, more than 1 million people have left their homes and more than 1,000 have been killed. More than 2 million people need basic humanitarian aid.
For this ongoing humanitarian crisis in the country, the IHH Humanitarian Relief Foundation produces solutions for the future of the country and the safety of people's lives with the crisis report it has prepared. Besides, it carries out relief activities for thousands of refugees who took refuge in neighboring countries.
Since 2013, we have been supporting those in need who are struggling to live in difficult conditions in refugee camps in the Central African Republic, N'djamena, the capital of Chad, and the Doba region in the south of the country, and in the Kenzou, Yakaduma and Garoua Boulai regions of Cameroon. In 2021 alone, we stood by the refugees by producing projects such as food, clothing, blankets, cleaning, and kitchen equipment distribution for more than 13,500 people.
However, the crisis in the region has not yet been solved. Hundreds of thousands of people are waiting in need of help from outside. Support them, and let's assist together the people in the Central African Republic who are waiting for us.
You may also be interested in
---