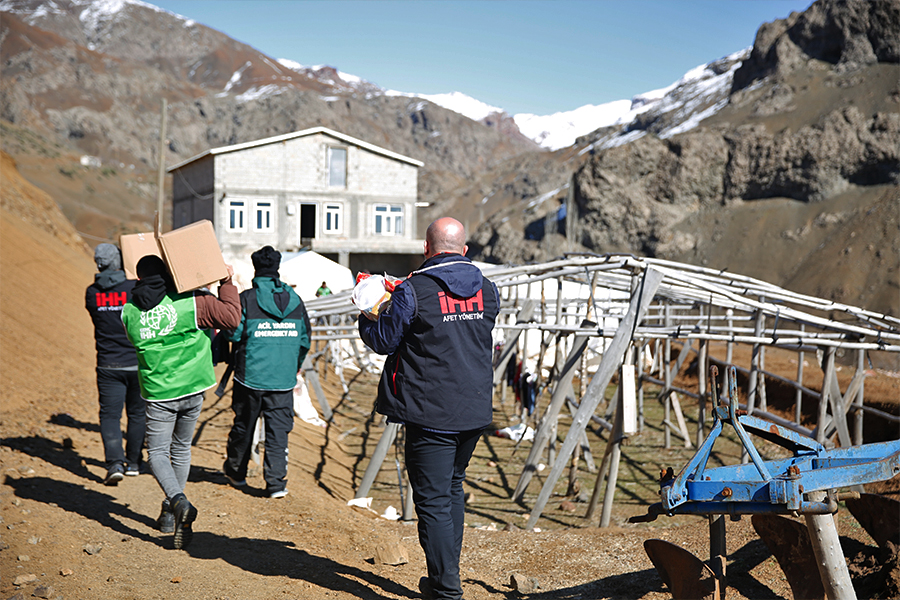 Tens of thousands of buildings were destroyed in the earthquakes that struck 11 cities in Kahramanmaraş, and people in the region require immediate assistance. 
Food packages and basic food materials are among the most urgent needs in earthquake zones. Tens of thousands of people are unable to obtain basic food supplies.
Let's meet the basic food needs of earthquake victims and families in need together.
350 g halvah, 1 kg green lentils, 500 g tea, 2 kg flour, 1 kg rice, 1 kg red lentils, 1 kg dry beans, 1 kg bulgur, 500 g barley vermicelli, 1 kg granulated sugar, 2 lt sunflower oil, 830 gr tomato paste, 2 pieces of 1 kg chickpeas, 4 pieces of 500 gr pasta, 750 gr salt, 360 gr jam.
Cost of a food package: $30
If you want to donate to this project from the bank, simply write 18066 in the description section.
Click for our bank account information.
You may also be interested in
---