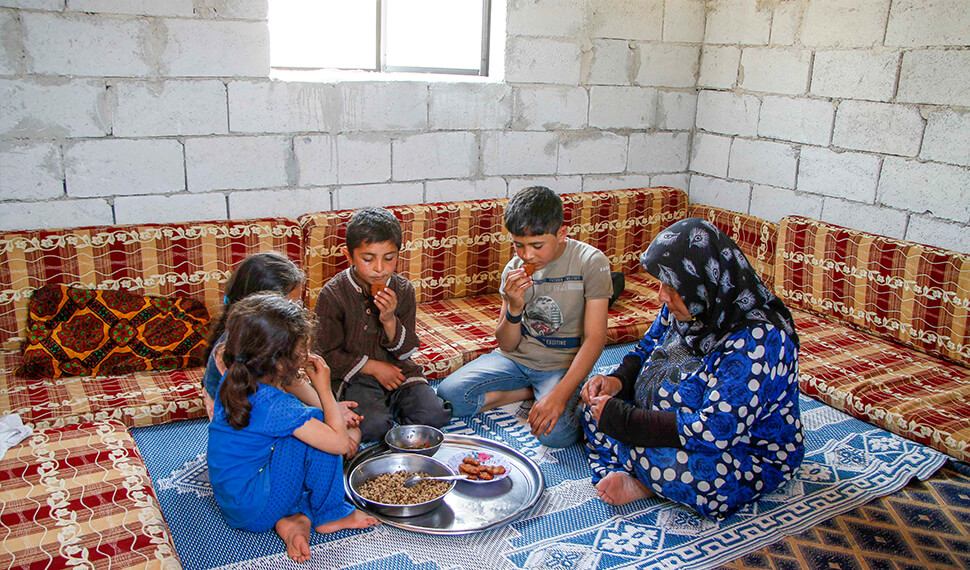 The war in Syria has caused a grave humanitarian crisis. More than 500,000 people lost their lives. More than 5 million people took refuge. Currently, 13 million people need humanitarian aid. People who were forced to flee their homes due to the war have been living in one-room tents for years. What they need most is to have a proper shelter. We continue to build living houses in the region where the war is still ongoing. So far, we have completed 1000 houses and settled families. When the project is finished, 15,000 houses will be ready to accommodate families affected by the war.
However, families settled in living houses also need items to put inside the house. We have prepared a requirement list consist of sponge mattresses, pillows and pillowcases, double blankets, cloth closets, water thermos, flashlights, and kitchenwares.

As we comfort them with warm houses, we may gift them living materials that they will use in these houses.
---