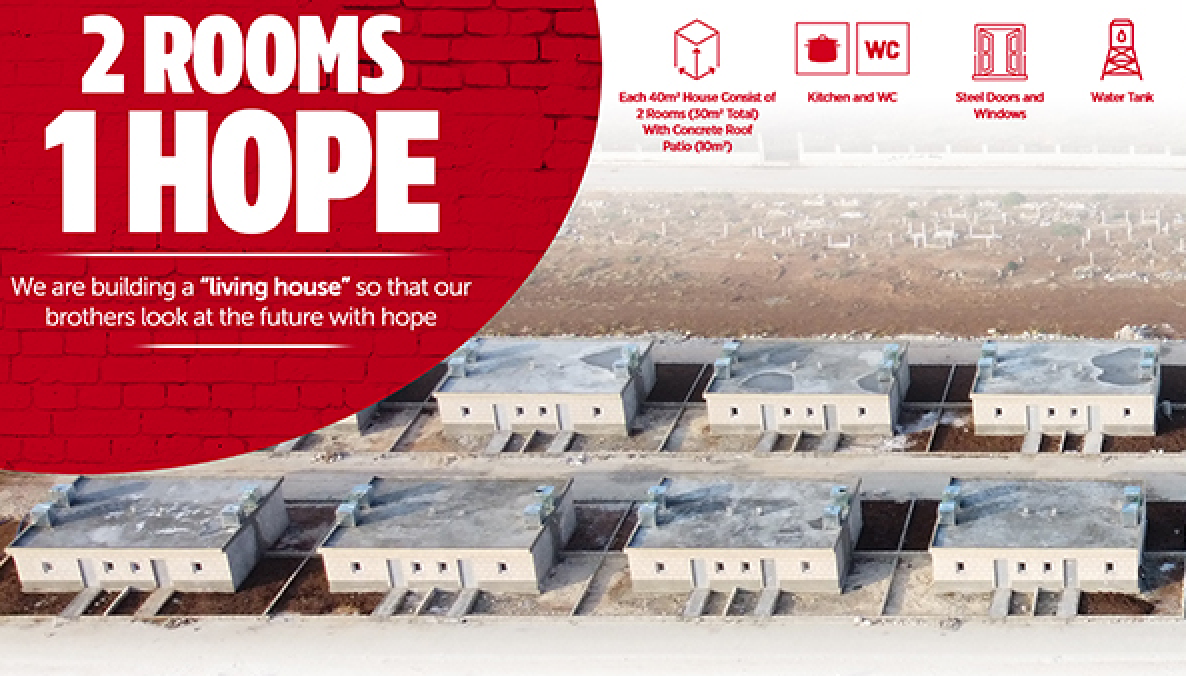 The war in Syria caused a serious humanitarian crisis. 6.6 million people were displaced inside the country. The ones that survive war are trying to keep living in tents or derelict buildings. There are 1.5 million people living in tent cities and 80% of them are women and children.

In the past few days, 20 thousand people had to leave their tents due to freezing cold, heavy snow and rain. A child died of the cold. We immediately sent our aid to the region, but living in tents became more difficult.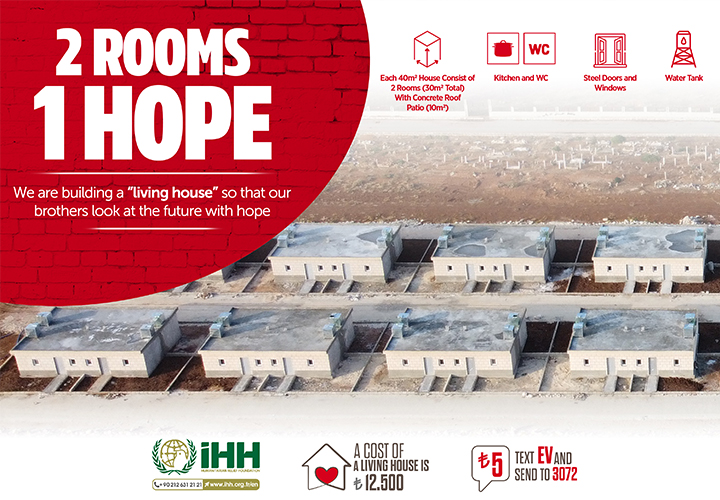 (Cost of a Living House is 1770 $)

We are trying to find out permanent solutions for this problem. Last year, we realized the project Briquette Houses, built thousands of houses and settled families. Briquette Houses, which we established as an emergency solution, could not fully meet the basic needs because they are single-room and families are crowded.
So we also decided to renew this project. We get ready to build Living Houses in the size of 40 square meters with a toilet inside, kitchen, courtyard, clean water and electric installations, sewage drain, water tank, ferrous doors and windows and concrete roof.

Let's build together Living Houses for the needy people - most of them are orphans, disabled, elderly and women. Let them be protected from seasonal conditions and have a home of their own.
---