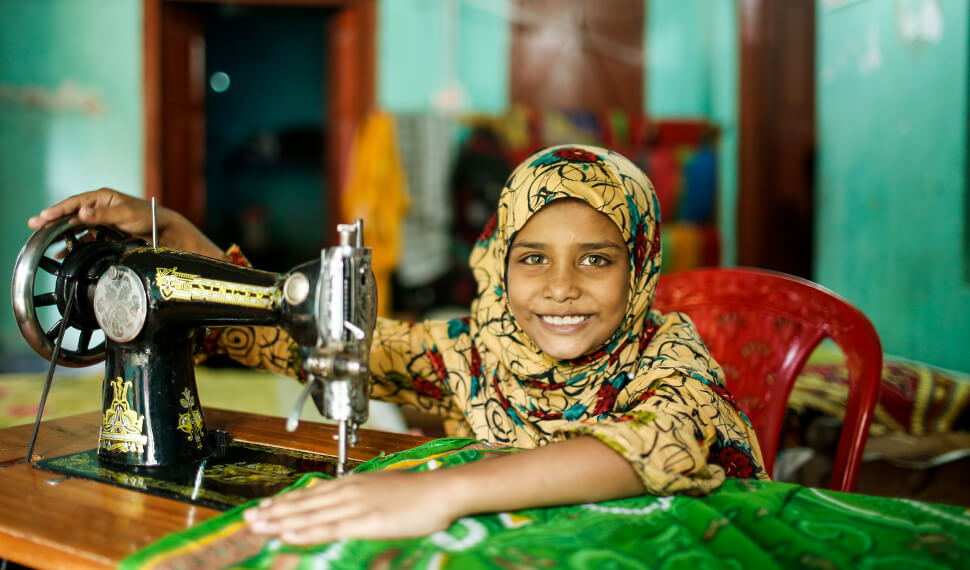 Nepal is a country in South Asia. The country has a Muslim population of around 1 million. Muslims constitute the lowest income group in Nepal. In this country that has an intense Hindu population, and those who embrace Islam are expelled from the society and forced to live in isolation.
In Nepal, Muslims are striving to practice their religion amidst great difficulties. In addition to the demand of mosques, orphanages etc. there is also the need for equipment and materials for use in fields such as art, transportation, education, sport and trade. However, there is not an organism that provides these means to Nepali Muslims. The Nepal Islamic Cultural Center is being constructed to meet these needs of Muslims.
What will change if a donation is made for the Nepal Islamic Cultural Center?
The main problem for Muslims in Nepal is that they are a minority and live dispersed over the country. The construction of an Islamic Center will be a great benefit to the Muslims;
This will bring the Muslim non-governmental organizations dispersed around the country together
This will provide Muslims that have no place to gather apart from the Mosques, with the opportunity to socialize
It will be a shelter for those who are thrown onto the streets and isolated from the society because they are Muslims
The center will give those who are not familiar with Islam, but want to learn about the Islamic faith the opportunity of acquiring information
What activities will be held in the Nepal Islamic Cultural Center?
Organizing religious and cultural activities for the Nepali Muslims
Establishing classrooms for weekly Qur'an, hadith and Islamic education lessons
Arranging vocational courses for Muslims
Organizing cultural activities such as marriage organizations for Muslim women who have inadequate financial means
Establishing a large library that will meet the reading and research requirements of the Muslims
Nepali orphan Samir
There is a feature that distinguishes Nepali orphan Samir from other orphans. He was a child that was orphaned before the death of his father. When Samir's mother became a Muslim, she was thrown onto the street in the middle of the night with her two children. While his mother received the necessary vocational training to enable her to survive, Samir was placed into an orphanage. In Nepal, if a mother becomes Muslim, her children that have not reached maturity are also classified as Muslims and thrown onto the street with their mother.
Aisha, Tanya's mother
Before marriage, Aisha was a Hindu. After the birth of her daughter, when she was just a month old Aisha embraced Islam. She was greatly influenced by the verses in the Qur'an regarding the Prophet Muhammad, and became accepted Islam. Aisha was experiencing great hardships because she was Muslim. When her daughter was only 2 months old, her husband told her to leave the house at around 11 o'clock at night, and threw her out of the house with her baby.
Those who become Muslims lose everything
It is not only women who are rejected by their families, excluded from social life, or lose their jobs. As soon as a man embraces Islam he is confronted with major difficulties. One of these men is Irfan Pokharel. While Irfan was a member of the Brahman class, a Hindu that was highly respected, when he was honored with Islam 20 years ago, he was rejected by his family, friends and neighbors and lost his job.
You may also be interested in
---