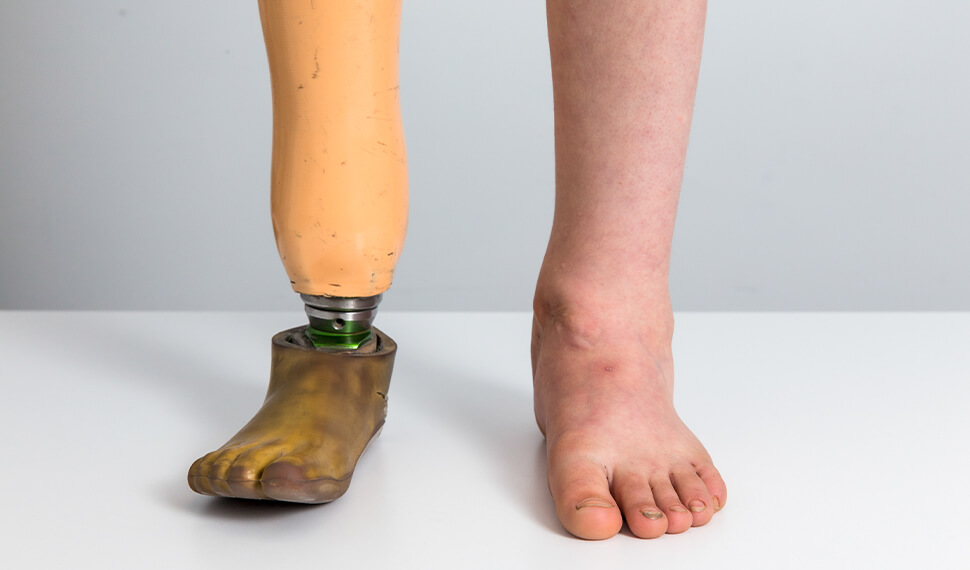 War Wictims Rejoicing In Their New Prostheses
There are so many people in our nearby geography whose limbs were injured due to wars and/or who have to maintain their life with the burden of disabilities. Only in Syria, due to the ongoing war, 2.8 million people have lost their physical integrity so far. When the ones in Palestine and Iraq are included, this number surpasses 4 million.
There are so many refugees who are deprived of a proper treatment because they left their homeland. Living without limbs and/or some other organs effects both physically and psychologically not only them but also their close ones.
To ameliorate the situation by relieving them from this burden, IHH has put 'High-Tech Prosthesis Orthesis Center' into service. Thanks to this project, with the contributions of Kuwait Zakat House and AID, those people who were frustrated with their life thus far due to obstacles on the way towards achieving their dreams and goals will be provided with new prostheses according to their needs.
You can contribute to this project and change their life by helping them reach the prostheses they need. You may choose either covering all the expenses for a single orthesis/prosthesis treatment (about 5.000 Turkish Lira) or contributing with any amount you like.
How does the center operate?
15 personnel who are leading experts in their specialties are at the service in Istanbul, Hatay and Şanlıurfa offices of the Center. In terms of equipment, the Center provides a more advanced production and operation than most hospitals with high technology. Because the treatment is gradual, the orthesis-prosthesis process is being followed digitally for every single patient. Due to war conditions or other impossibilities, patients may not always able to come to the Center. Offices of the Center in Şanlıurfa and Reyhanlı, that were founded to address this problem, offer the same services as in İstanbul to the patients who have to live in refugee camps.
Although the replacement for the necessary organ is produced quickly after the disability is confirmed, a body does not immediately embrace the prosthesis. In some cases, surgery may be needed. In such cases, patients undergo surgery in hospitals that are coordinated with the Center so that the concerned organ can be made suitable. Throughout the whole process, expert physiotherapists and psychotherapists contribute to the treatment in order to protect the physical and psychological well-being of the patient. Through meticulously performed exercises, body is prepared. When the exercises are finished, measuring the sizes of the patient is the next step. Sizes are being measured through 3D scanners. And thanks to the 3D printers, prostheses are produced in a very short period of 4-6 hours.
Applying the prosthesis is not the end of our services. Treatment is going on through periodic checks because it takes time to adapt a prosthesis and sometimes they deform through time. Or in the cases in which a patient gain/lose weight a reproduction process may become necessary. Every patient is under the constant threat of these possibilities. And these situations are only a few of the factors that necessitate continuous follow-up of the patient.
Thanks to your contributions, this authentic project will develop and reach more victimized people. Every patient we reach will take a new step towards life, his/her dreams and goals. It is in your hands to provide an opportunity to those people with disabilities in their endeavor to exist in social life. A step from you through your donations will translate into more steps towards their goals in life.
You may also be interested in
---