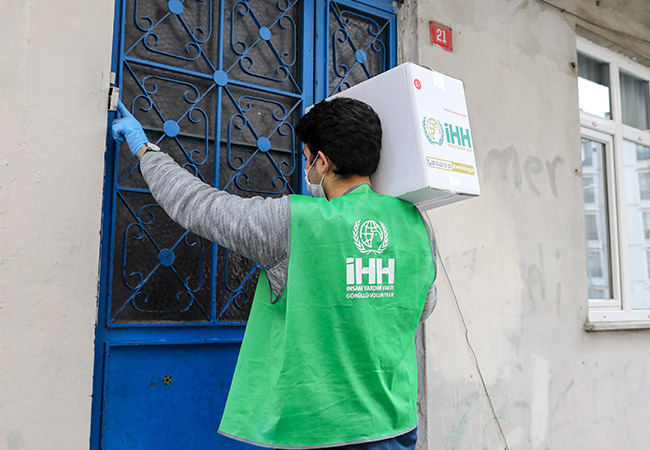 There are many crisis and war zones in the world. But there are two regions; The lands of the most dwelled people in the world: Palestine and Syria. For a long time, people have been struggling to continue their lives in need of humanitarian aid in both countries. Others had to leave their country. 6 million people have become refugees due to the war in Syria. Likewise, millions of Palestinians had to take refuge in other countries.
Turkey is the country where refugees are most heavily emigrated. Today, Turkey is home to more than 4 million refugees. But refugees are having a hard time nowadays because of the coronavirus outbreak. As in most countries, it has lost thousands of jobs in Turkey and also failed to meet basic needs. They are in need of humanitarian aid and are waiting for help from us.
Let's hope for the refugees. With your support, we can distribute food and hygiene baskets to a total of 5000 Syrian and Palestinian families. In addition, we will also provide financial aid to 400 families.
Contents of Food Basket: 1 kg. bulgur (2 packages), 1 kg. red lentils (2 packs), 1 kg. haricot bean, 1 kg. chickpea, 1 kg. rice (2 packs), 1 kg. green lentils, 1 lt. oil (2 bottles), 1 kg. sugar (2 packs), 2 kg. flour, 500 gr. pasta (5 packs), 750 gr. salt
Contents of the Hygiene Package: Bleach, liquid hand soap, soap, hand disinfectant (100 ml.), wet wipes, hygiene pad, diapers, baby shampoo, adult shampoo
---