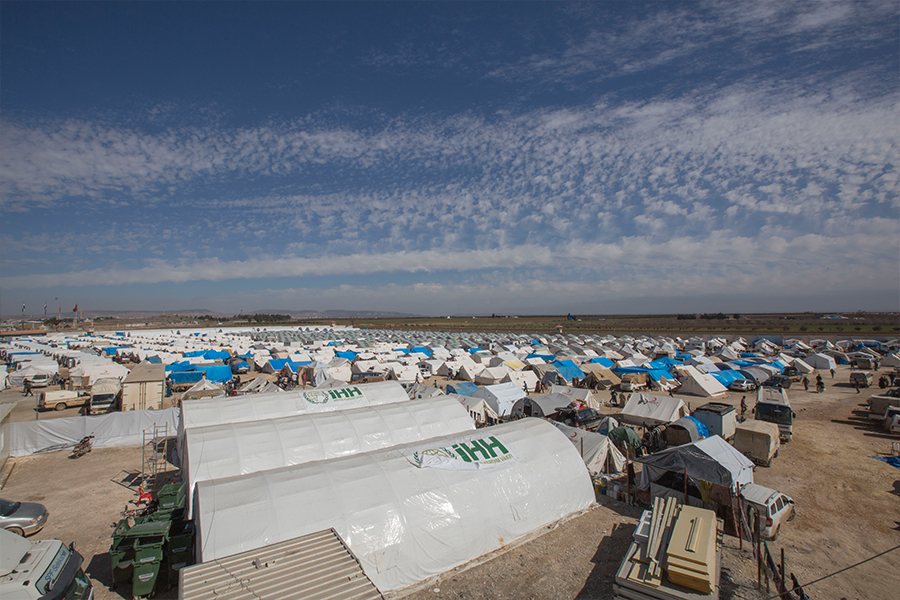 The war in Syria has caused a grave humanitarian crisis. Chemical weapons and bombs were used without hesitation. Ancient cities were destroyed; more than 500 thousand people lost their lives. More than 5 million people have sought refuge in other countries. Currently, 13.5 million people are in need of humanitarian assistance. 2.8 million people live with disabilities because of the war.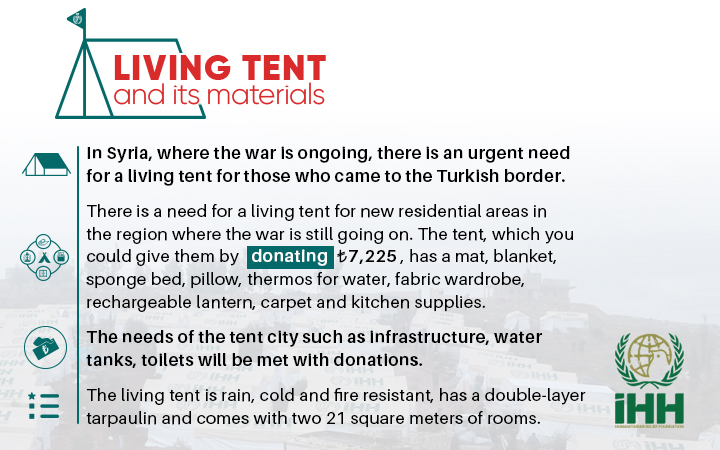 There is a need for a living tent for new residential areas in the region where the war is still going on. The tent, which you could give them by donating 7,225 TL, has a mat, blanket, sponge bed, pillow, thermos for water, fabric wardrobe, rechargeable lantern, carpet and kitchen supplies.
The needs of the tent city such as infrastructure, water tanks, toilets will be met with donations.
You may also be interested in
---