'My parents' home was entirely destroyed. Brother Ahmet and his team arrived from IHH. They worked for many hours to free them from the rubble. My father died, but they were able to safely reunite us with my mother. I am a teacher, and I will raise my students to be hardworking, decent, and brave, just like Ahmet and his team. I promise.'
Mrs. Hatice, Kahramanmaras
Many homes were destroyed and thousands of lives were lost in the earthquakes that hit our Southeastern Anatolia region. Help is desperately needed by tens of thousands of people.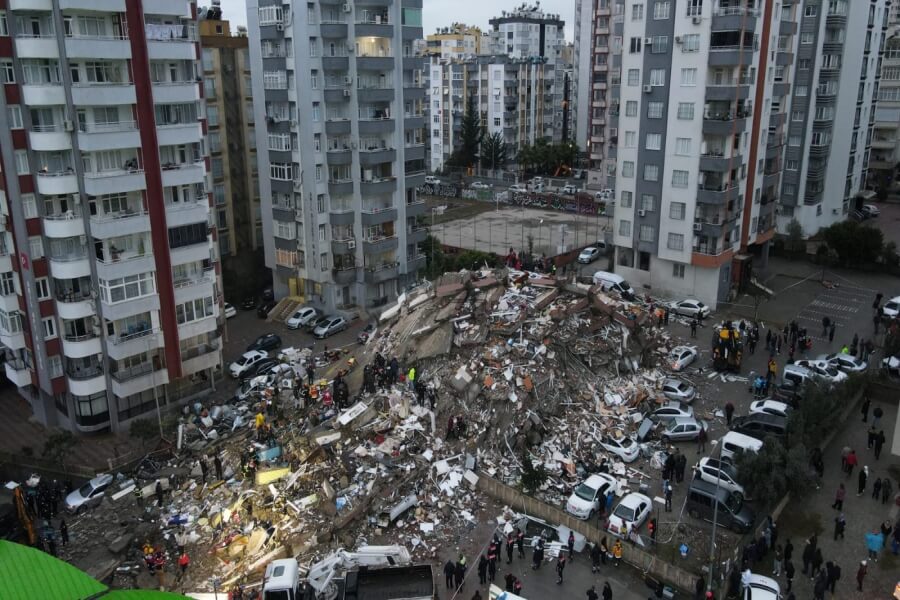 With more than 1300 personnel and volunteers, IHH continues its Search and Rescue operations. For our citizens impacted by the earthquake, we deliver water, food, and emergency supplies to the area. 
You can now deliver your fitra (sadaqa-i fitr) donation to those in need who were impacted by the earthquake before the month of Ramadan thanks to the announcement made by the Presidency of Religious Affairs. 
You can help the earthquake victims by donating our campaign. In these challenging times, let's not abandon the people who are facing multiple difficulties. You may donate up to $4. (For Sadaqa-i Fitr)
The following materials are urgently needed in the region:
Blankets, tents, bread, water, raincoats, mats, electric heaters, canned convenience foods, energizing foods (such as chocolate and cake), cold sandwiches, juice, searchlight, diapers, hygiene items, coats, boots.
Your donations will be used in all areas according to the need in the earthquake zones. Since it is an emergency, conditional donations (hygiene, heater, coat, etc. explanation) will also be used in all earthquake-related works according to need.
You can get information from our Contact Center by calling +90 212 631 21 21 for your donations in kind (coats, food, blankets, winter clothes, etc.)
If you want to donate to this campaign from the bank, simply write 15054 in the description section.
Our IBAN Numbers:
IHH Ziraat Bank Account: TR66 0001 0004 8802 1249 9450 07
IHH Kuveyt Turk Account: TR12 0020 5000 0009 9999 9000 06
Click to access other bank accounts.
Click here for your cryptocurrency donations.
You may also be interested in
---