You can share your Qurban shares with vulnerable families as it has been for 30 years.
You can share your Qurban shares with vulnerable families as it has been for 30 years.
In Eid al-Adha, we set out for those in need living in crisis geographies in the world.
Together, we will deliver your qarbani shares to millions of people in need in 48 countries.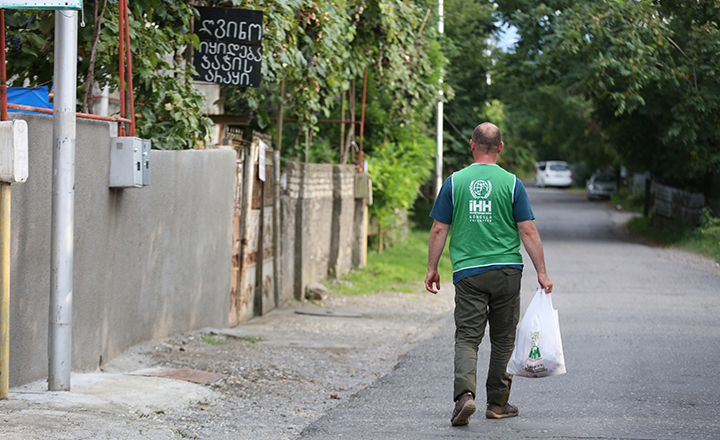 Which countries will we reach?
MIDDLE EAST

Palestine (Gaza and West Bank), Iraq, Lebanon, Syria, Jordan, Yemen, Türkiye

BALKANS AND EUROPE

Bosnia and Herzegovina, Kosovo, Albania, North Macedonia, Montenegro, Serbia (Sancak and Presova), Romania, Ukraine (Crimea)

CENTRAL ASIA AND CAUCASIA

Mongolia, Georgia (Adjara), Afghanistan, Azerbaijan, Kyrgyzstan, Tajikistan, Kazakhstan

AFRICA

Chad, Mali, Togo, Niger, Sierra Leone, Burkina Faso, Mauritania, Guinea, Burundi, Ethiopia, Uganda, Malawi, Sudan, Somalia, Tanzania, Kenya, Benin

SOUTH AND SOUTHEAST ASIA

Bangladesh (Arakan), Myanmar (Arakan), Pakistan, Thailand (Patani), Nepal, Sri Lanka, Philippines (Bangsamoro), India (Kashmir), Vietnam 

 

Within the scope of your support and donations in our 2022 Qurban journey;

In 60 countries,

From 65 thousand 775 shares of Qurban,

2 million 630 thousand people in need benefited.

41 thousand 416 orphans and children in need in 14 countries were delighted with their new Eid clothes.

We would like to express our sincere gratitude on behalf of people in need.
How does the process work?
Donors who give our foundation their Qurban proxies can donate by sending the specified Qurbani amount to our bank account numbers; by credit card; by postal cheque; by visiting our headquarters; online donations via the internet; or by calling our headquarters.
Qurban shares are distributed according to need in the countries where IHH operates, based on the wishes of the donors.
Qurbanis are purchased by IHH officials in the specified countries and regions in accordance with the criteria necessary for the Qurbani worship.
Qurban sacrifices are performed according to Islamic regulations after the Eid prayers on the first day of Eid. After congratulating each others Eid, the shares of the sacrifices are divided and distributed to people in need.
When the process of Qurban is completed, an e-mail is sent to the donors.
 

Please click here to view Frequently Asked Questions about our Qurbani Activities.

 

 
We Were There
'Don't leave us here alone.'
We slaughtered our Qurban in a large animal farm in Constanta after the Eid prayer. In a short time, we divided it well. We bagged the meat and loaded it into a minibus with a cold storage box. We went to the neighborhoods of the city of Mecidiye, which is an hour away. We delivered qurban meat to families in need there. Then we went to a remote village called Kubadin. We distributed the sacrificial meat to the needy by going from door to door, street to street.
We delivered qurbans to 250 families in the suburbs and villages of the city of Mecidiye, founded by Sultan Abdülmecid. We asked a man before we leave him, Do you need anything else? He responded "Do not leave us here alone and without anyone. Don't forget us! Seeing you by our side gives us morale and strength," he said. We returned to our country feeling that we carry not only the meat of the Qurban, but also our brotherhood and love.
Cemal Yılmaz / Romania, 2022
You may also be interested in
---