NGOs voice support for Morsi and Egyptian people
Turkish non-governmental organizations which made a joint press release concerning the military coup which took place in Egypt on Wednesday said, "We are at the side of Mohammed Morsi and Egyptian people.
Egypt's first democratically-elected president Morsi was removed from his post with a military coup on Wednesday. Taking a joint stance against the coup in Egypt, Turkish civil society organizations held a news conference at the headquarters of IHH Humanitarian Relief Foundation on Thursday.
The news conference was attended by Freedom Association (Özgür-Der) President Rıdvan Kaya, Human and Civilization Movement representative Muhammed Fesih Kaya, Hikmet Foundation representative Salih Serdar, Akabe Foundation General Manager Nasuhi Günay, Civilization Foundation President Kazım Sağlam, Anatolia Platform and Research and Culture Foundation (AKV) representatives in addition to IHH President Bülent Yıldırım.
[videoGaleri-358]
Yıldırım said recent developments in the Middle East are saddening. "We see the games of the imperialists against the owners of these lands. Egyptian people elected their president with free will but a military coup was staged despite this," he complained.
Yıldırım said all the power centers in the world became happy about the coup in Egypt, adding: "There are clashes in many provinces of Egypt. The common sense Egyptian people are acting cautiously in order to prevent a civil war. Here, the goal is to sabotage the revolution process. They think after achieving to halt the revolution process in Egypt, they can achieve the same thing in Tunisia and even in Turkey. Everyone should keep in mind that these attacks which target governments elected by people have led to solidarity among Muslims and a significant awakening."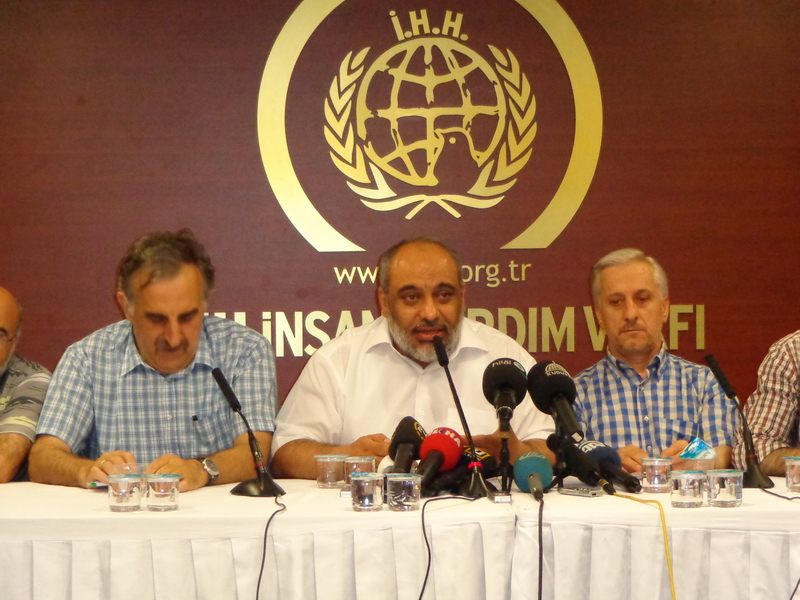 Stressing that the people of Egypt have tasted freedom and it is impossible for them to give up from it, Yıldırım said: "We know that there is Israel's finger behind this [coup in Egypt]. Unfortunately, we have seen how some countries in the Gulf supported the coup."Yıldırım also noted that the will of the people will win sooner or later and he called on the Organization of Islamic Cooperation (OIC) to call for a meeting on Egypt. Recalling that some OIC members applauded the coup in Egypt, he said: "We are at the side of 80-milllion Egyptian people, Morsi and free will. We are against Israel, the US and Gulf countries that led to turmoil in Egypt."
For his part, Özgür-Der's Kaya said: "All the accusations directed at Morsi and Ihvan (Muslim Brotherhood) are lies and none of them legitimizes a coup. We greet the resistance of the Egyptian Muslims. As Muslims of Turkey, we are at the side of our Egyptian sisters and brothers."
Civilization Foundation President Sağlam who also spoke at the news conference said: "West imperialism and modern world cannot tolerate Islamic way of doing politics. They ask us to quit our values in order to accept us. We will continue to be in politics without quitting our religion."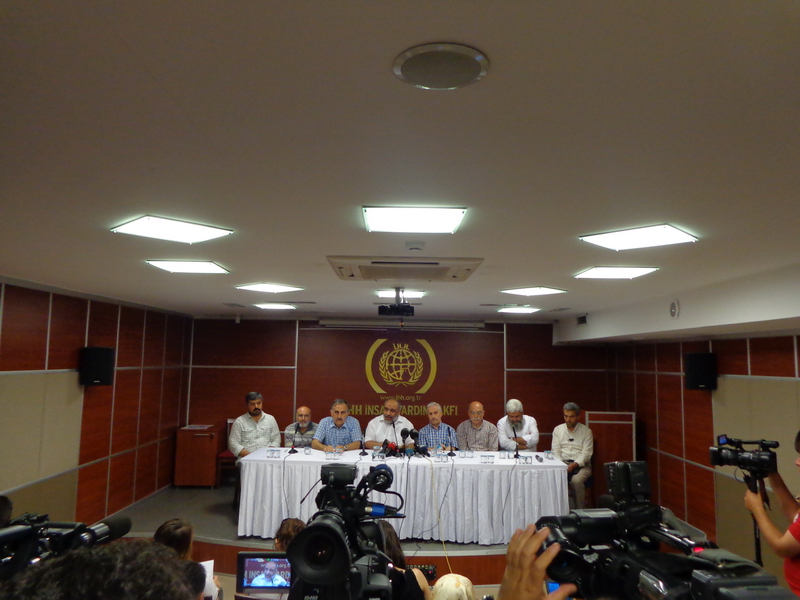 Human and Civilization Movement representative Kaya said in his speech that the developments in Egypt are like a litmus test for everyone.
"Those tyrants will see that the oppressed will win again," he said.
The civil society organizations will hold a demonstration at Fatih Mosque following Friday prayers in order to support Morsi and Egyptian people. The demonstrators will later march from the mosque to Saraçhane Park with slogans saying, "We are against coups, we are at the side of Egyptian people."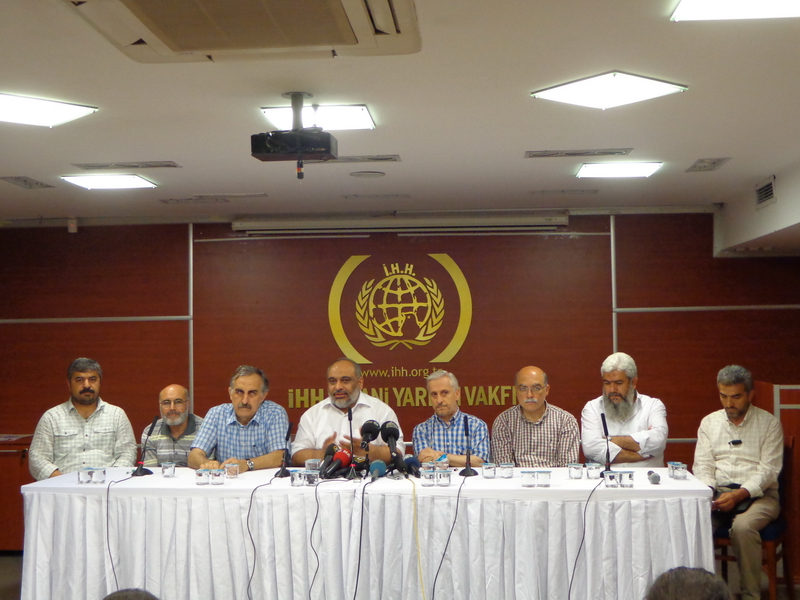 Ibrahim's first steps
The dream of 6-year old Ibrahim Tüser, who is supported under IHH's Orphan Sponsorship System, to be able to walk, came true with the support of donors.
Pedaling for orphans
IHH Malatya volunteer Ihsan Kılıç will be visiting 13 cities, cycling from Malatya and travelling a total of 500 km to raise "Orphan Awareness."
Malatya, Orphan
23.09.2020