Speak out for freedom!
On 10 December, commemorated as the Human Rights Day, a march was organized from Fatih Mosque to Saraçhane Park to demand the immediate release of the thousands of young, old, women and men detained in Egyptian prisons. Thousands of people are currently imprisoned under appalling conditions and suffering from torture. People from various occupation groups including scientists, lawyers, doctors, politicians, musicians and engineers are imprisoned and losing their lives; sometimes by execution following the death sentences issued in the so-called court hearings, and sometimes because of the appalling conditions. Occasionally these prisoners who are not even allowed to see their families or lawyers try to make the world hear their voices by going on hunger strikes.
On 10 December, we marched to raise awareness of the condition of the oppressed prisoners detained in Egyptian prisons; to prevent torture and deaths in these prisons due to the appalling conditions and execution, and to demand their immediate release. The march that began from Fatih Mosque where participants held torches and flambeaus, ended with orations in the Saraçhane Park.  When the "Speak out for Freedom!," march ended, all the participants held their hands up and prayed for the detainees to be freed immediately, before the event was continued with orations.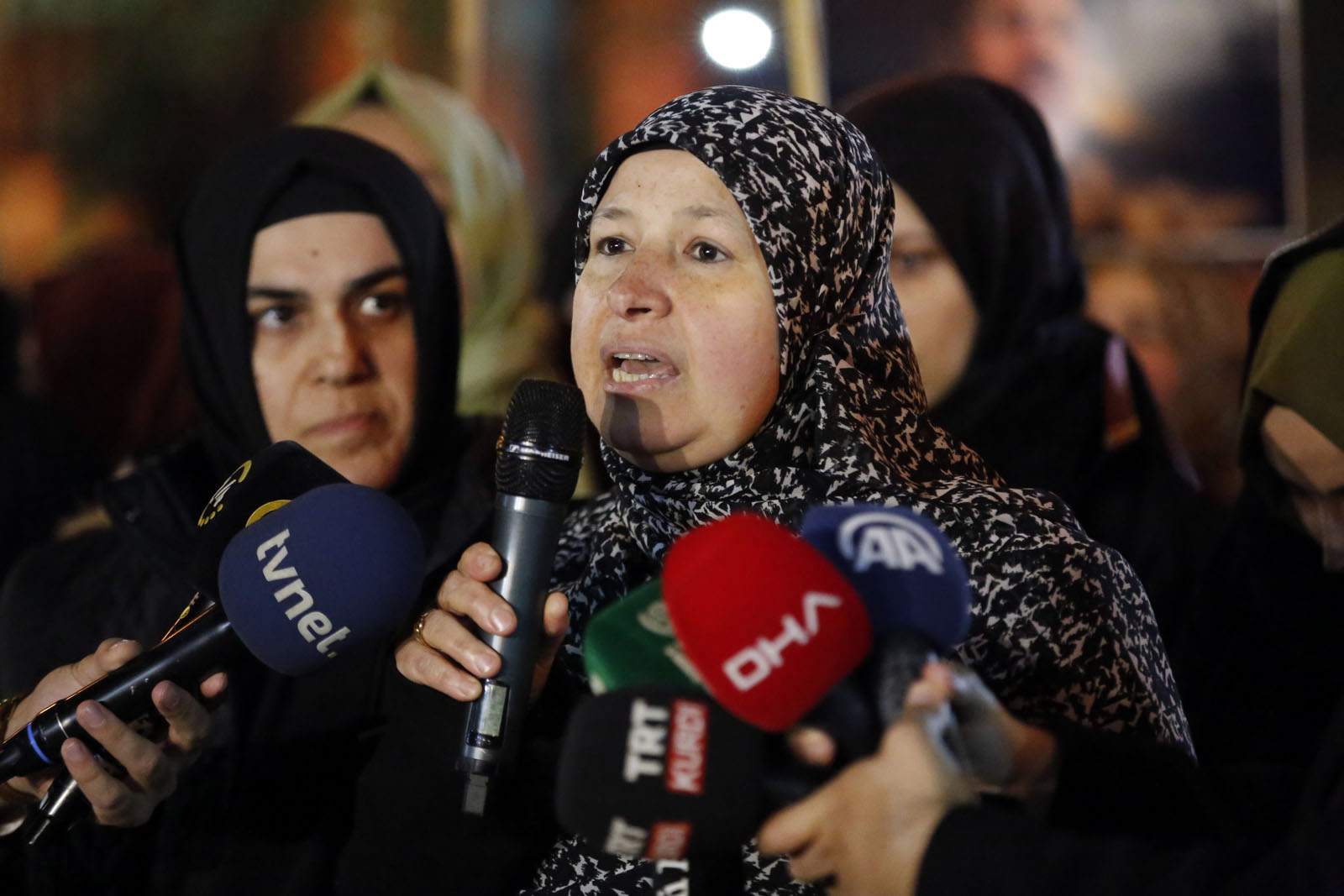 "They are continuing to execute the youth"
Later, Sena al-Biltajı, mother of Esma al-Biltajı who was martyred in Rabaa al-Adawiya Square and wife of the Ihwanul Muslimin leader Muhammad al-Biltaji, took the microphone and said:
"I can say this sincerely: By coming here today, you have not only fulfilled your duty. This act has also contributed to our brothers and sisters, who lost all hope in the prisons in Egypt, in regaining their hope. The Egyptian government is abandoning these people to a slow death. Sometimes they fall ill because of the food they are eating in the prisons, and because they are not even allowed access to simple medications. They are continuing to execute the youth, and they simply call their families by saying, "come and get your corpses." The detainees have no rights; these persecutors are violating the International Law."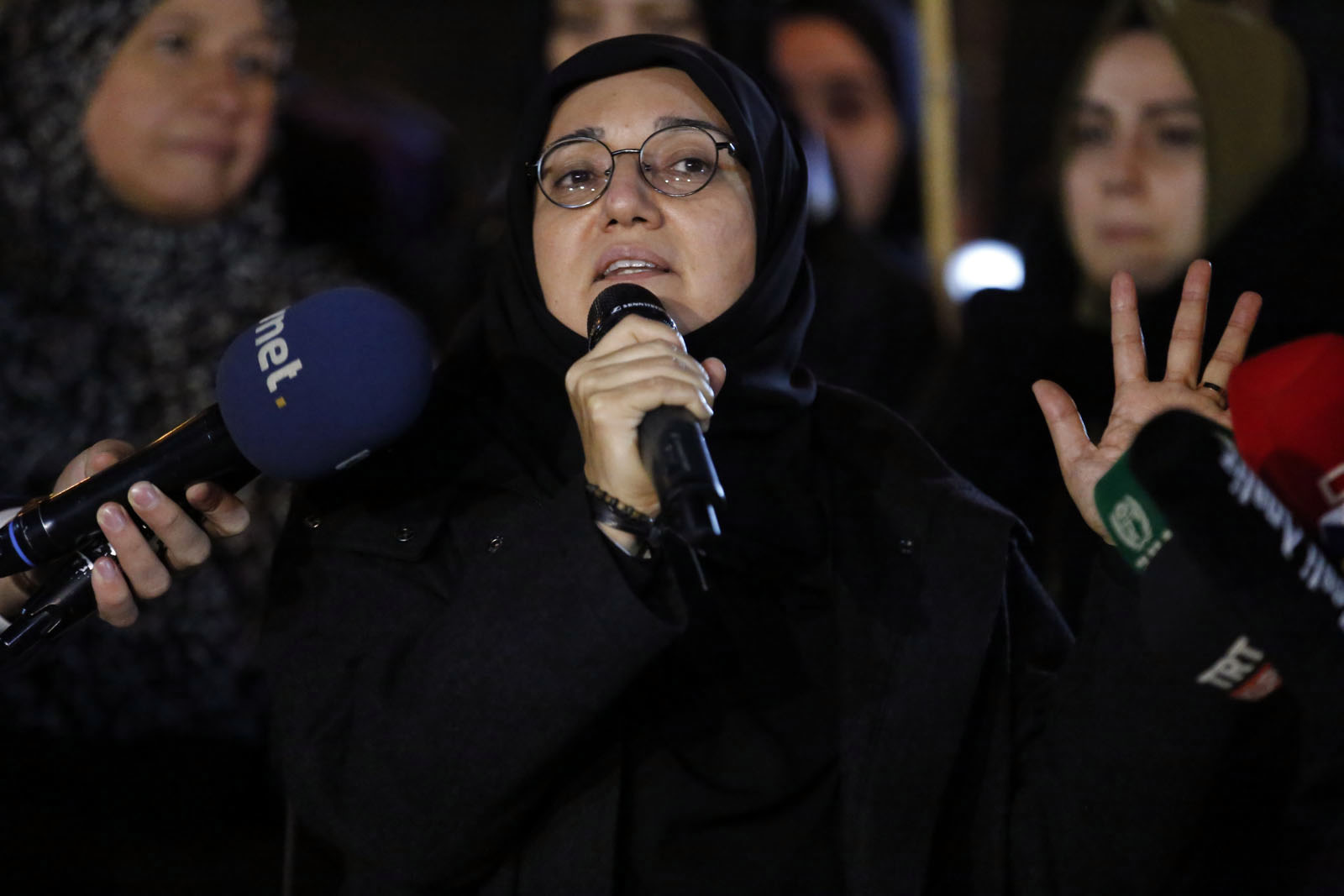 "We must act"
Speaking on behalf of the Solidarity for the Egyptian Detainees Group, Gülden Sönmez said, "We must act. Standing by and watching is not befitting of Muslims. This is the reason for us coming out on these platforms. Oppressors are not as strong as we think. If we act together, all of us will see how weak they really are. I am asking all of you to send as many letters as you can to our detained brothers and sisters until the prison governors are sick and tired of us."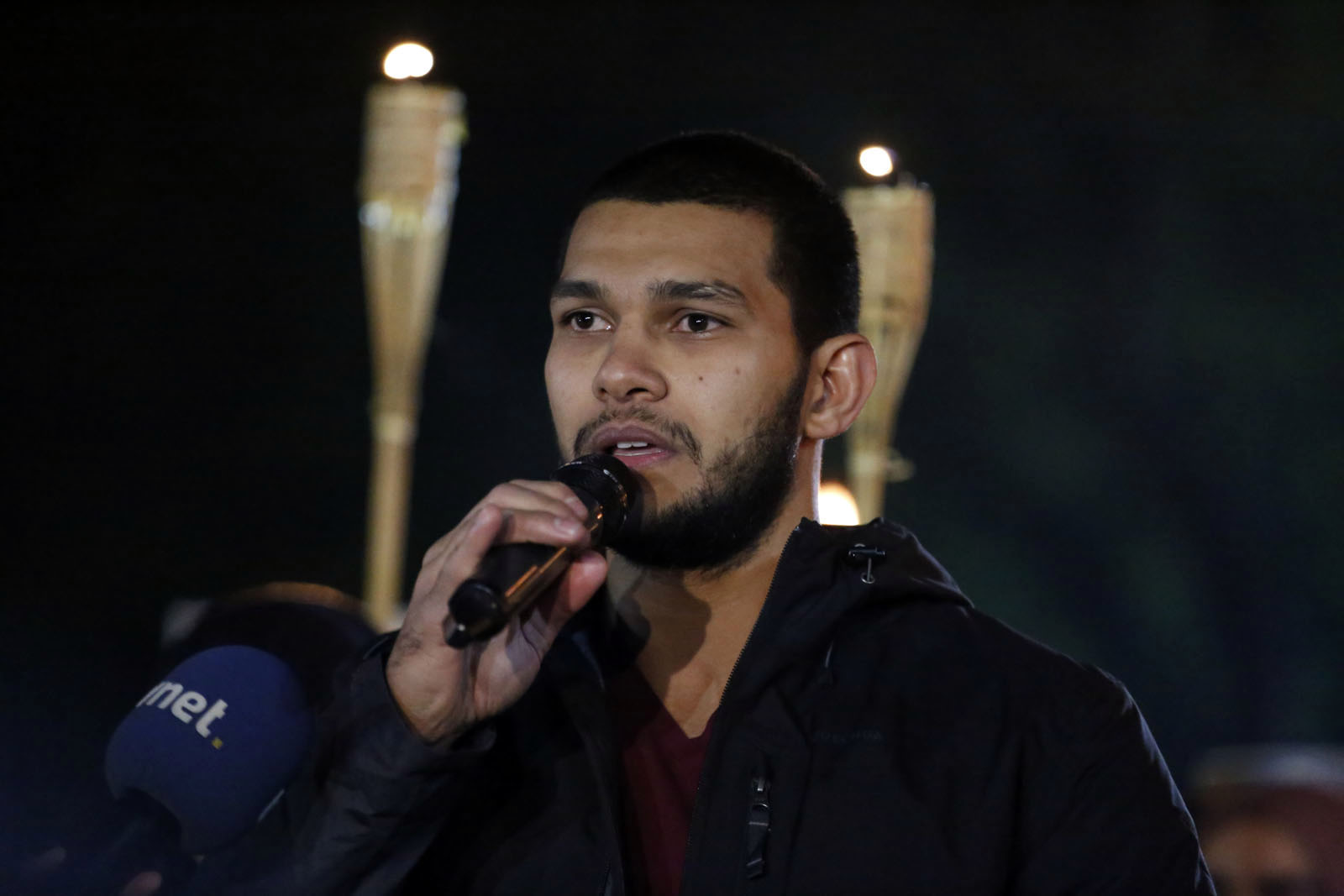 "I suffered torture for three years in Egyptian prisons"
Egyptian student Omar Shuvayh said, "I suffered torture for three years in Egyptian prisons. Now women, children and the elderly are continuing to suffer the same affliction. There is no need to explain what happened in Egypt in detail. Everyone is aware of everything, they know what is going on there. But if you are wondering what is really happening, I am here. You can see what is happening there just by looking at the scars on my body."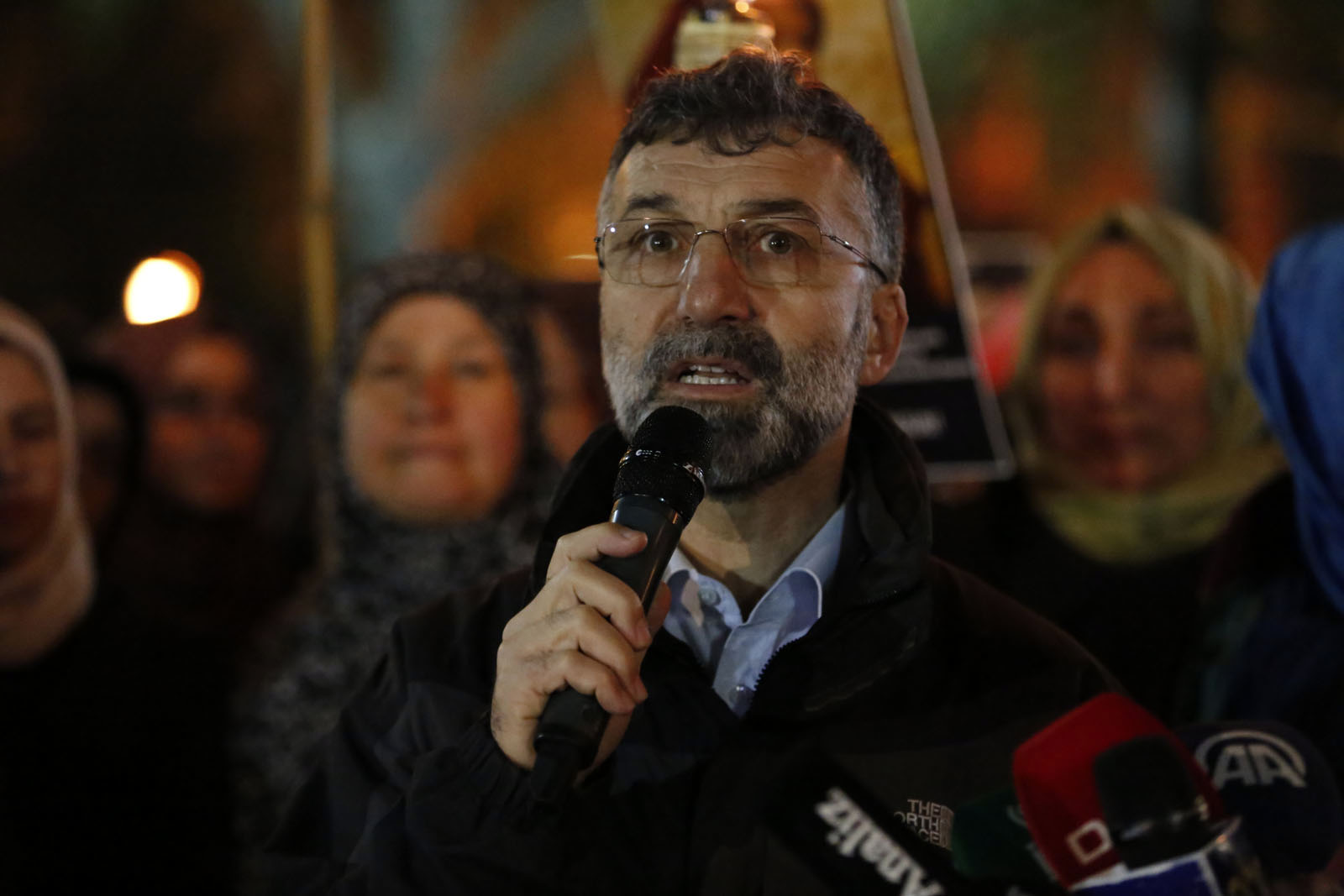 "Sisi is no different than Israel"
Kenan Alpay, Deputy Chairman of Özgür-Der said, "I just want to point out one thing. If a coup were carried out against Muslims, all the juntas in the world would be welcomed with red carpets. But when it comes to Muslims suffering persecution in prisons, nobody takes any notice. By the will of Allah, Muslims will defend their honor and overthrow the oppressors. There is no difference between saying "Down with America" and "Down with Sisi." Assad is no different than Israel, Israel is no different than Sisi." So we must oppose their co-conspirers as we oppose American or Russian imperialism."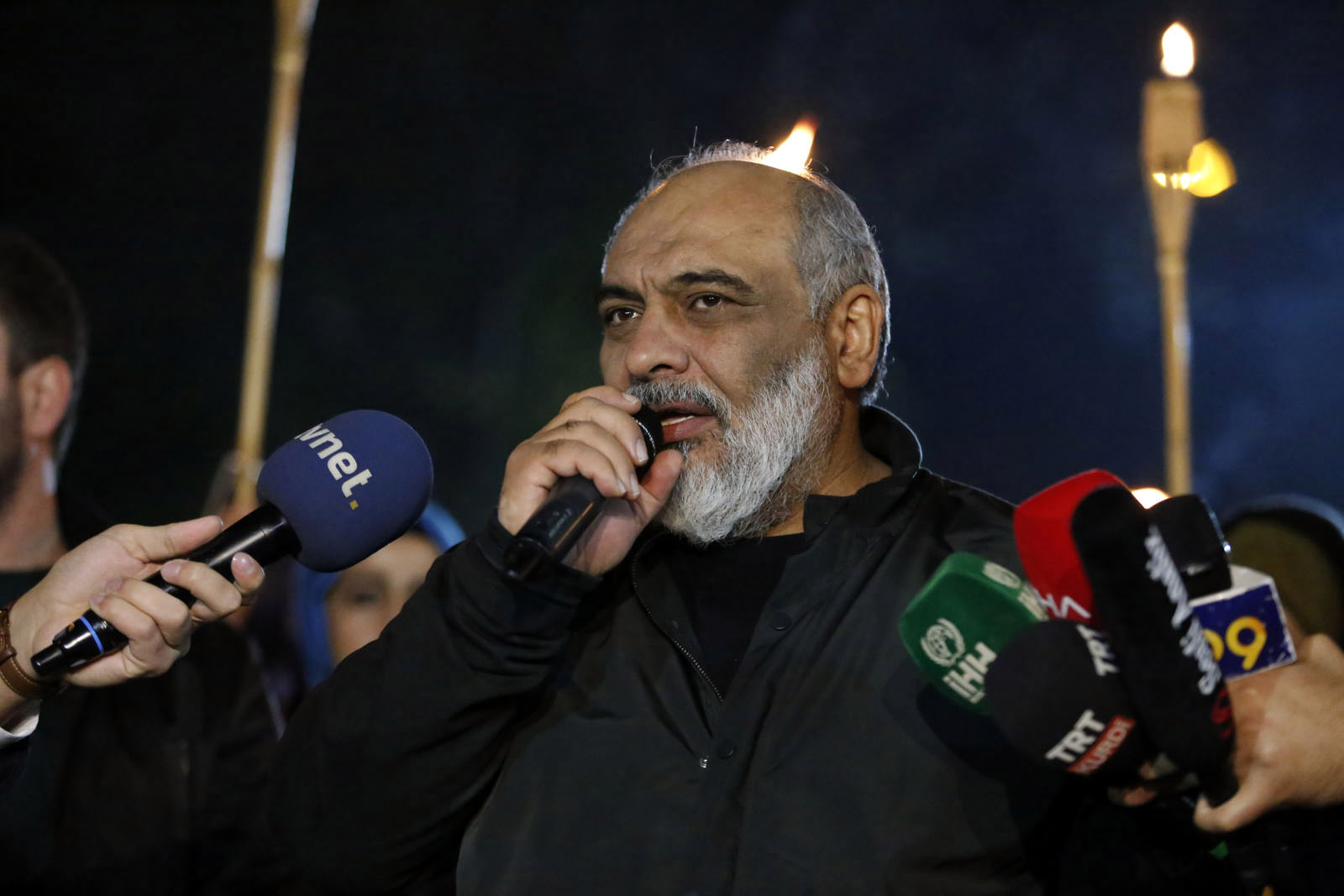 "We are on the side of Musa"
Chairman of IHH Humanitarian Relief Foundation Bülent Yıldırım said, "We are experiencing great sufferings in Egypt, in East Turkistan and in Syria. But this is not fate. If we are smart we can overcome all of these hardships easily. They have to decide whether they want to be Musa or Pharaoh. We are on the side of Musa. The Pharaoh lamented at the last minute, but Allah rejected his remorse. Unfortunately, a majority of the leaders in the Islamic world support these oppressors. All the people on earth are aware that what Sisi is doing is wrong. If Sisi failed to bring peace to Egypt, very soon all of us will witness a revolution that will overthrow these oppressors."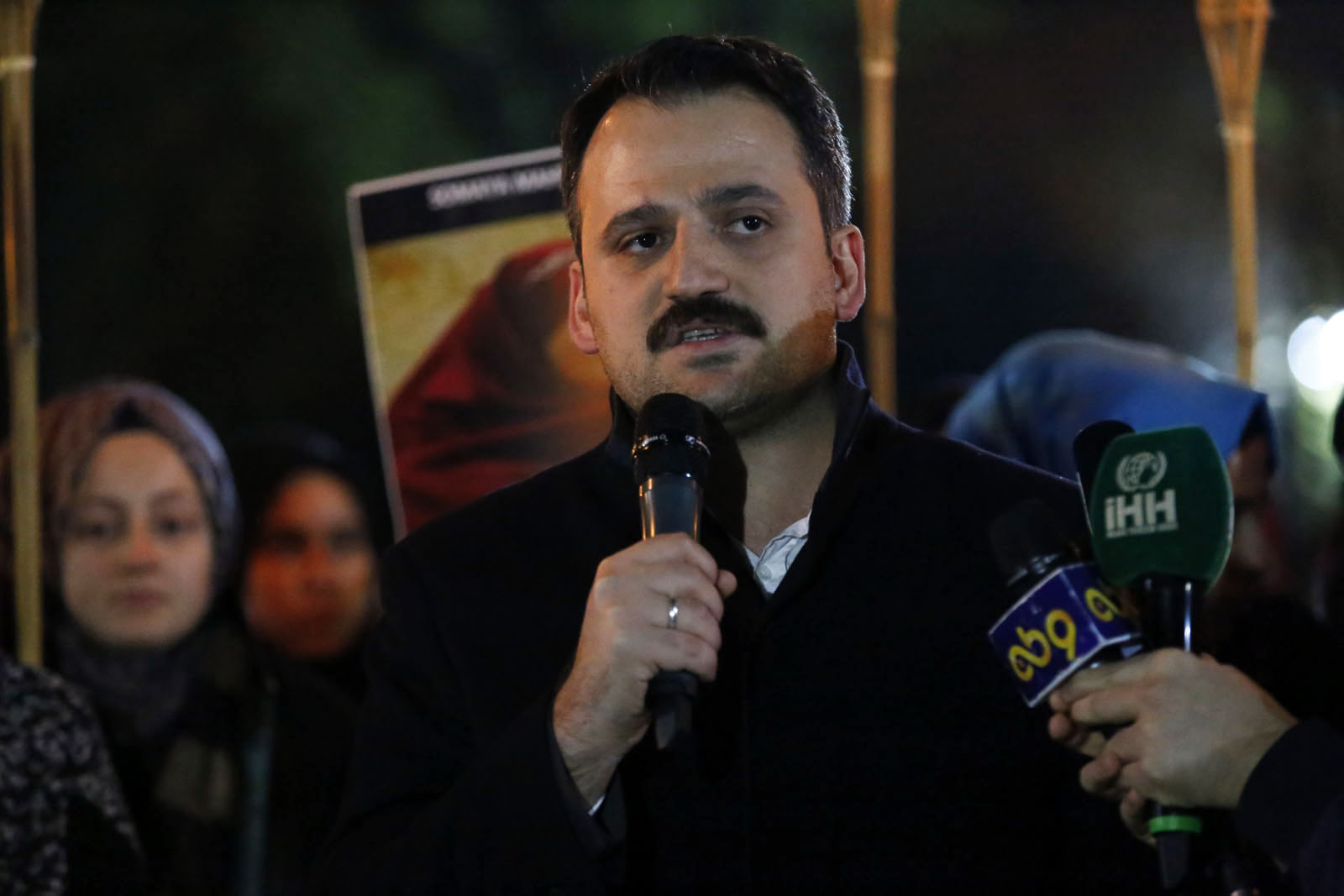 "If we woke up…"
Chairman of the Turkey Youth Foundation (TÜGEV) Enes Eminoğlu said, "As the youth of Turkey, we are always with the oppressed. And this will continue in the future. All the blood spilt in the world is Muslim blood. If we woke up, this bloodshed will cease very soon. Unfortunately, the results of the UN failing to do their duty bravely are clearly seen in Egypt. Both us and the people of Egypt have great responsibilities. This issue must be taken to the Egyptian parliament. Hopefully, if this materializes this oppression will come to an end."
"Imperialists! What right have you got to be in Egypt?"
Istanbul Province Chairman of Mermur-Sen Talat Yavuz said, "The western civilization has collapsed. Western civilization is living in darkness. With the torches we lit tonight, we have declared the end of Western civilization. We are calling out to the world: Imperialists! What right have you got to be in Syria? What right have you got to be in Egypt? Return to your own countries before you perish. You are struggling to survive with oppression, but know that your end is near. We will not give up. We will continue our struggle. And together, we will end this civilization of darkness."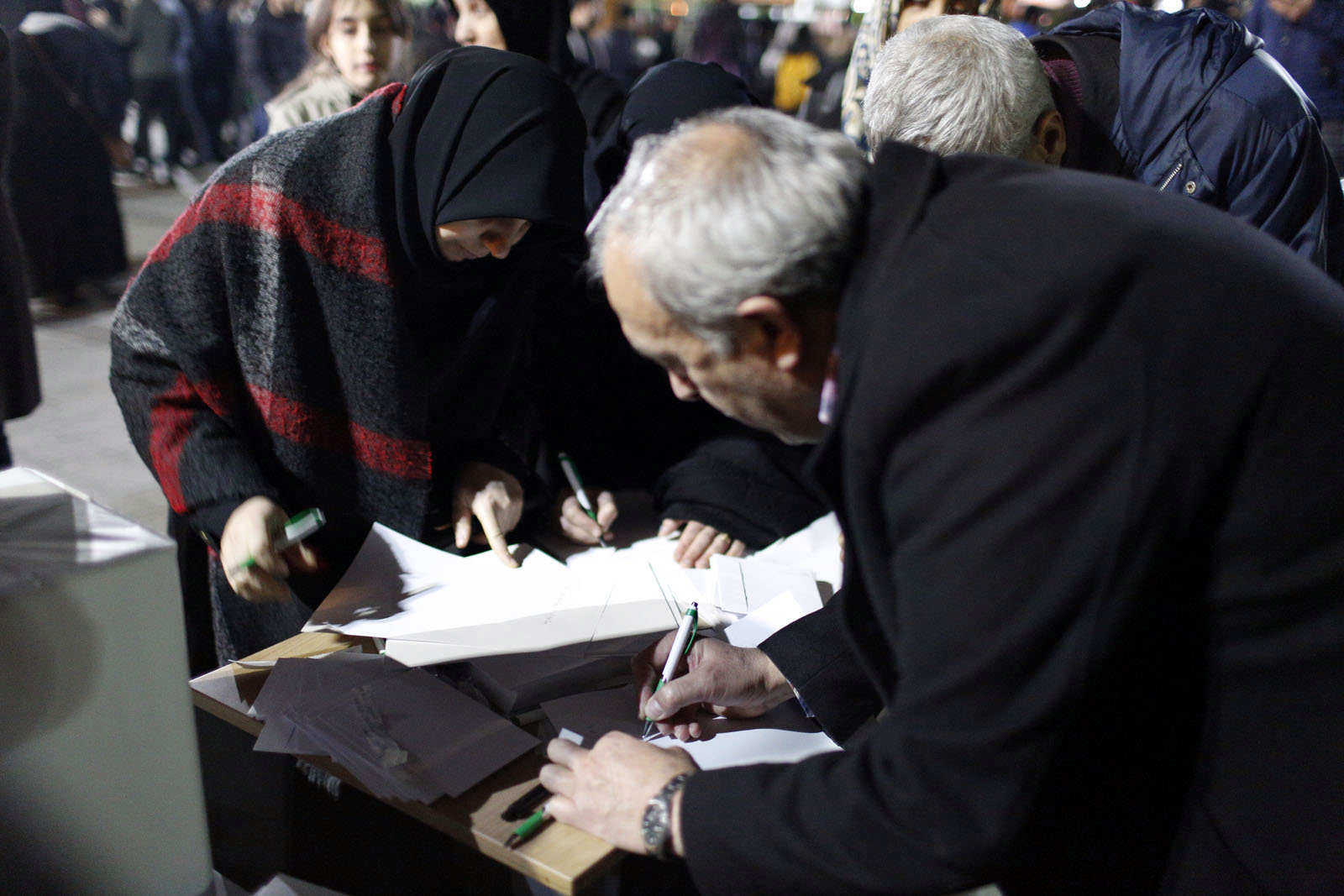 Letters are sent
At the same time, an international campaign in the form of correspondent was launched to show that prisoners in Egyptian prisons were not alone.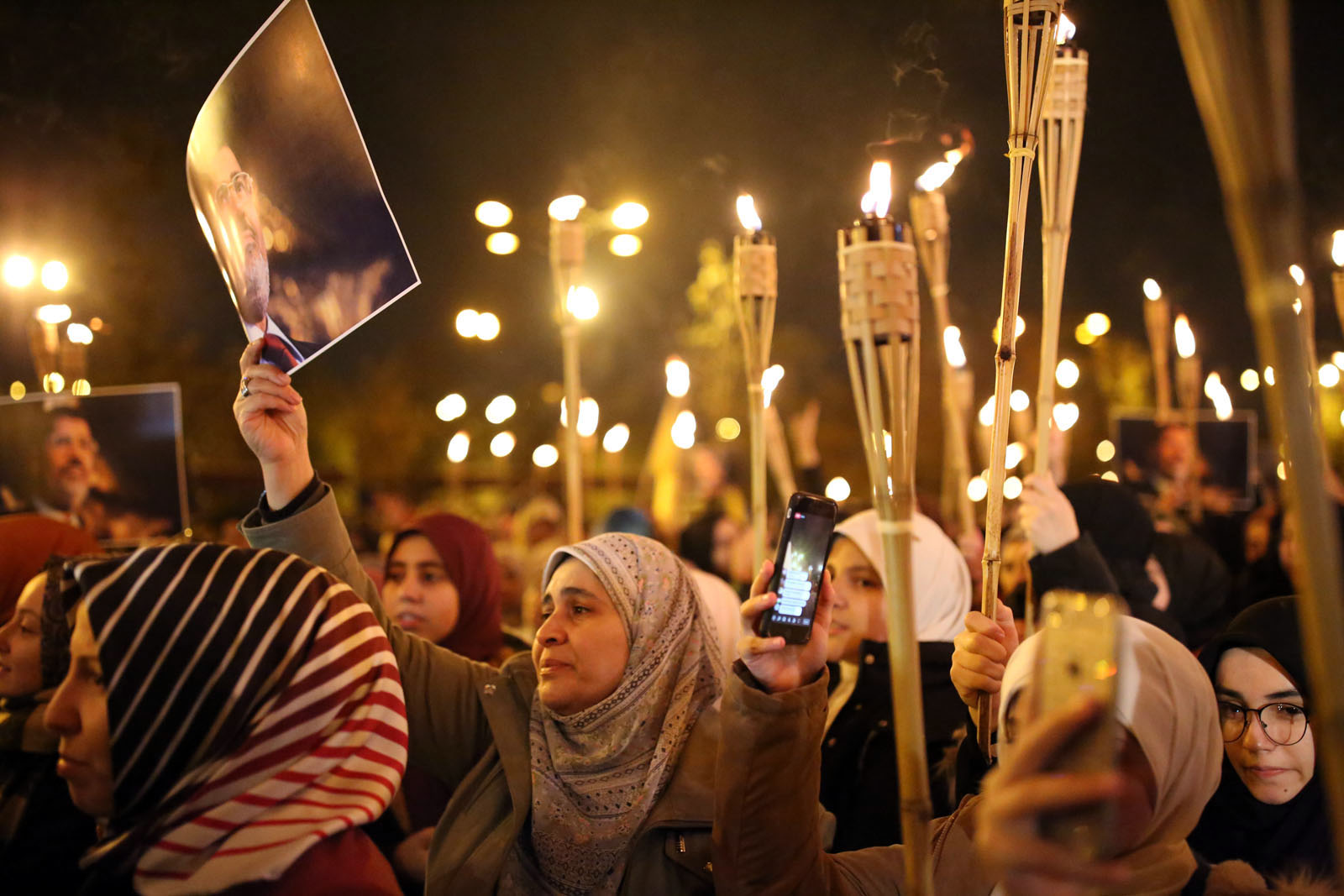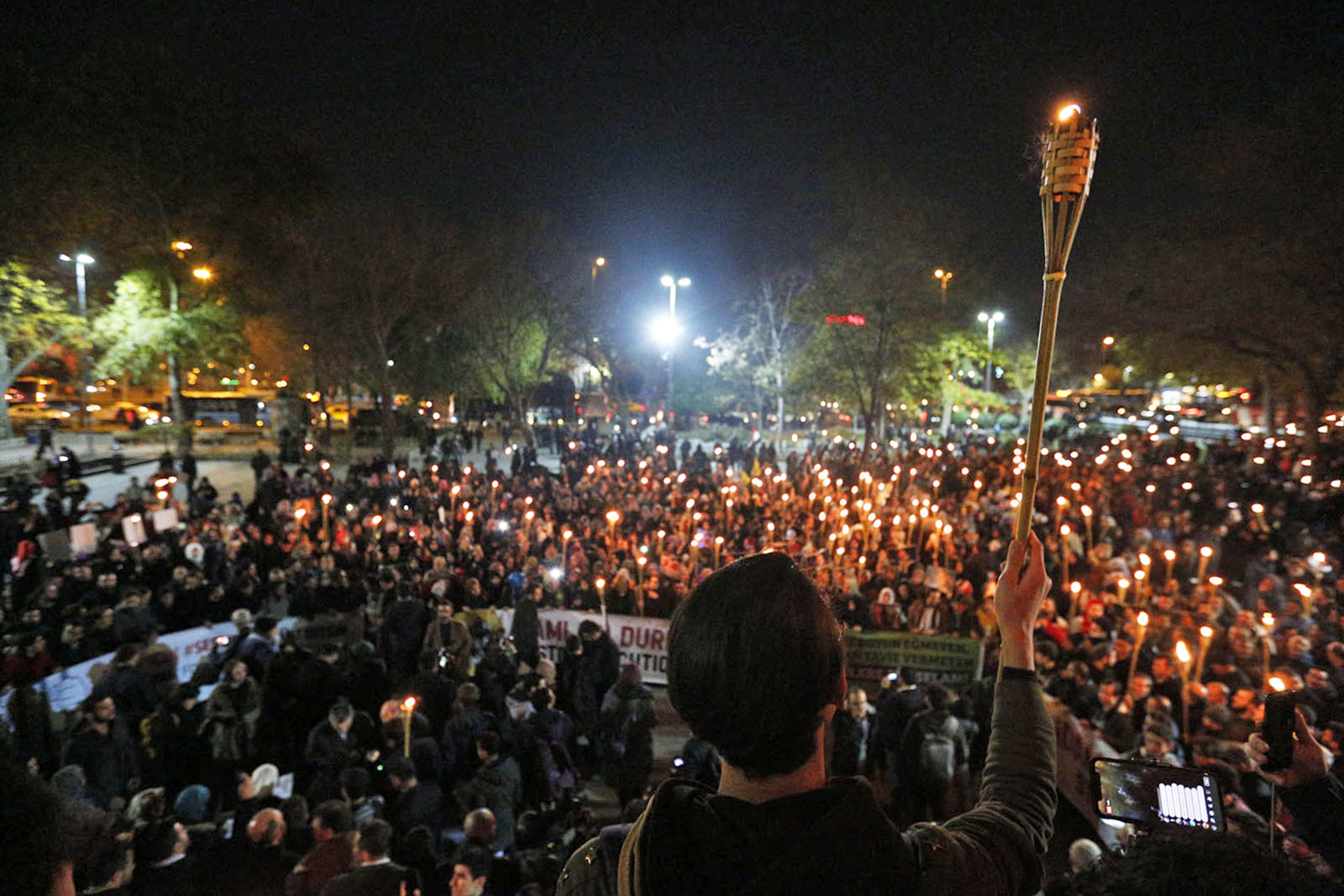 Palestine Our Route
01.06.2022
Palestine Our Route
27.05.2022
Women marched for East Turkistan
On 8 March International Women's Day, women staged marches in 61 cities to be the voice of the East Turkistan women. A joint press statement was given after the protests in Fatih, Istanbul.