Ethiopia
Set a table for refugees
1366 people supported this project
"Fields with dried corn stalks are being cleared and refugee camps continue to be established. This is Tunaydbah Refugee Camp where Ethiopian refugees who managed to cross the Sudan border are settled. We have been building tents here non-stop for days.
For refugees, most of the day passes by meeting basic needs. When it comes to mealtime, dozens of people walk around the fields to collect corn stalks. Because the only thing they can use to set fire for cooking is dried corn stalks in the fields. But there are enough corn stalks in the vicinity to meet the camp's need for only a few weeks. After that, hard times await the refugees."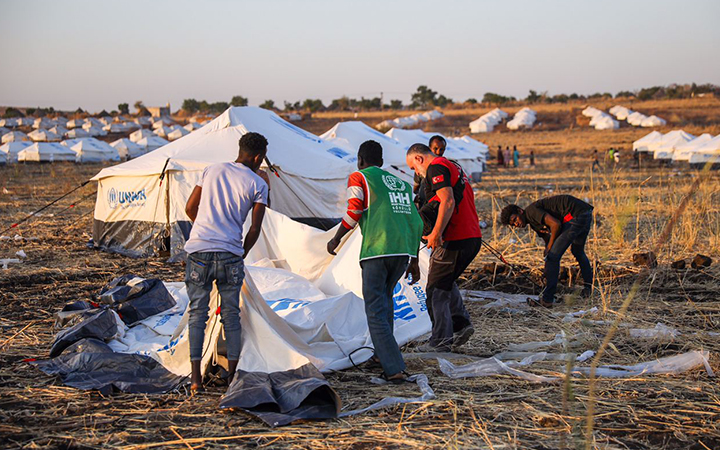 Tens of thousands of refugees migrated to Sudan due to the conflicts in Ethiopia. New refugees continue to be placed in camps. Those who find a shelter now have to struggle with other difficult conditions.
We are preparing projects to meet the urgent needs of refugees. By distributing coal to those in need, we can help them cook their meals easily.