1341 people supported this project
Yemen is still suffering the effects of the conflict and the chaos that have engulfed the country. To flee the conflict, people are forced to migrate to safer areas. Due to the density, health centers and hospitals in these areas are frequently unable to provide services. The situation worsened as the coronavirus spread throughout the country.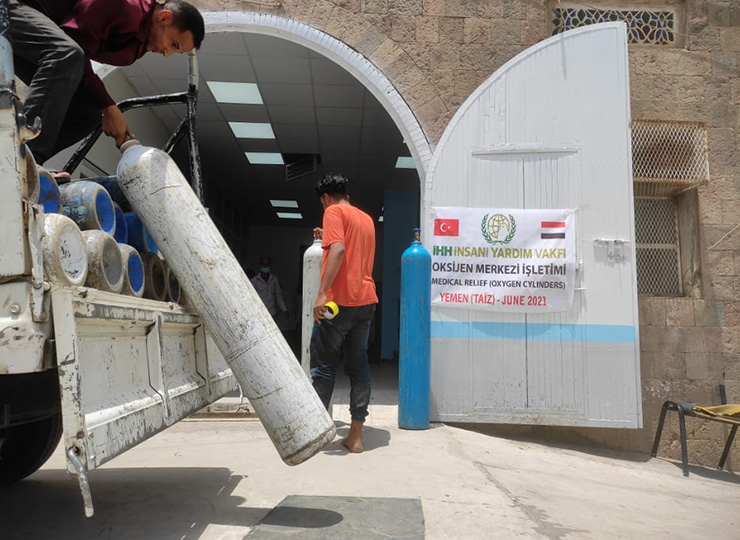 Supporting oxygen centers is one of the best things that can be done for those in need right now. You are needed at the Taiz oxygen center, which supports all of the city's hospitals. The density of hospitals will decrease if the center is supported, and the oxygen needs of more than 40,00 patients will be met.
Supporting the oxygen center in Taiz will help to meet the oxygen needs of dozens of hospitals. With a small donation, you can bring a sigh of relief to the patients who are waiting for you.
Simply write "15160" in the explanation section if you want to make a bank donation to this project.