Freedom Convoy on the Road
In 2009, hundreds of volunteers in Türkiye joined the convoy that set out from London to break the embargo imposed by Israel on Palestine with dozens of vehicles. We first reached Syria and then Egypt. Despite all the obstacles, we entered Gaza through the Rafah Border Gate.
Our goal was to publicize this convoy to the world community. This convoy showed that the embargo can be broken. We realized that the people of the countries that support Israel are not in favor of this and will force their governments in the coming days. All segments in Türkiye united on the axis of justice and conscience, and many NGOs, politicians and intellectuals in the world supported the convoy.  
Bülent Yıldırım, 2010
Why are we going to Incirlik?
As in 2009, we are now going to Incirlik Base to shout out this planned genocide to the world and to mobilize the conscience of humanity.
SUBSCRIBE TO SMS AND MAIL NEWSLETTER
Friday, November 3rd
10.00 The convoy set out. The first target is Kocaeli. The gathering area for the trip is quite crowded. Hundreds of people of all ages came to join the journey with their vehicles. Some come with their families and some with their friends. They are together for a common goal: Let the massacre stop; let Palestine be free.
I came from Norway to join this convoy. In 2018, I was in charge of the ship that went from Norway to Palestine. I have friends in Gaza. At that time, I stayed in Israeli prison with 22 other people. I am happy and proud to be a part of the work done for Gaza. I will not stop to explain what Israel has done. I also want to raise awareness among young people.
Gerd von der Lippe (81, Norway)
13.00 After the Friday prayer, our Chairman Bülent Yıldırım made a short statement in the garden of Kocaeli International Congress Center.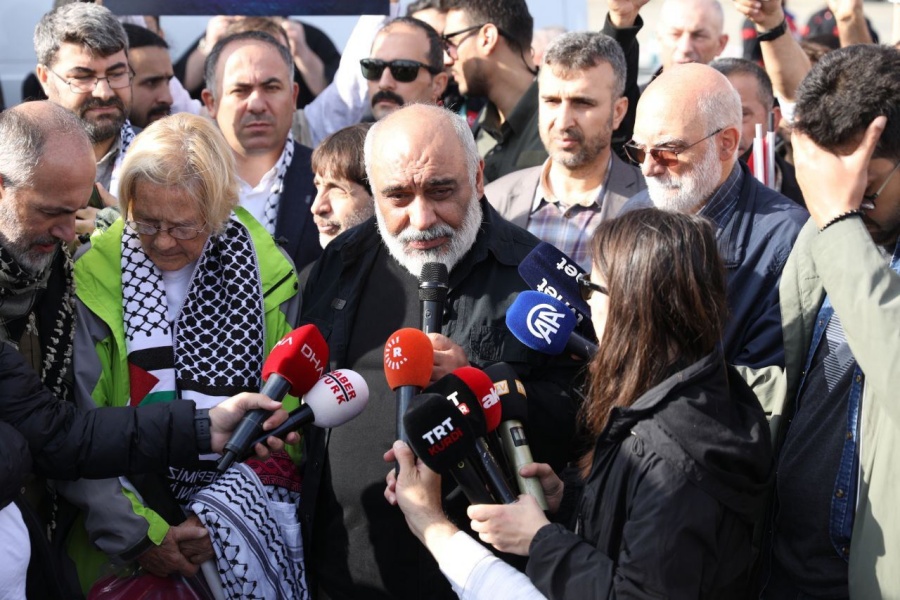 US military bases around our country are increasing. Why are we going to Incirlik Base? Because the USA sends information, fuel and aid materials to Israel from military bases. Our target is not only Incirlik Base, but all US bases in the world. US bases should also be visited in other countries. When our first land convoy was setting out in 2009, they told us that we could not enter Gaza. We went and delivered our aid to Gaza. Later, when Mavi Marmara set off, they said it would be of no use. So what did it do? He saved Turkey from dependence on Israel. Then we made a convoy for Aleppo. We saved 50 thousand innocent people with that convoy. I hope this convoy will reach its goal. This time we will get bigger results. But we have to be crowded. I invite everyone to Adana. Our crowd scares them.
Bülent Yıldırım, President of IHH Humanitarian Relief Foundation
14.30 The convoy set out for Ankara.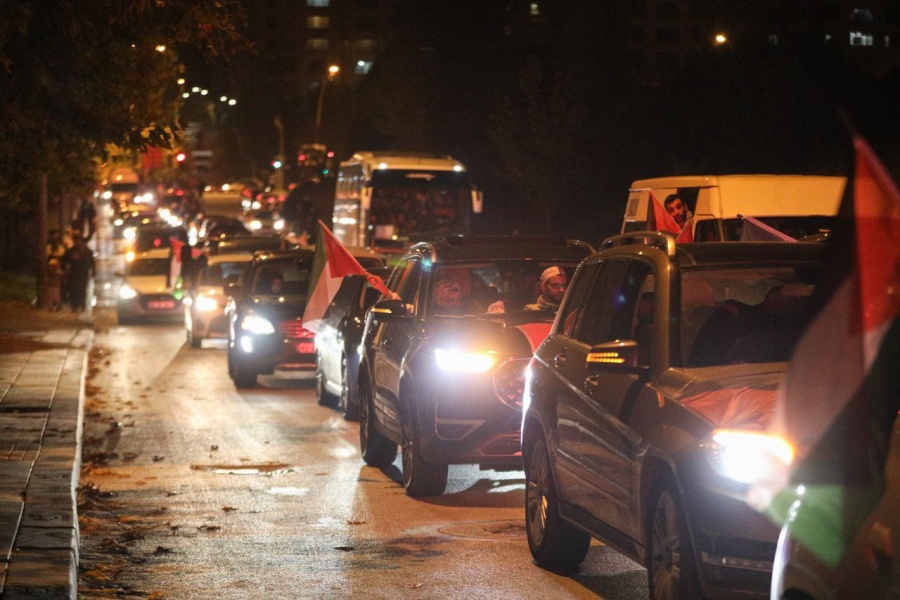 Hundreds of vehicles met at the entrance of Ankara at 19.45. They are going to the Ankara Hacı Bayram Veli University Congress and Cultural Center for the meeting.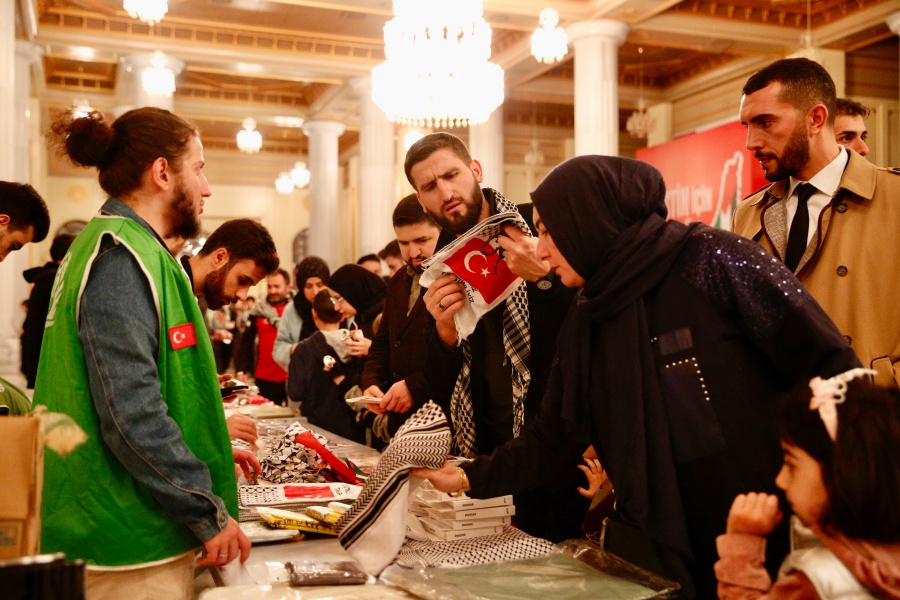 At 21:10, I entered the hall where the program was to be held. The place was full of people. Thousands of people of all ages were here. Those who enter first, visit the photo exhibition and the bazaar area, and then go to the hall for the program. Children examine every photo and learn about what is happening in Palestine from the photos. The excitement of doing something for Palestine is on everyone's face, young and old alike.
Serdar
22.00 Enthusiasm is high in the hall. Slogans are chanted, anthems are sung, prayers are said and flags are waved with excitement. Even though our route is Adana, everyone has the desire to go to Palestine and stand up for their brothers and sisters. After the representatives of political parties and NGOs made speeches, our President Bülent Yıldırım started his speech.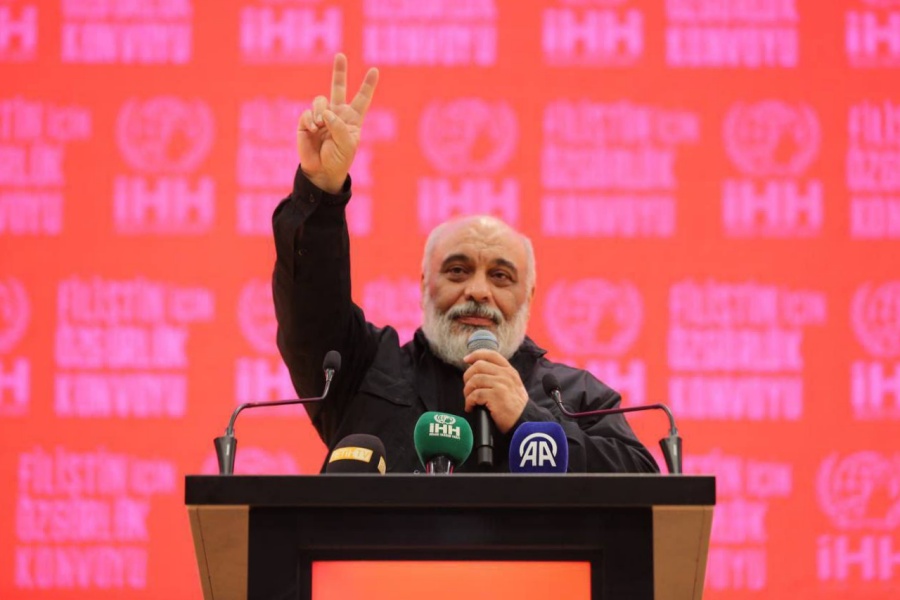 You cannot see a single Palestinian child running away from missiles and bombs. In Gaza, people martyr their spouses and friends, but they do not feel sad. We have been instrumental in good deeds in every convoy expedition. We have succeeded in all the previous ones and we will succeed this time too. Since the USA is the head and the biggest supporter of all this oppression, this time we are going to the Incirlik Base of the USA.
We want to raise awareness and awaken the whole world against the more than 800 US bases not only in Türkiye but also in different parts of the world. With us in this program are activists from Germany, Greece, Switzerland and Norway. They will go back to their countries and do similar programs. 
Bülent Yıldırım
23.00 Then he said, 'According to international humanitarian conventions, we have the right to send ships to war zones. Inshallah, we will buy new ships to send aid to Gaza. We are asking for your support for this.' One of the participants stood up and said, 'The first donation is on me!' and handed the money in his pocket to the IHH official.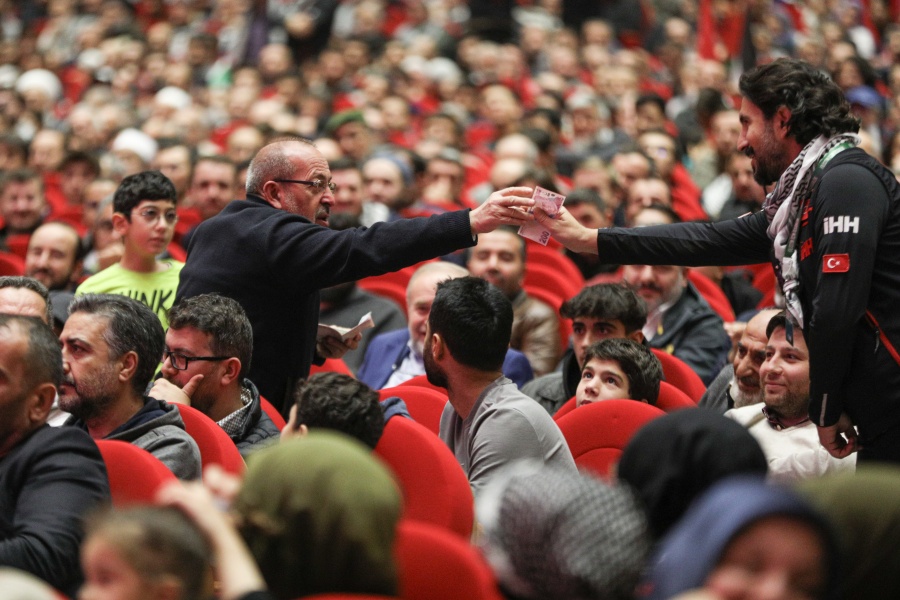 My grandsons are Enes and Muhammed. I see all the children who were massacred in Gaza as Enes and Muhammed. They are all my grandsons. When Mr. Bülent Yıldırım asked for donations for the aid ship, I immediately put my hand in my pocket and wanted to make the first donation. We will not hesitate to give our lives if necessary for the freedom of Palestine.
Mr. Irfan
Saturday, November 4th
08.00 On the second day of the convoy, everyone woke up early and got ready to set off with excitement. Participants spent the night in the congress center and the mosque, on the blankets and sleeping bags they brought with them. Ms. Sunay had previously participated in the Conscience Convoy and the Aleppo Convoy.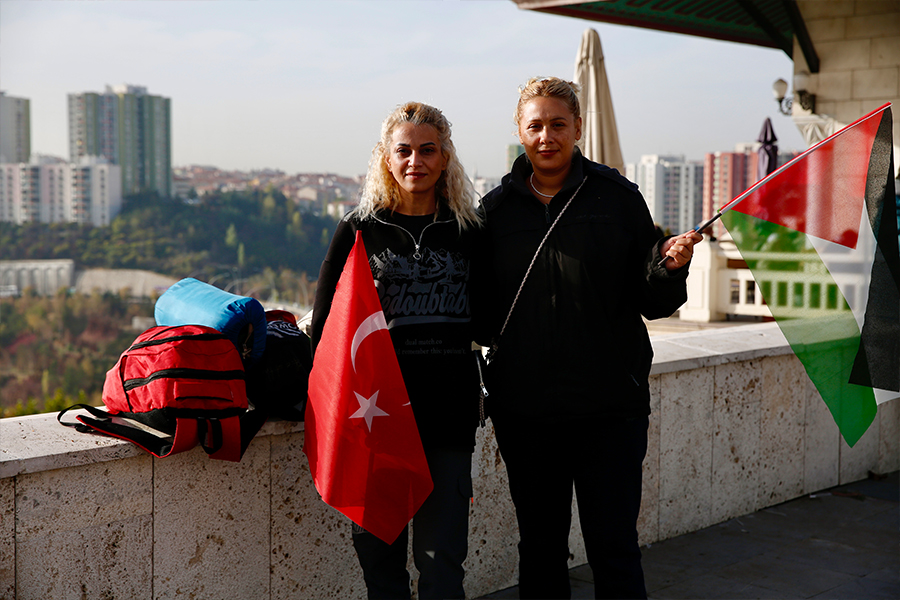 We achieved our goals in previous convoys and helped tens of thousands of people be saved from persecution. Today, I wanted to join this convoy with my friend Elif to support the people resisting in Palestine.
Ms. Sunay
10.00 The convoy grew with participants from Ankara and other regions and set out for Konya.
On our way to Konya, we encountered the "March of the Free" team marching with the flags of Palestine and Turkey. The team, which set out from Istanbul 14 days ago with 7 people, now continues its journey with 13 people.
14.00 Dozens of people bid farewell to the convoy with enthusiasm in Cihanbeyli, Konya.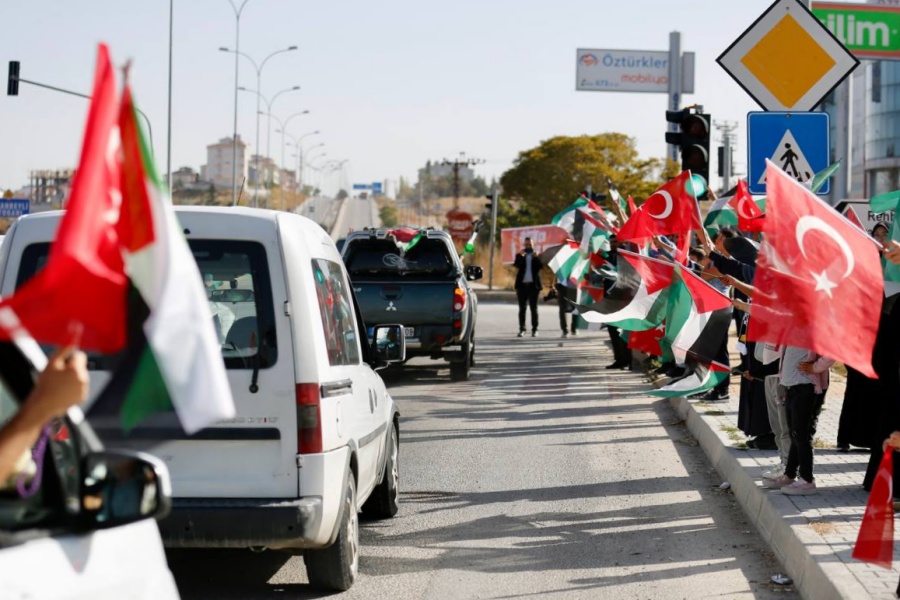 While we pass through the towns on the road, dozens of people occasionally greet the convoy and bid us farewell with flags and joy. Those who cannot join the convoy try to contribute by at least greeting those in the convoy.
16.00 The convoy reached Konya.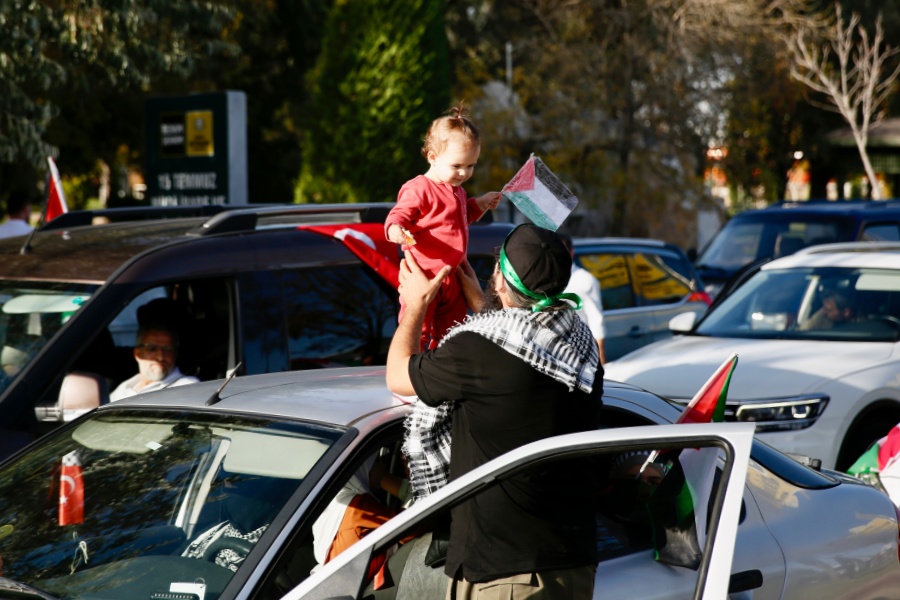 Zehra is perhaps the youngest participant in the convoy. She took a short break at the entrance of Konya with the small flag that her sister had painted and prepared for her. She will carry this flag to Adana.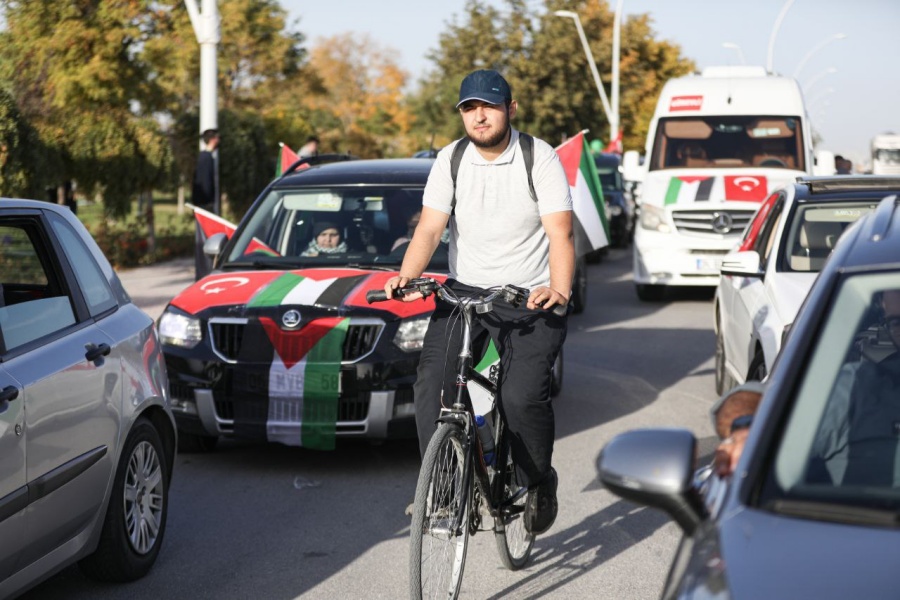 I wanted to come here and meet our brothers in the convoy. Being here with you makes me happier. I did not want to be left behind from the blessing of this convoy.
Hanifi
20.00 The meeting in Konya started in Mevlana Square with the participation of thousands of people. Participants from Istanbul, Ankara and other cities met with Palestine lovers in Konya. It is possible to see people of all ages in the shadow of Sultan Selim Mosque. Some children are running around with flags in their hands, while others are carrying the prayers for Palestine on their father's shoulders. The meeting program started with the recitation of the Holy Quran and melodies sung in unison.
Hasan Mert, Hasan Eymen and Hüseyin Emre came to the rally in Konya together. When we asked, 'Why did you come here?': 'Old people, women and children are being killed there. We came here to oppose it.' they say.
20.45 Bülent Yıldırım thanked those who attended the rally and started his speech.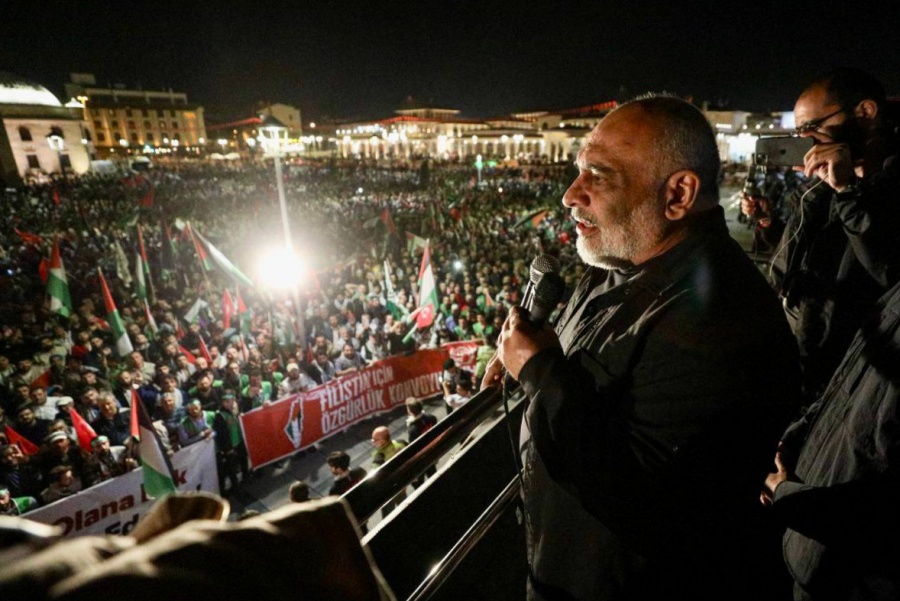 Tomorrow, we will be at Incirlik Base with tens of thousands of people from all over Türkiye. They think we will keep silent and forget what happened. Tomorrow, the USA will recognize Muslims! They will recognize conscientious people!Let me give you good news. There is currently a reaction against Netanyahu even in Israel. There is a huge protest in front of his residence.
I curse everyone in the world who treats Gaza unfairly. We will also hold accountable those who supported and turned a blind eye to this massacre. Gazans lost their lives in Çanakkale, know that we are ready to die in Gaza too!
Bülent Yıldırım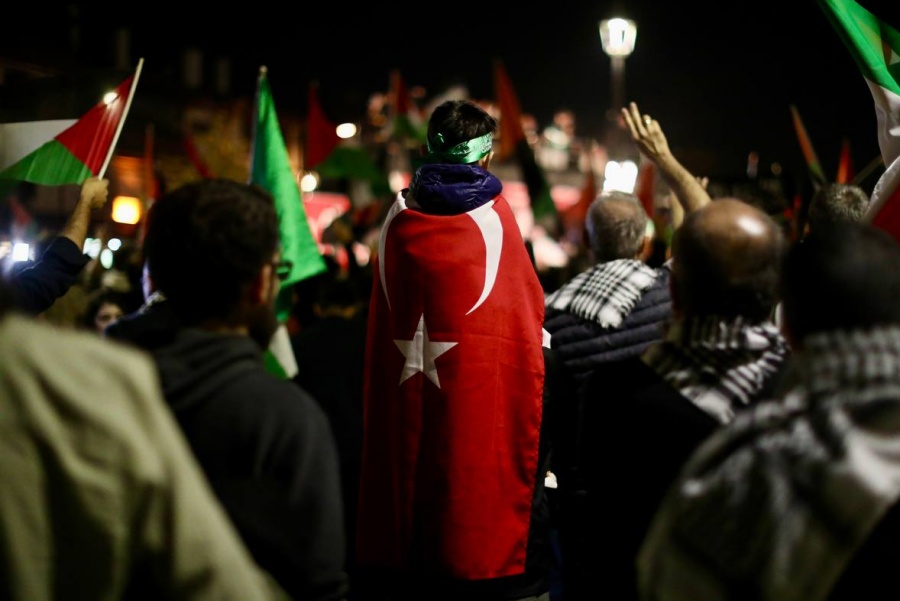 We know our President. He cries for the women and children murdered in Gaza. We know his effort. We are calling on him from here: Support us for the aid ships we will send to Gaza. Thousands of people here are demanding this from you. Let's go to Gaza together.
Bülent Yıldırım
21.50 The meeting in Mevlana Square was completed with 15 thousand participants accompanying the prayer of Konevi Association Chairman Ramazan Sönmez. Our journey to Incirlik Base will begin early tomorrow morning.
Sunday, November 5th
08.00 The convoy set out from Konya to Adana with thousands of vehicles and with joy.

Bülent Yıldırım greeted the Freedom for Palestine Convoy from the same place where he greeted the Gaza Land Convoy in 2009.
10.30: We are passing through Konya's Karapınar district.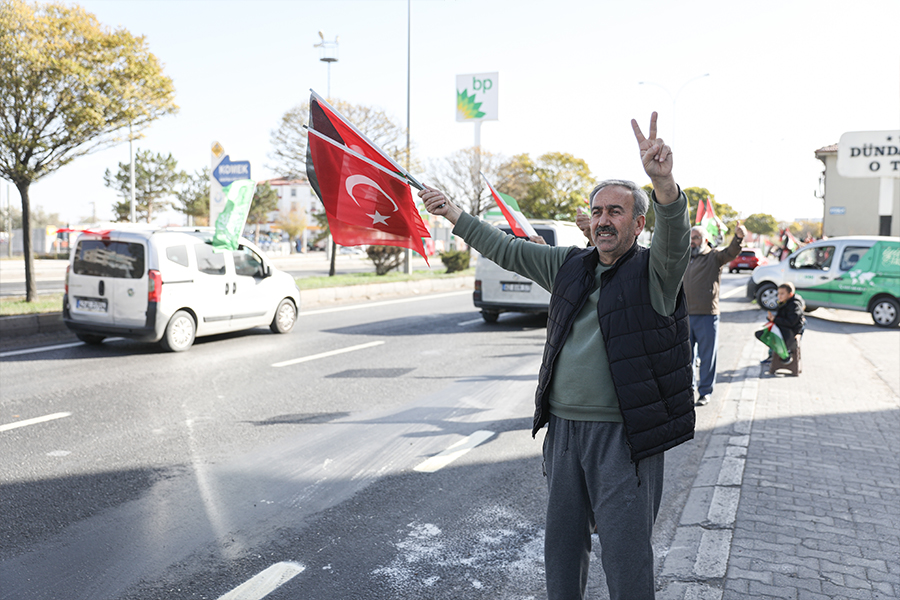 Even though we could not participate, we wanted to greet our brothers in the convoy. We've been here for an hour. Alhamdulillah, a very long and crowded convoy. Hopefully it will achieve the goal.
Mr. Erhan
14.00 "Freedom Convoy for Palestine" arrived at Incirlik Base.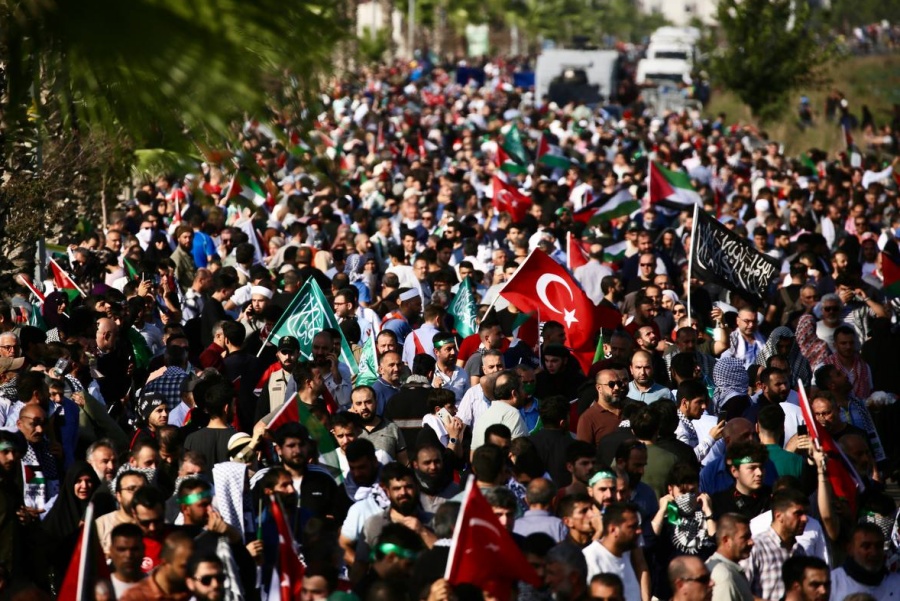 Tens of thousands of Palestinian sympathizers who came to Adana from all over Turkey showed their reaction to the USA and Israel.
We would like to

thank everyone

who traveled many kilometers to attend the rally, who supported it, who could not come but prayed, who greeted our convoy on the road, and who contributed.