Fatima's Home
Fatima is one of those who fled the bombardment in Idlib and sought refuge in the tent city of Deir Hassan. Because her husband had been in prison for nine years, she was forced to immigrate with their two children. She invited us to her tent. Four families squeezed into the small tent. Inside, there are 17 people, 11 of whom are children. The average age of a child is five. Hamza, Fatma's nine-year-old son, is the oldest.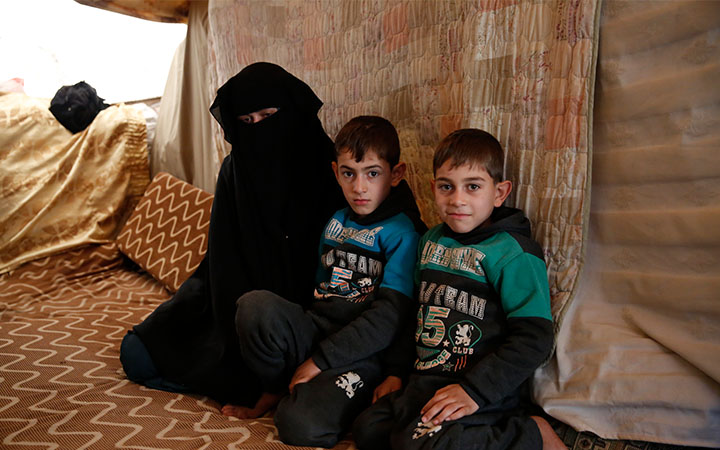 Fatma and her sons Hamza and Süleyman. Hamza is 9 years old, Süleyman is 8 years old.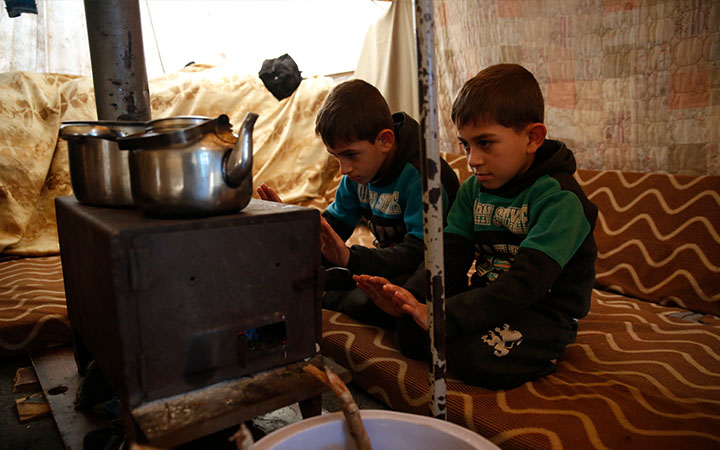 It is impossible to stay warm without a stove because the tent is not cold-proof. Hamza and Süleyman are trying to warm up a little.
There are no men in the tent in which they live. As the war dragged them all somewhere, Fatima's husband was imprisoned. Grandma is attempting to manage everything. Sometimes she struggles to find fuel for the tent, and other times she takes a sick grandchild to the health center. The deep lines on her face indicate that she was exhausted. "The tent is getting wet and crowded. We have to sit in the dark at night because there is no electricity. We have a house in Idlib. We will return if the bombardment stops, but we have no hope. We live in fear here. We want a normal life," the grandmother says.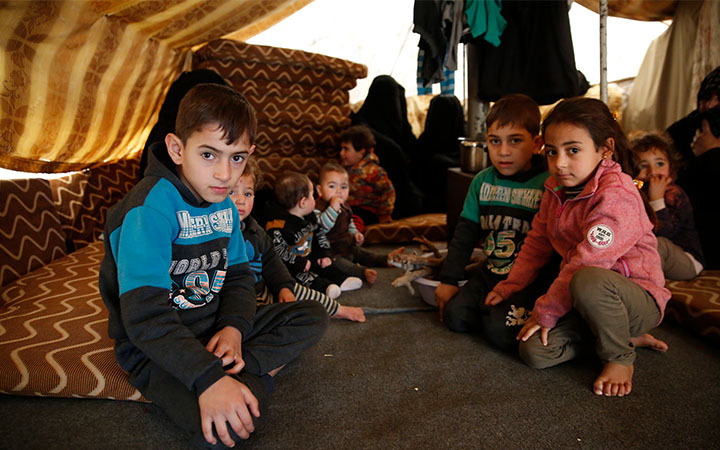 Four families—11 children, 17 people in total—live in the tent.
Despite this, there is joy in the tent because Fatma and her two children are preparing to move into one of the living houses we have built. When they heard the news, the entire family was relieved that at least one of them would be living in better circumstances. Now they had a two-room house with a leak-proof roof, where they could chat at night under the light. Who knows, maybe they'll even have visitors in this house.
As I left the tent and ran towards their new home, I caught my eye on Fatma's two sons. Both of them were running, looking at their feet. They loved the new boots we gave them. Maybe it was a run of hope. Fatma would also wait for her husband in a safer house.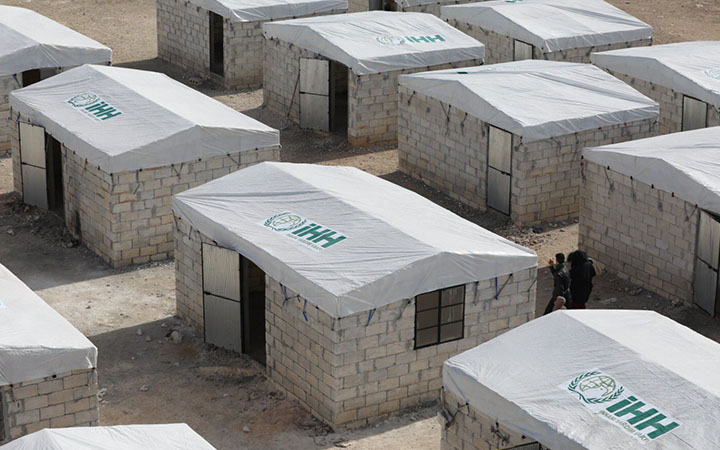 Living houses where hundreds of families like Fatma were placed.
Note: The number of living houses we have completed for families who had to migrate from Idlib has exceeded a thousand. Our work continues rapidly. Our goal is to build 15 thousand houses and give them as gifts to families in need. You can also build a warm home for them by supporting our living houses project.