Land of churches with no goers: Macedonia
Erhan İdiz
Ramadan
06.06.2016
On the way to Sllupcan Cemetery he asked with his rusty Turkish: "Is it better tol ive in the palace or in the prison?" Although I thought what kind of question is that I have noticed that there would be a wisdom behind it and replied as 'of course palace'. "Züleyha was living in the palaces of the biggest kingdom of the time. She had access to anything she wanted with thousands of servants in her service. Yet she needed mecidine to ease her pain and go to sleep at night. How about Yousef? After his time in the well he was put into prison. Away from his family and homeland regardless of the slander that would cost him his life he was happy and content. Think again, is it palace or prison?"
Even though I failed to reply I got the point. It did not matter where you lived but with whom you lived. As they said: living or dying is pleasant as long as you are with Allah… Brother Said who has accompanied us through part of trip in Macedonia was a graduate of school of life. He had seen much and had many life stories in store some of which were sorrowful while some were joyful. We reached the cemetery while listening to Brother Saids stories. In 2001 Albanians had an uprising against Macedonian government who ignored them and put up a legendarz fight fors ix months. After the war they made a cemetery for their fallen ones and museum inside the cemetery. Hence they would not forget the price they paid nor let anyone else forget it. Man is a forgetful thing. How quick we forgot the tragedies that happened in Bosna, Kosovo, and Macedonia. Europes castle of peace that reached to eternity in my mind crashed into pieces with each painful story told in the cemetery. Indeed I should have known better as this small continent was not always land of peace due to World War II and civil wars that followed one another.
A part of Ottoman land...
We boarded the plane to distribute IHH Ramadan food hampers and landed in Skopje after 1hour flight. Macedonia which remained under Roman, Bzyantine, Ottoman and Yugoslavian rule gained its independence after a long and hard fight. Although it was officially recognized by the UN in 1993 upon objection of Greece it started to be recognized as 'ExYugoslavian Republic of Macedonia'. This argument over the name which is due to the region of Macedonia in Greece continues to be a contested issue between two countries.
The country which is 25.000 square kilometres is smaller than Konya. Its 2million population is predominantly Macedonian while there are also Albanians, Turks, Romans, Serbians and Bosnians. Macedonia is an awesome place in terms of its nature, history, and people. It is an Ottoman land in all aspects. Here the time flows slowly like the people. There is no rush. The calmness of nature covers everyone and everything…
In terms of climate and greenery it is very much like Marmara and Aegean regions in Turkey. Both countries are very similar in terms of geography and culture so much so that you dont feel like you are in a foreign country except the sign boards. They are one step ahead of us in terms of hospitality though.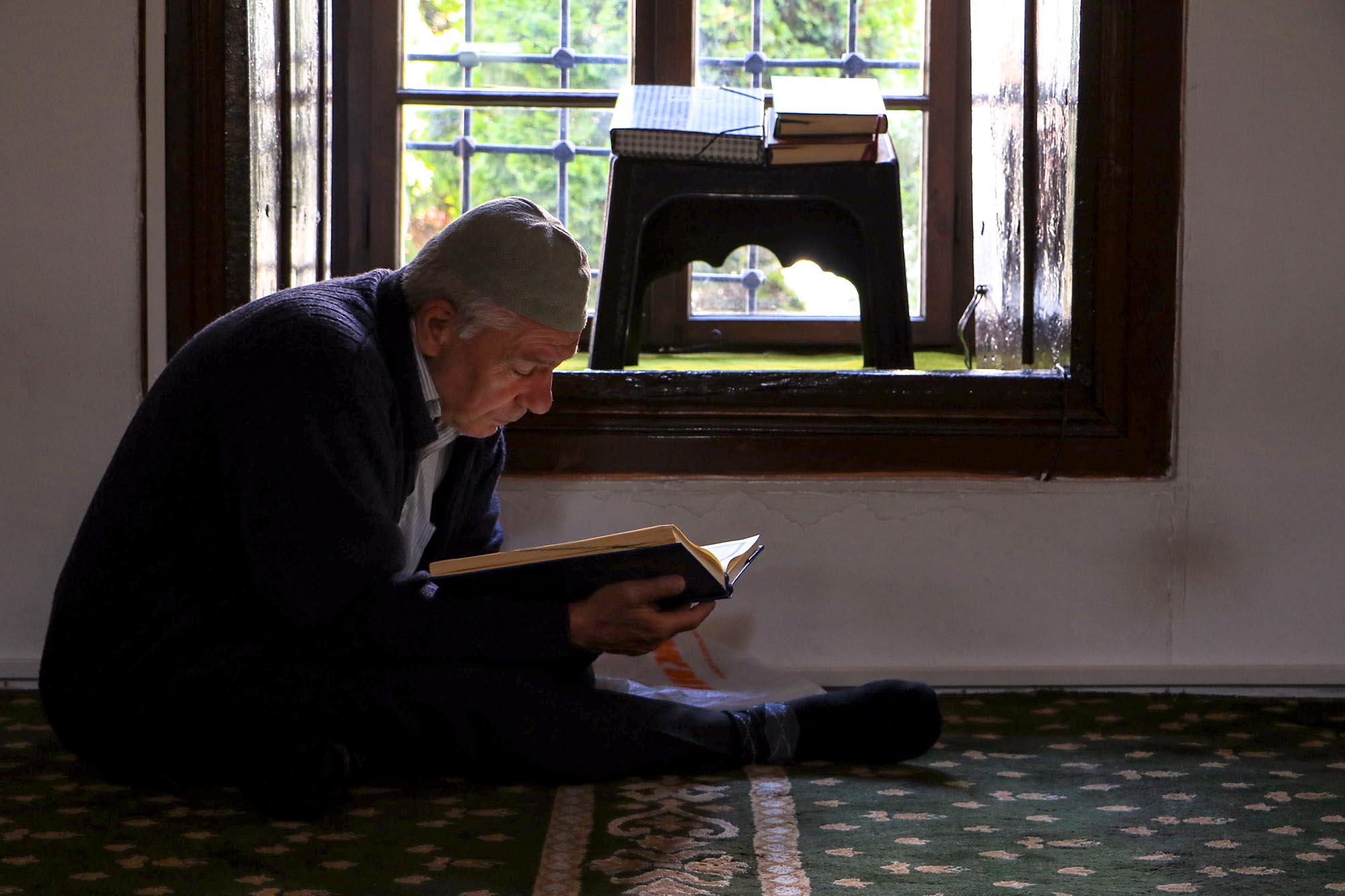 Land of churches with no goers
Empty churches and giant crosses erected in mountain tops are symbols of Christianity that are placed everywhere in the country… Macedonia is a countrz where imprint of Islam is attempted to be removed while Christianity is tried to be revived. Building churches and erecting crosses in the mountains where no one lives is an attempt to revive Byzantine. You come across churches with no congregation everywhere.
Our guide Haji Muhammed said: "The message of God is revealed to the people and for the people. Yet there are no people in the churches they built. They pay attention to religion for the sake of politics not for people."
It is not just about that. Kalkandelen is renamed as Tetovo, Doyuran is renamed as Doyran while Kumova is renamed as Kumanovo. They started erasing Turkish legacy by changing the place names first. Later these changes extended to physical buildings. Each Islamic building left to crumble was replaced with a church. So the message is clear: this is a Christian country.
Every cultural site is associated to a history prior to Ottoman era thus 542year old Turkish history is attempted to be swept away. From historic castle to Stonebridge each cultural legacy is explained with some Roman or Byzantine history. However the Muslim call to prayer is no less beautiful than Istanbul. The voice of ezan in this country which is only 35% Muslim is enchanting. The source of bliss that you may not find even with predominantly Muslim countries is Ottomans without doubt
IHH and Macedonia
SOf course a food hamper for the needy in Macedonia does not hold the same meaning that it does for a needy in Somalia. For a black brother a piece of bread was sometimes synonimous to life. Meanwhile bringing food hampers to the needy in Macedonia was in order to connect with them in the heart. Yes, they are poor. But they needed the warm regards of their Muslim brothers from Turkey more than they needed a bag of rice. IHH is well aware of that. Hence it sends out teams to Macedonia on every occasion.
When I had the chance to see relief activities of IHH in Bangladesh I wrote the following:
"Initially mz reaction to these people were 'how nice they are traveling the world'. However when I got engaged with humanitarian work I figured out that it was not as it seemed to me. The people who come here for relief work give from themselves. Sometimes from their pockets and sometimes from their hearts. They share everything with each other and with their brohters. Even sharing this spirit is an experience of its own. They keep alert to all peoples and everyone in need. Sometimes a Christian Haiti, sometimes a Muslim Pakistani. They lend their ears to the needs of anyone in need. And you realiye if it were not for our faith you would ever never manage to bring these people to somewhere where they do not even find a glass of cold water in 45 degree heat to do humanitarian work. Let alone the humidity that makes you feel like you are evaporating and waking up with tarantulas or lizards in the morning."