Victims of war are given prosthetic limbs

In neighboring countries, there are many people whose limbs were damaged or who are forced to continue life with disabilities. In the Syrian war alone, 2.8 million people suffered physical disabilities. Adding this to the numbers disabled in Iraq and Palestine, this figure exceeds 4 million.
There are many refugees who remain untreated because they migrated from their homelands. Living without an arm, leg or other limb not only affects the victims, but also affects the lives of their close ones, both physically and psychologically. In collaboration with the Kuwait Zakat House, IHH established a High-Technology Prosthetic Orthotic Center to eliminate the difficulties of disabled refugees unable to get treatment. With this project materialized with the contributions of the Kuwait Zakat House, these people who are unable to reach their goals and dreams due to their physical disabilities will be given prosthetic arms and legs.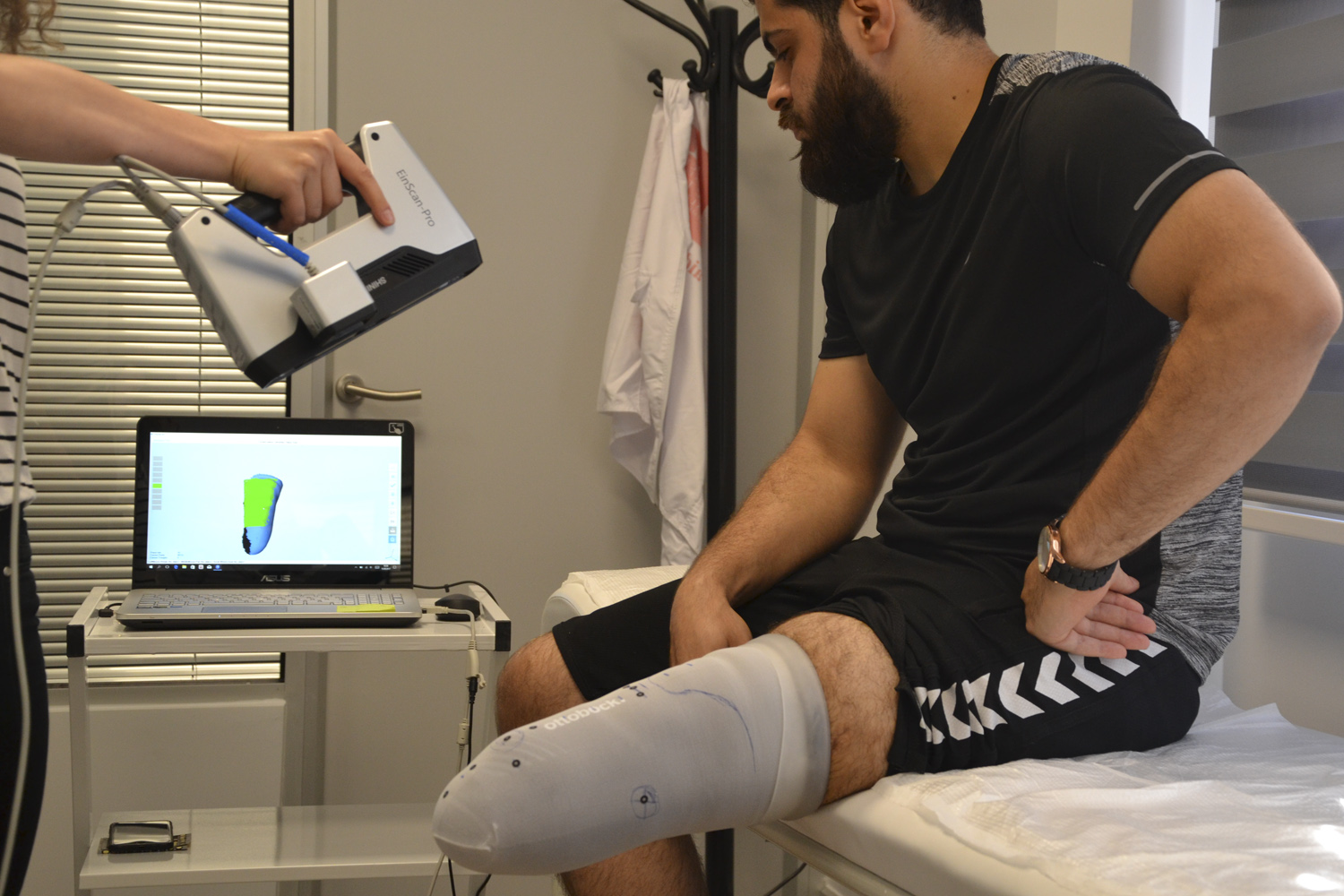 How does the Orthotic and Prosthetic Center operate?
In these centers that have offices in Istanbul, Şanlıurfa and Hatay, fifteen personnel specialized in this field offer services to these individuals. In terms of equipment, the center provides a more developed production and application than many of the hospitals that carry out orthotic-prosthetic procedures.
As the treatment is in stages, each patient is monitored during the orthotic-prosthetic process in detail. 
Some patients may not be able to attend the centers due to the conditions of war or other impossibilities. The centers opened in Şanlıurfa and Reyhanlı for this purpose provides the same services as our headquarters in these regions for patients who are forced to live in refugee camps. 
Although the limb in question is made in a short time, the body does not accept the limb immediately. In certain cases, surgery may also be necessary. In such situations, the relative organ is made suitable for the orthotic- prosthetic limb by surgery carried out on the patient in hospitals the center works in coordination with.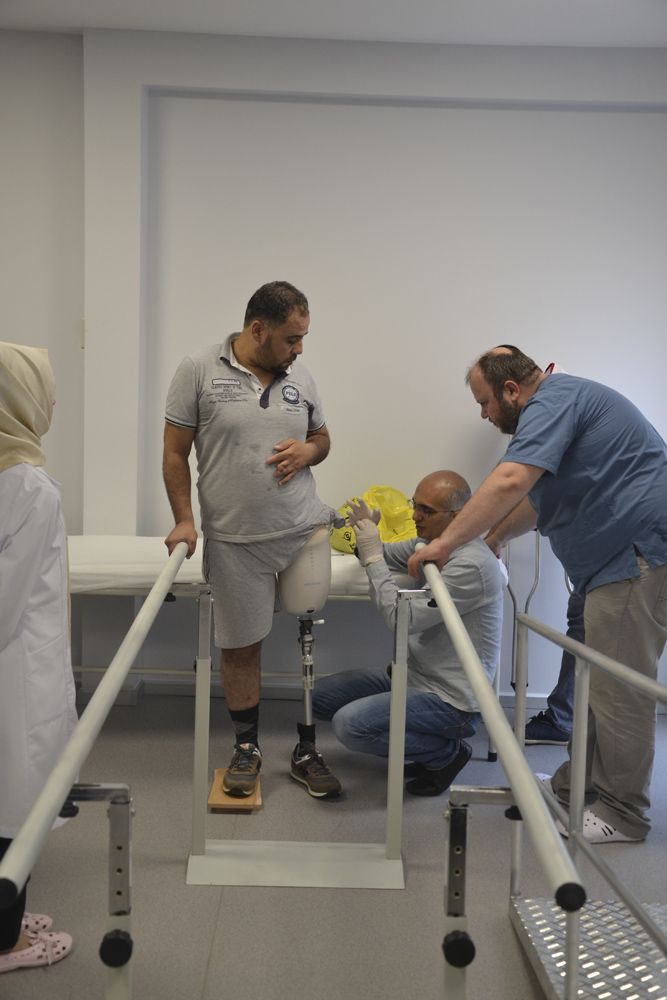 Specialist physiotherapists and psychotherapists provide treatment support to ensure physical and psychological adaptation throughout this process. Exercises carried out with great care make the body compatible for the limb. On completion of the exercises, the process of measuring the patients begins. These measurements are obtained using 3D scanners. By using a 3D printer, an arm or leg is produced in a short time of approximately 4-6 hours. 
Our services do not end with the fitting of a prosthetic limb. Treatment continues with periodic examinations. In the same way that the prosthetic limb takes time to adapt, deformation can occur after this process. Additionally, the production of a new limb may be necessary in the case of weight gain/loss of the patient. There is always the possibility such changes appearing in all patients. These are just a few of the factors that make frequent monitoring of the patient necessary.
We can reach greater numbers of victims by developing this unique project even further with your support and donations. Every patient we reach will take a new step towards their dreams and goals. You can help these disabled people to takes these steps and be a part of social life. A step you take to help these individuals will enable them to pursue their goals. By supporting this project, you can provide a disabled person with a prosthetic leg or arm; you can change their lives. You can either meet the entire cost for a person needing orthotic prosthetic treatment which on average costs 5.000TRY, or contribute by donating smaller amounts.