1850 Civilians Evacuated from Homs
Teams from IHH Humanitarian Relief Foundation received 1850 civilians evacuated from Hums with emergency aid kits.
At ground zero IHH Humanitarian Relief Foundation received and transferred 1850 civilians evacuated from al-Waer, Homs to safe zone as a result of the agreement that was concluded between the opposition and the Assad regime forces.
In accordance with the agreement between the regime and the opposition five evacuations of civilians from al-Waer, Homs controlled by the pro-opposition groups took place. The recent one was carried out in the early hours of last Sunday. The sixth group of about 1850 people left Homs by 50 buses and 8 ambulances.
IHH teams waited at the standby at ground zero that is al-Rakhshan village off Homs in order to hand out food packages to the evacuee Syrian families arriving from al-Waer. Meanwhile the injured, who had been under a one-and-half year long siege by the regime forces, are transferred to the hospitals in Idlib via IHH ambulances.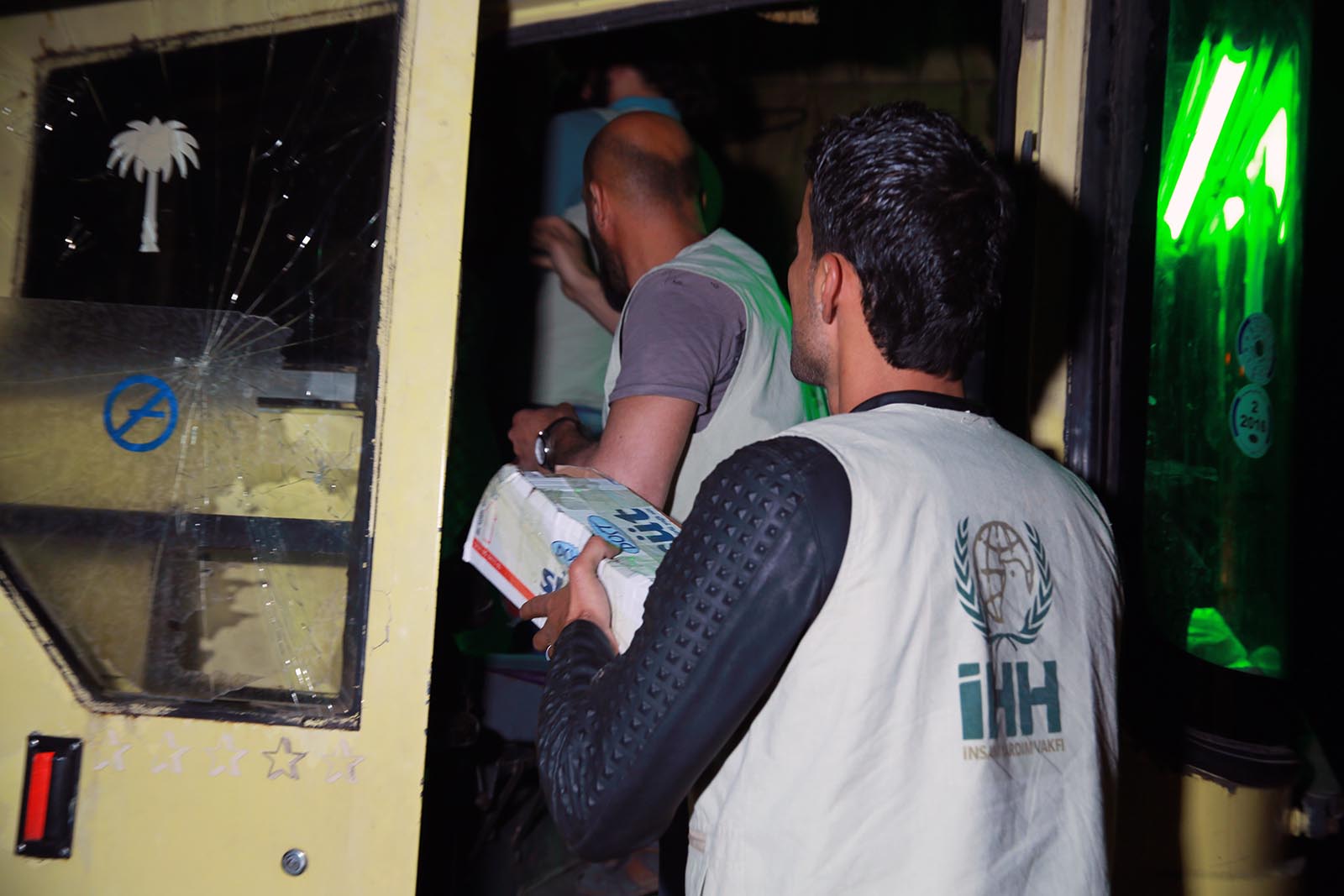 "Thirteen Thousand Civilians To Be Evacuated in Total"
Erhan Yemelek, one of the coordinators at IHH Logistics Center in Antioch Reyhanli gave information on the evacuation from Homs, "Since day one of the current conflict in Syria we have been working toward the alleviation of suffering of vulnerable civilians" he said and added:
"Our foundation's humanitarian diplomatic efforts in particular are as crucial as the relief efforts. Another group of 1850 civilians evacuated from al-Waer town of Homs has been transferred by 50 buses and 8 ambulances to temporary shelters in Idlib. IHH teams handed out emergency aid kits to the civilians. So with the recent evacuation the number of internally displaced civilians who have arrived in Idlib amounts to 9.350. Thirteen thousand more civilians will be evacuated. Meanwhile the sick and wounded are also transferred to the field hospitals in Iblib by IHH ambulances for their treatment."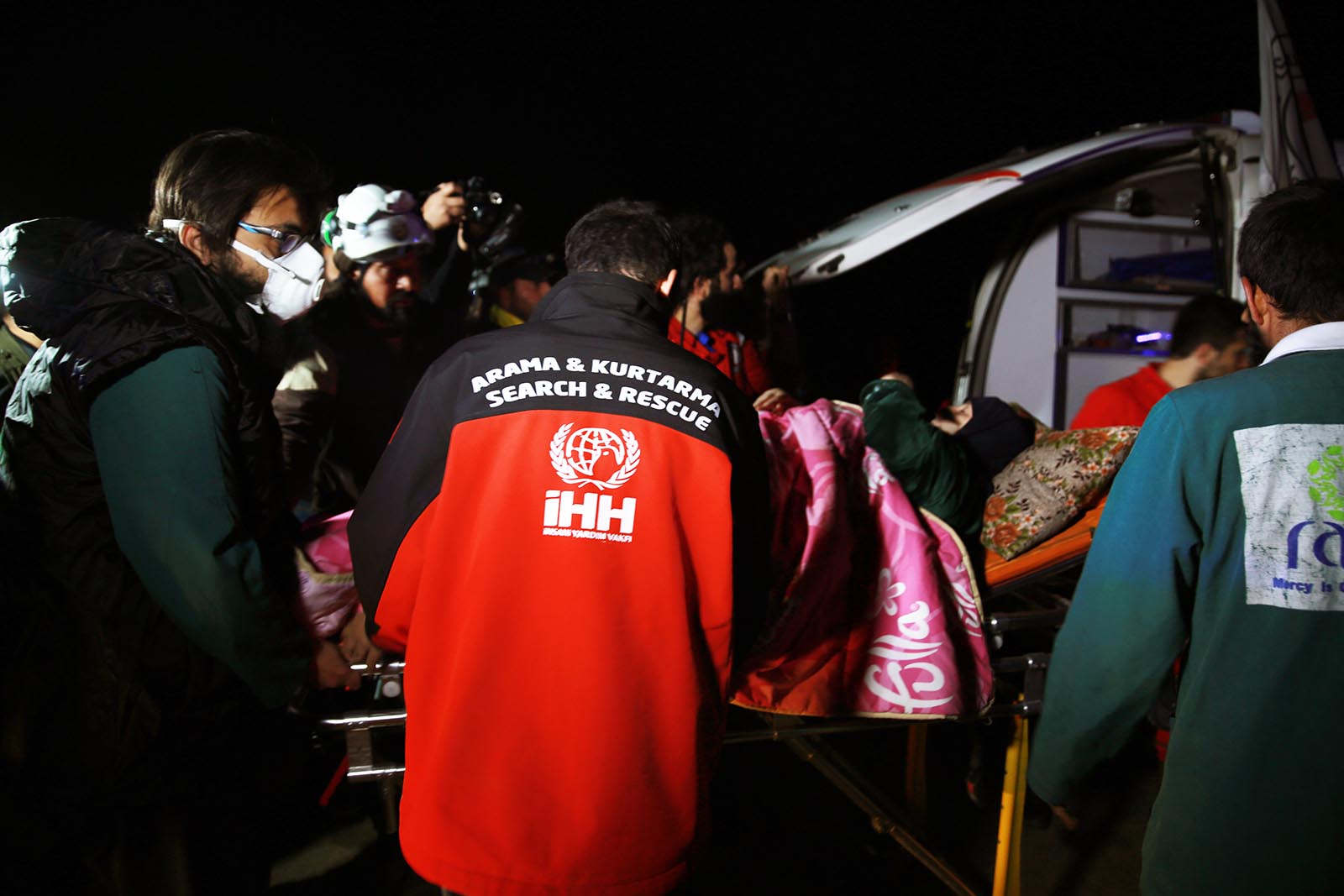 The evacuees from al-Waer, Homs will in the meantime stay in temporary shelters set up by IHH in collaboration with SAAD Organization.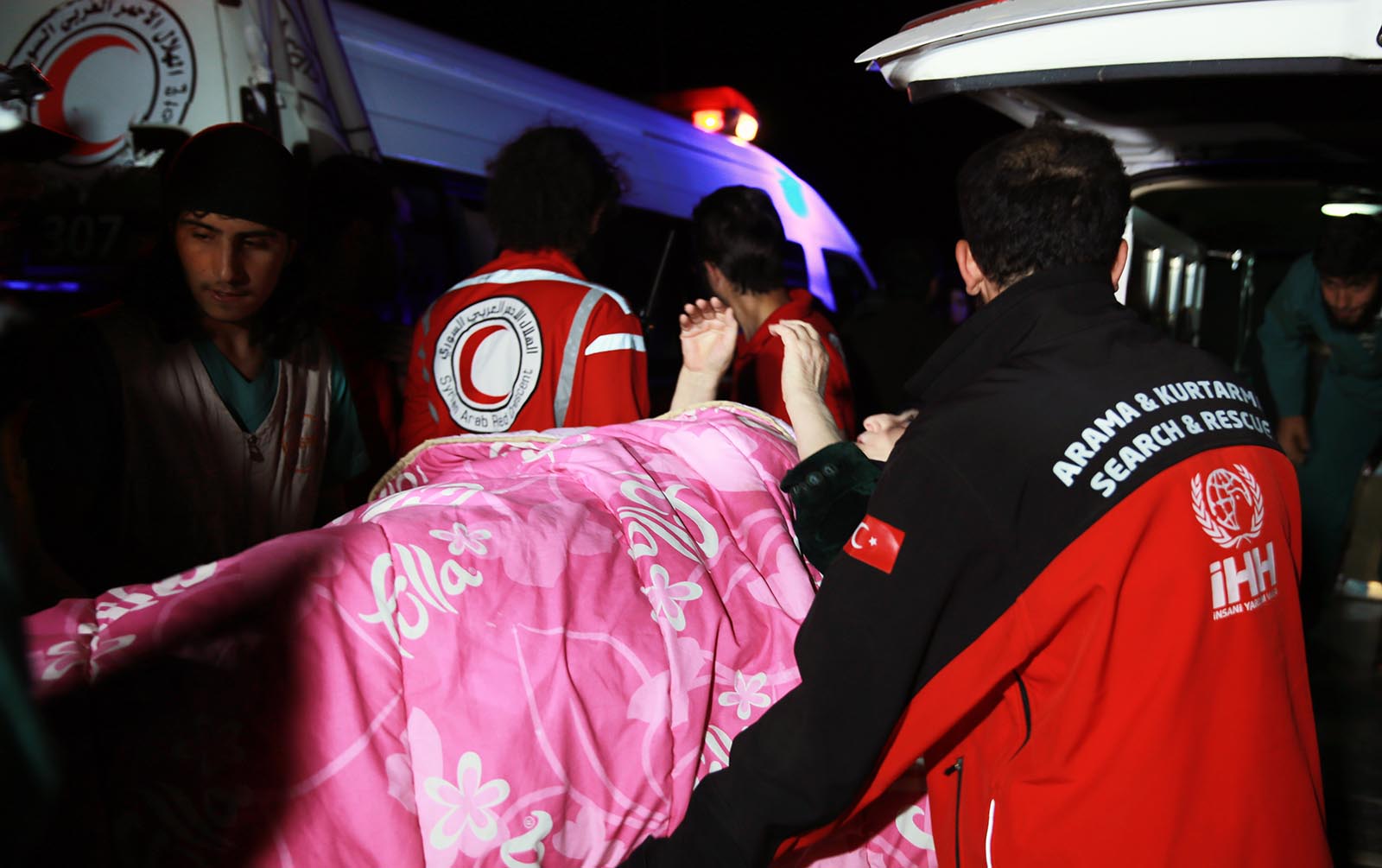 Aid to help West Darfur conflict
95.000 people were forced to migrate to other regions and 213 people lost their lives due to the conflict between tribes in Sudan's West Darfur. IHH Humanitarian Relief Foundation launched emergency aid projects for the people affected by the conflict and became Internally Displaced People.
IHH delivers humanitarian aid to Ukraine
IHH Humanitarian Relief Foundation continues to provide humanitarian aid to the refugees who have fled to nearby countries and to the Ukrainian people who are under attack by Russia.
Medical aid for Afghanistan
IHH sent 4 trucks of medical aid to Afghanistan. This medication will be distributed to hospitals in the cities of Kabul, Herat, Mazar-i-Sharif and Kandahar.