Ramadan aid to 2.700.000 people
IHH completed its Ramadan 2021 aid programs with the reliability of 29 years of experience under the slogan "Ramadan Brings Hope." Throughout Ramadan, IHH delivered donor's aid to almost 2.700.000 people. Eid clothing was distributed to more than 140.000 orphans and children in need.
IHH has organized iftar, distributed food packets, zakat, sadaqah, fitr and donations to those in need in regions suffering from war, occupation and natural disasters every Ramadan for more than a quarter of a century irrelevant of the distance. This year we traveled again and brought a smile on the faces of 2.689.656 orphans and needy people. Together with local Humanitarian Aid Organizations, IHH delivered aid to 1.484.969 people in 81 cities of Turkey. We also delivered donations to 1.204.687 people abroad.
IHH traveled to 5 different continents with teams consisting of officials, volunteers and donors, to deliver aid in 56 countries. IHH teams knocked on the doors of the needy, refugees and orphan families. IHH carried the blessings of Ramadan to distant lands. Just like every year, this year IHH supported orphans and those in need both in Turkey and abroad by distributing eid clothing to orphans, delivering food packets and iftar provisions as well as distributing cash aid for orphans.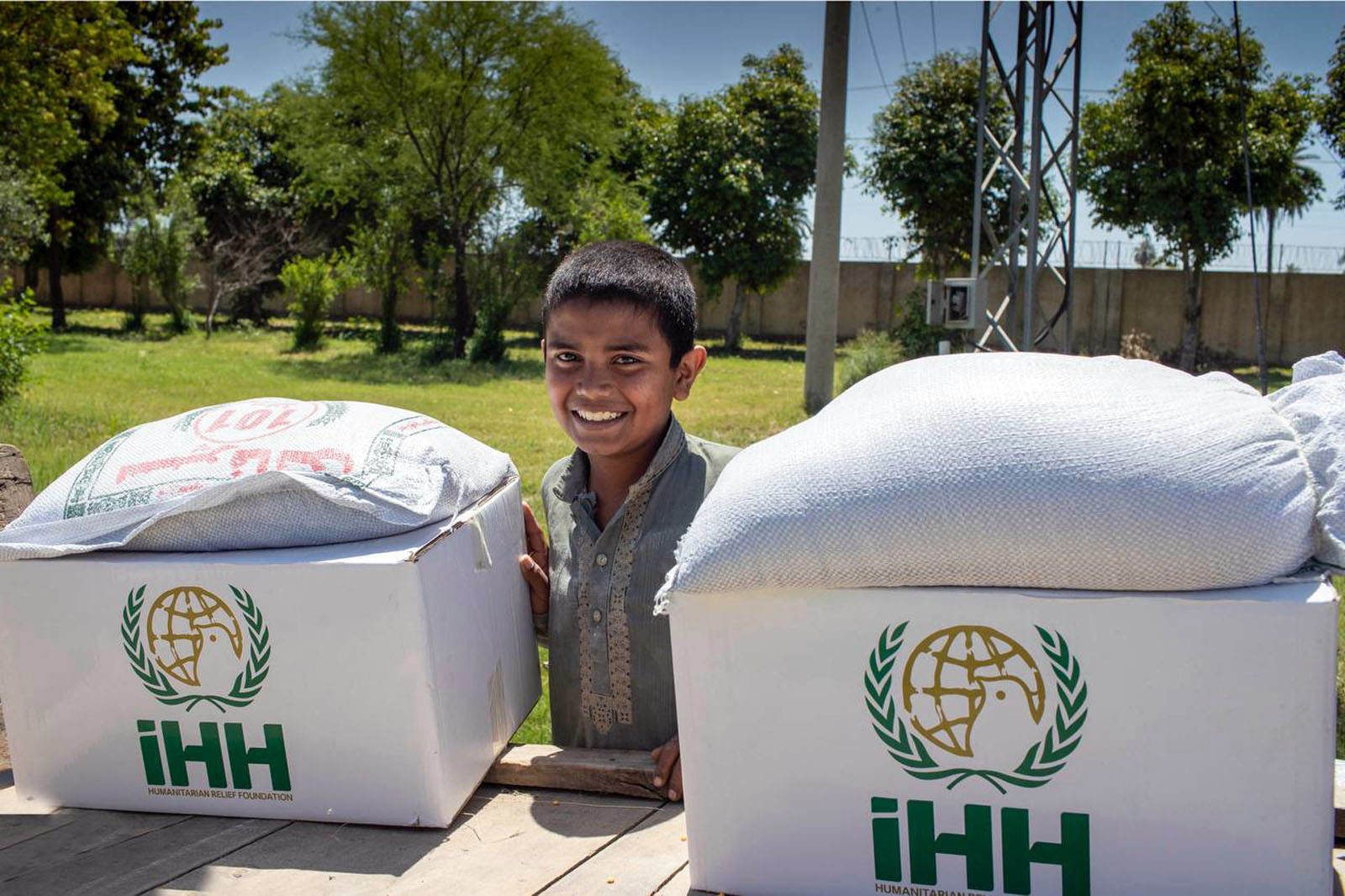 1.500.000 people received food packets
303.288 food packets were distributed both in Turkey and abroad. A total of 1.518.713 people benefitted from the food packets. These food packets consisted of monthly basic food provisions for a family. The local distribution of food packets was carried out by IHH together with the provincial Humanitarian Aid Organizations.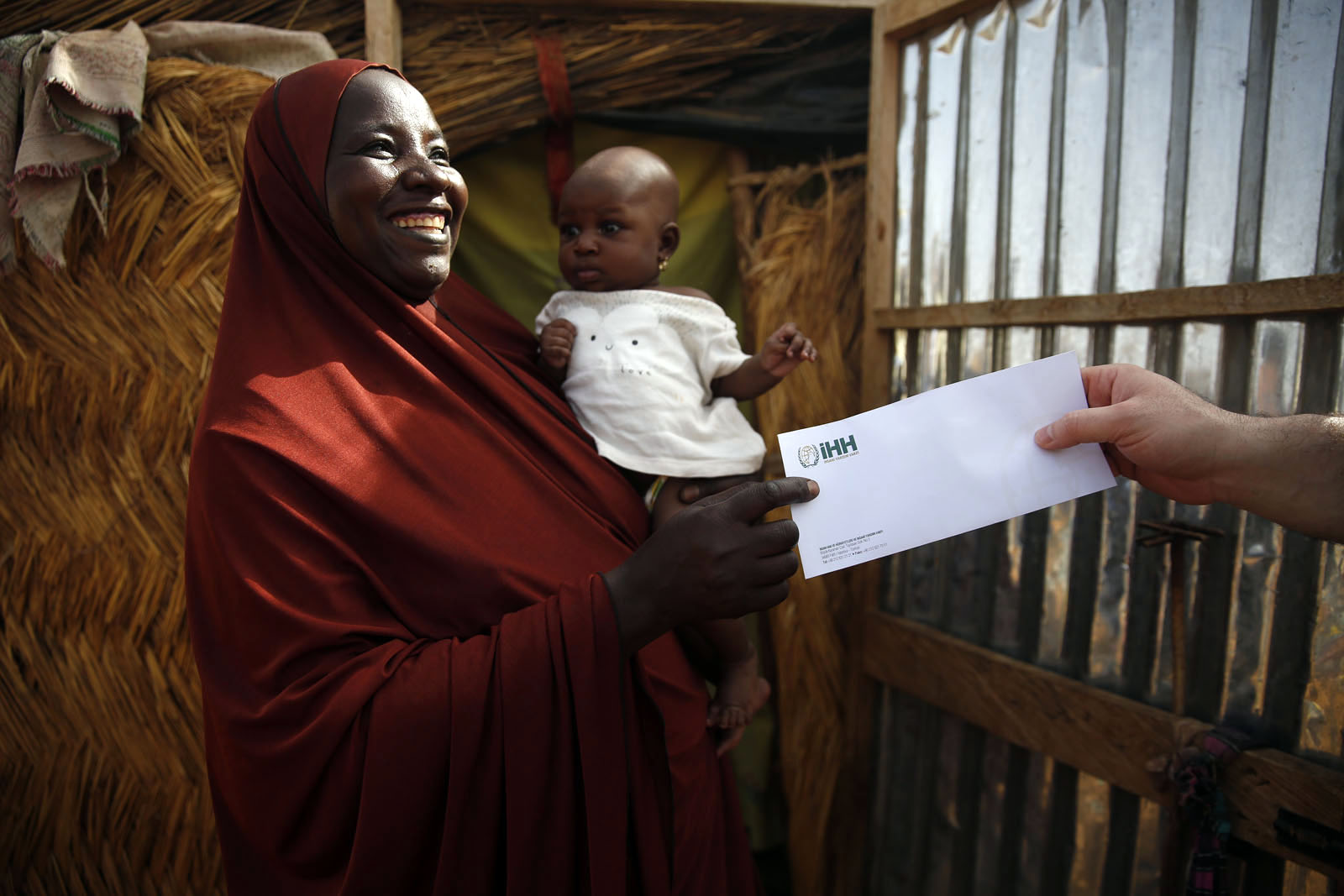 Fitr, Fidya and zakat to 151.673 people
IHH delivered the zakat entrusted to our foundation during the month of Ramadan. 151.673 people benefitted from the fitr, fidya and zakat of our donors.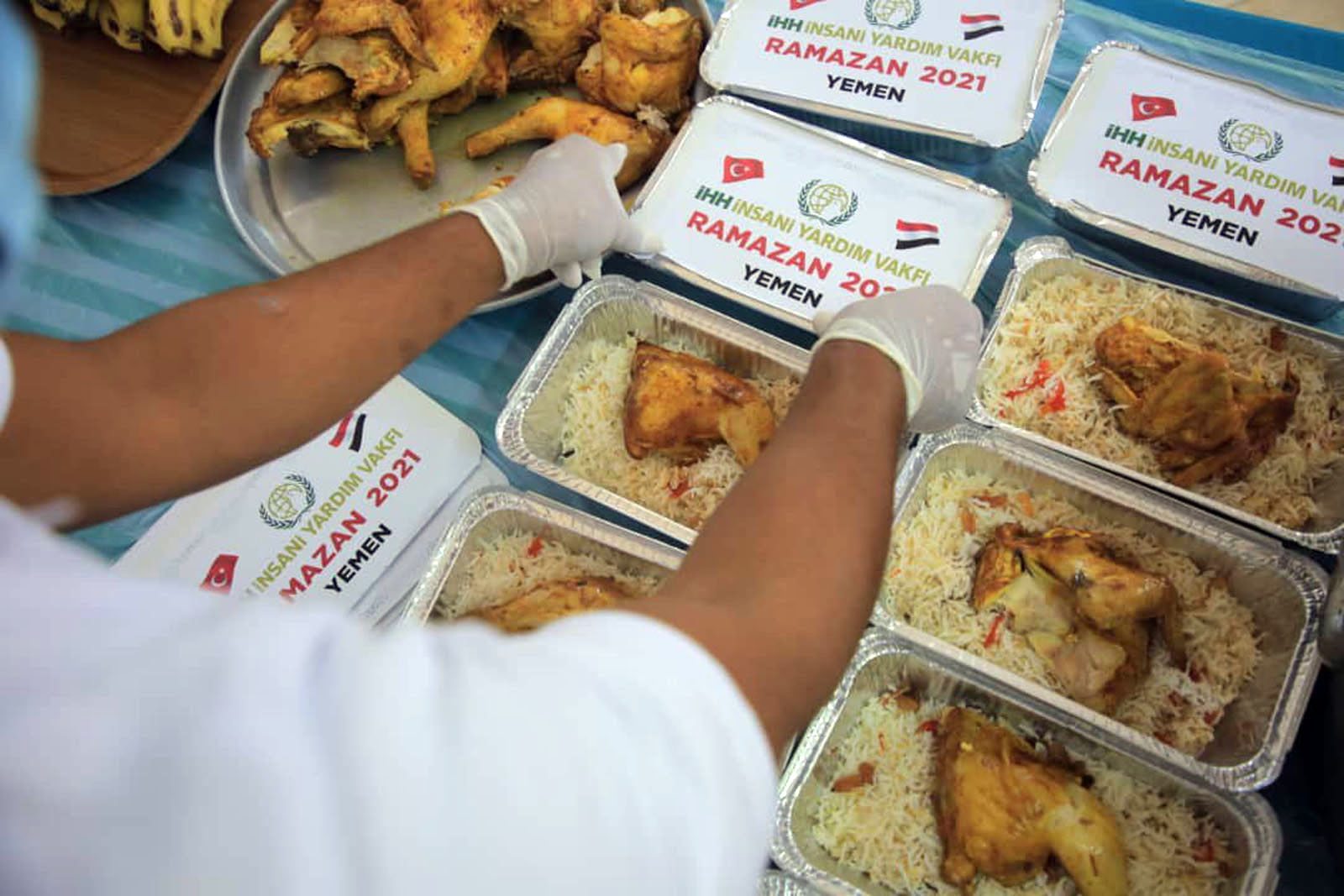 Iftar provisions to 296.234 people
Greater priority was given to regions in crisis including Syria, Yemen, Somalia, Sudan, Bangladesh and Arakan.  Throughout Ramadan, iftar provisions were distributed to 296.234 people. While hot iftar meals were distributed to 413.731 people in Syria, 28.000 snack packets were distributed to the homeless, healthcare workers and security forces in Istanbul.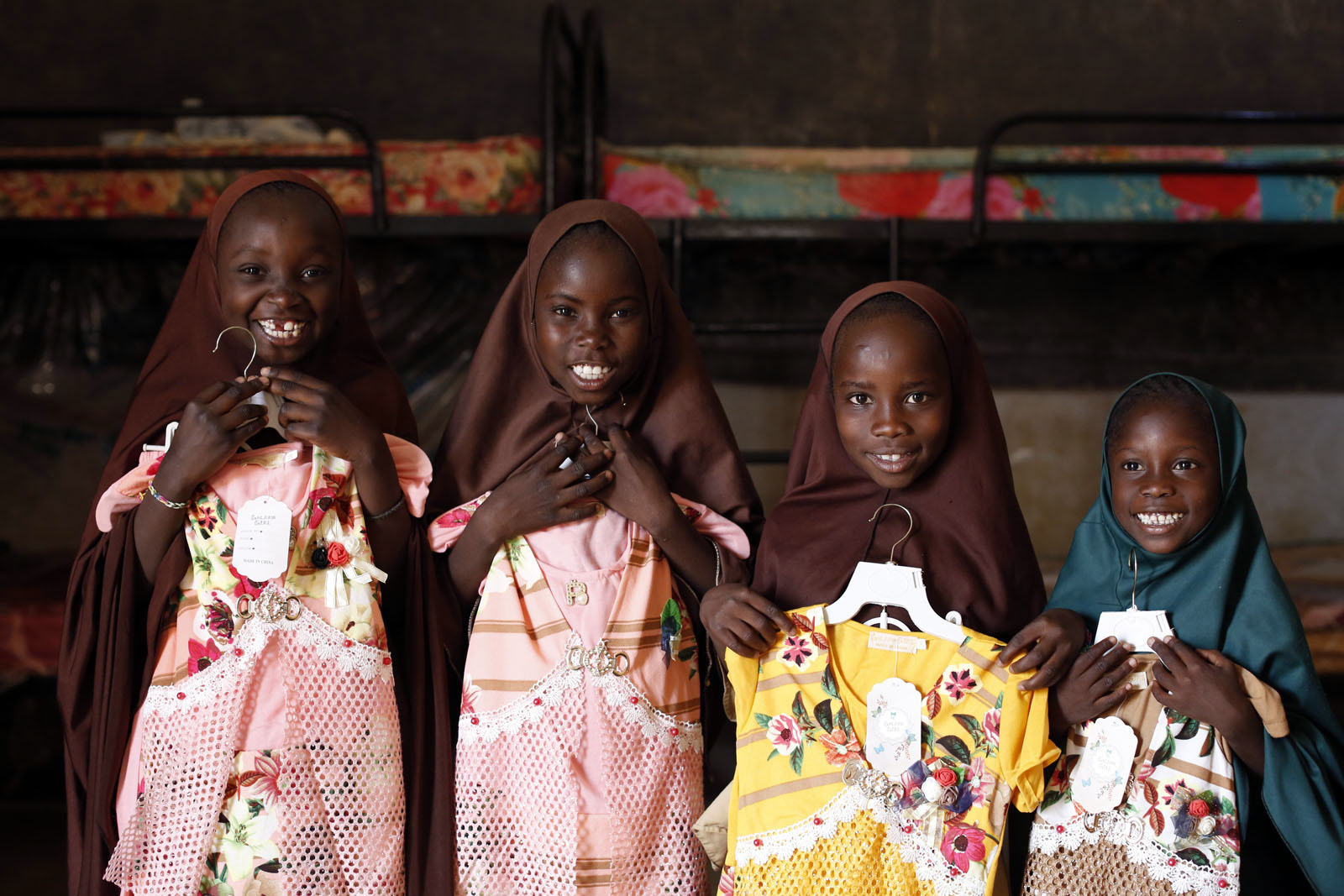 Eid clothing was distributed to 140 orphans
IHH also prepared a surprise for orphans and children in need. Donors have contributed to meet the eid clothing needs of children all around the world. This clothing aid was distributed to 140.209 orphans and needy children both in Turkey and abroad. Iftar and sahur programs were organized for 4.400 orphans in IHH's 43 orphanages in 9 different countries for the 30 days of Ramadan.
Food cards and hygiene packets
Food cards were distributed to 23.165 families in Turkey. 41.767 hygiene packets were delivered to needy families in Syria.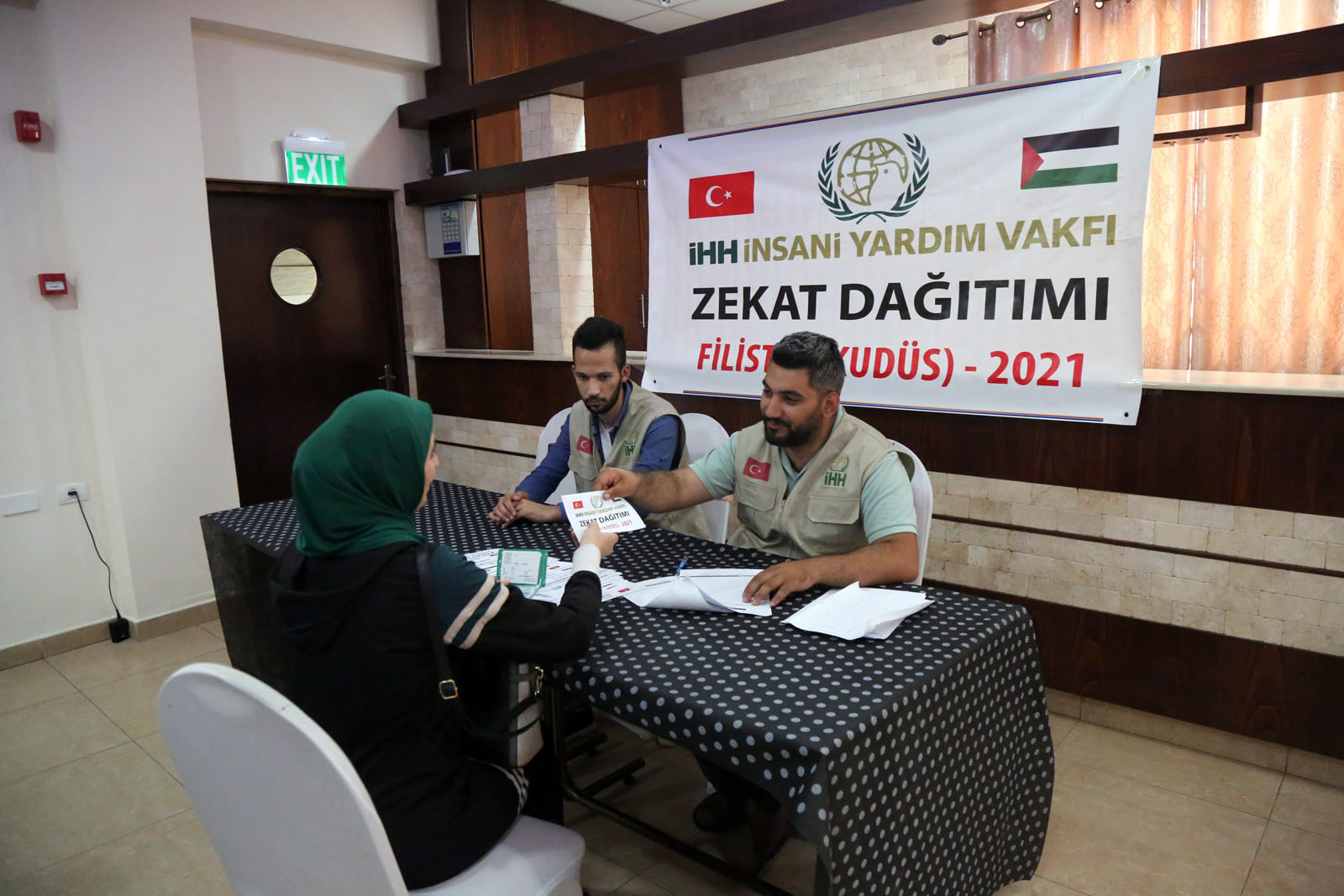 Special aid to Palestine
Under Israeli occupation, the Palestinians are facing great difficulties due to the blockade, embargo and the recent increase in Israeli attacks on the county. A total of 58.045 people benefitted from the aid distributed in Gaza and the West Bank. The following aid programs were carried out for the Palestinians in need:
- 5.180 food packets
- 1.500 shopping coupons
-Iftar meals for 20.020 people.
-Zakat and fitr to 925 families.
Support from IHH to people of Yemen
In Yemen, where a civil conflict has been raging since 2014, relief efforts are still being made by the IHH Humanitarian Relief Foundation. Recently, IHH dispatched a team to the area to provide relief to the nation's needy.
Emergency aid to Afghanistan's earthquake victims
A least 1.000 people lost their lives and 1.500 people were injured in the 5.9 magnitude earthquake that struck the Khost province of Afghanistan. IHH Humanitarian Relief Foundation immediately launched an emergency aid campaign for the region.