20 aid trucks sent to Iraqi refugees
IHH has sent 20 trucks carrying 500 tonnes of food, baby needs and hygiene products to the refugees in Mosul, Kerkuk, Telafer, Turkmen near Tuz Hurmatu, Kurdish and Arab refugees.
IHH, upon ISID taking control of Mosul, have redirected their assistance to the Turkmeni, Kurdish and Arab refugees who have sought refuge in surrounding cities.
Of The Turkmen, Kurdish and Arabic refugees have been assisted by IHH since the first day of fighting and have sought asylum in Erbil, Kerkuk and Dahok.
The IHH teams will distribute 500 tonnes worth of food packages, baby food and hygiene packets from a convoy of 20 trucks.
Five of these trucks were from Istanbul, and 15 from the the Anatolian side of Turkey..
Aid trucks were prepared with the support of various NGOs from different countries.
Partner Organizations
- Al Imdaad Foundation, South Africa
- RAF-Sheikh Thani Bin Abdullah Foundation for Humanitarian Services, Qatar
- Ummah Welfare Foundation, Britain
- Qawafel Human Relief, Kuwait
- Al Eslah Society, Bahrain
- Sheikh Eid Bin Mohammad Al-Thani Charitable Association, Qatar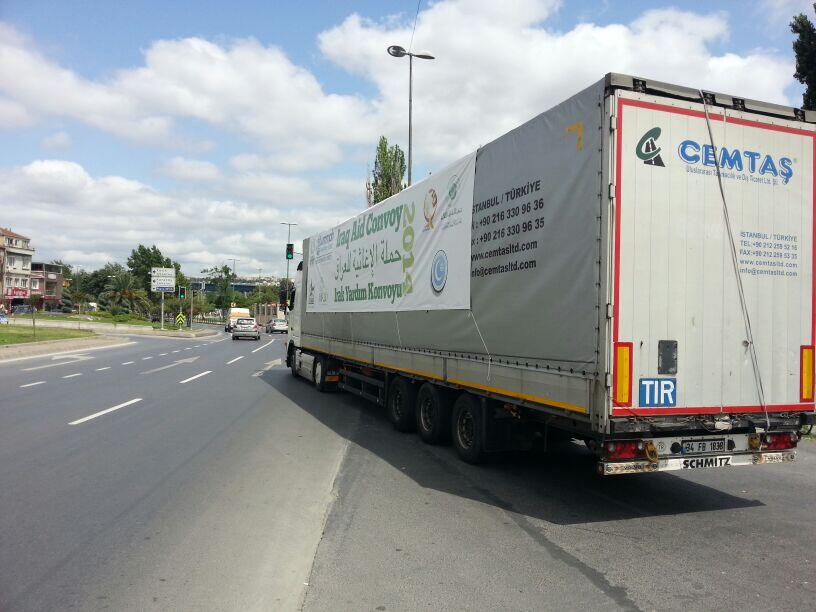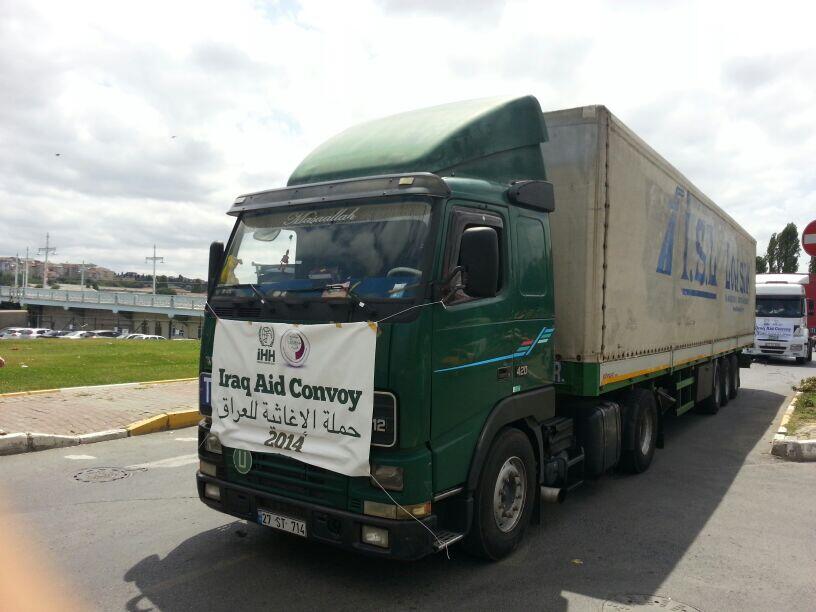 Festival for orphaned children in Azaz
Alanya IHH Humanitarian Aid Association organized a festival for orphaned children living in the camps in the rural area of Azaz, Syria. Attended by 1.300 orphans, the festival was filled with games, rides, snacks and beverages.