3 million Syrian children deprived of their rights
According to the data collected at Hatay's IHH Syrian studies office, 3 million Syrian children were deprived from their rights on "World Children's Day" celebrated on the 20th of November.
According to the data collected at IHH's Syria desk, 3 million Syrian children were deprived of their rights on Universal Children's Day celebrated on the 20th of November.
Children are fighting for their lives in Syria, where war and poverty prevails.
Over the last 4 years, IHH has been protecting the war stricken Syrian children and have been carrying out many projects in order to keep them alive. According to the statistics found by IHH's Syria desk, 5,000 children have been left orphaned due to war. 3 million Syrian children and their families have been forced to leave their homes and have no choice but to seek refuge in camp sites.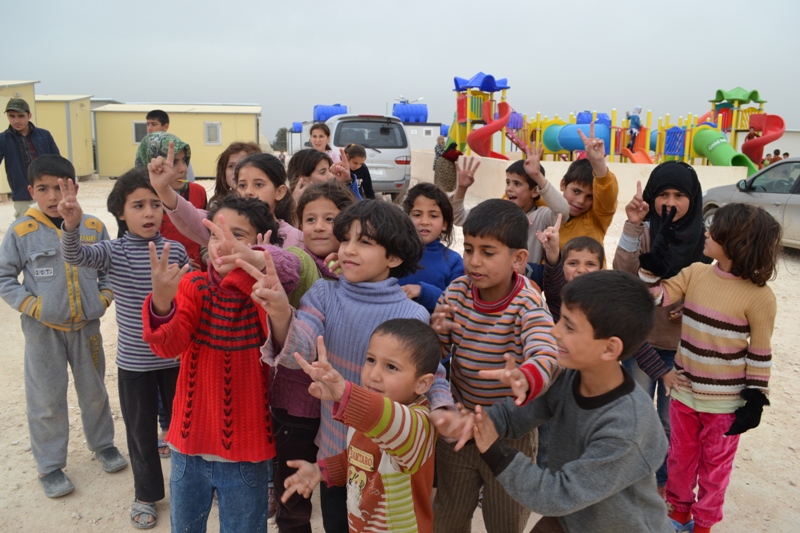 "War, is stealing their future"
Burak Karacaoglu, IHH Syria office media consultant stated that; due to Syria's continuing civil war, children have had all their rights taken away from them. This includes their right to stay alive.
Karacaoglu also added that many children have lost their lives or became injured and disabled in the Syrian cross fire. "Attacks are continuing in Syria's Aleppo, Damascus, Homs, Hama and Idlib region. Children who have been exposed to the attacks are also suffering psychologically. Some children are not only deprived from many of their rights such as education, health and shelter, they are also suffering from great sadness due to losing their parents. The war is stealing their future away from them. 15 billion children have lost their lives in the civil war."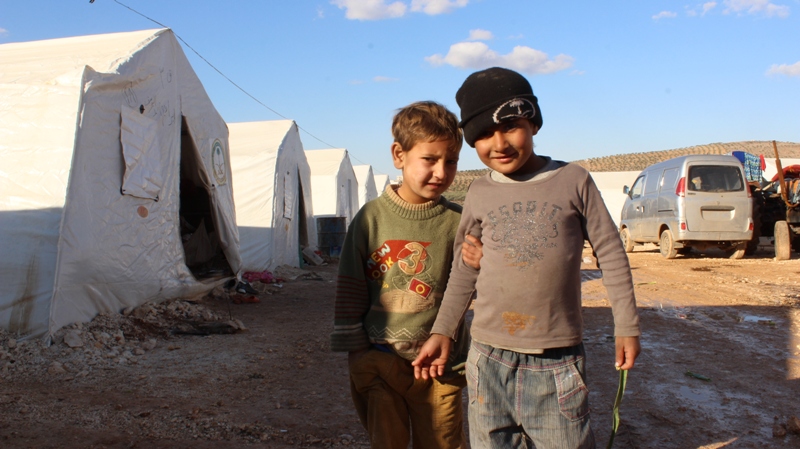 IHH Humanitarian Relief Foundation's Reyhanli and Kilis logistics centres are trying support the Syrian children. Within this scope, they are building educational camps and counselling houses in Syria.
Shoe aid for Syrian children
On the other hand, a group of tradesmen from Hatay have donated 363 pairs of shoes to the children who are studying in Hatay's Yayladagi region.
Shoes which were donated by tradesmen in Hatay were delivered via Syrian Turkmen Assembly to the school which was built by IHH Humanitarian Relief Foundation and Syrian Turkish Association.
The shoes were distributed to the students by Muhiddin Silo president of the Syrian Turkmen Assembly's Yayladagı Branch and school administrators.
Izzet Sohta, Secretary General of the Syrian Turkmen Assembly's Yayladagı Branch stated that some philanthropists in Antakya; have donated 363 pair of shoes which were given to them by shoe tradesmen.
Sohta said that the shoes which were suitable for both males and females of all ages. "The children were in need of winter shoes. This donation was made just in time. May Allah bless all the donators."
Aid for flood-affected families in Sudan
Sudan's last week's flood is still impacting the country. The floods, which claimed 99 lives and wounded 94 others also destroyed houses, workplaces, and acres of farmland. After the floods, IHH Humanitarian Relief Foundation launches its relief efforts for the victims there.
IHH Takes Action for Pakistan
The flood occurred the day before due to heavy rains in Pakistan. The flood resulted in the deaths of 1061 people and injured 1575 others. Right after the flood, the IHH Humanitarian Relief Foundation launched an emergency relief effort for the country.
IHH delivers aid to Gaza
In the attacks carried out by the occupying Israel against Gaza, 44 people, including 14 children, were martyred and 360 people were injured. The IHH Humanitarian Relief Foundation, which took action immediately in the aftermath of the attacks, launched emergency relief efforts for the people of Gaza.