Orphans From Aleppo Will Now Live in Jarablus
With the help of IHH, 41 of the 47 orphans that caught the attention of the world after asking for help while they were stuck in their orphanage during the Aleppo siege, have moved from Idlib to Azez.
The world knew of the orphans after their call for help. Turkey responded to the call and lend a helping hand. Following the evacuations from Aleppo, 41 orphans were settled at the temporary refugee centre that was established by IHH in Idlib. The orphans, whose needs were covered by IHH, were sent to Azez with the guidance of Turkey, IHH and AFAD teams. The orphans who are now staying at the temporary refugee centre will later go to Jarablus.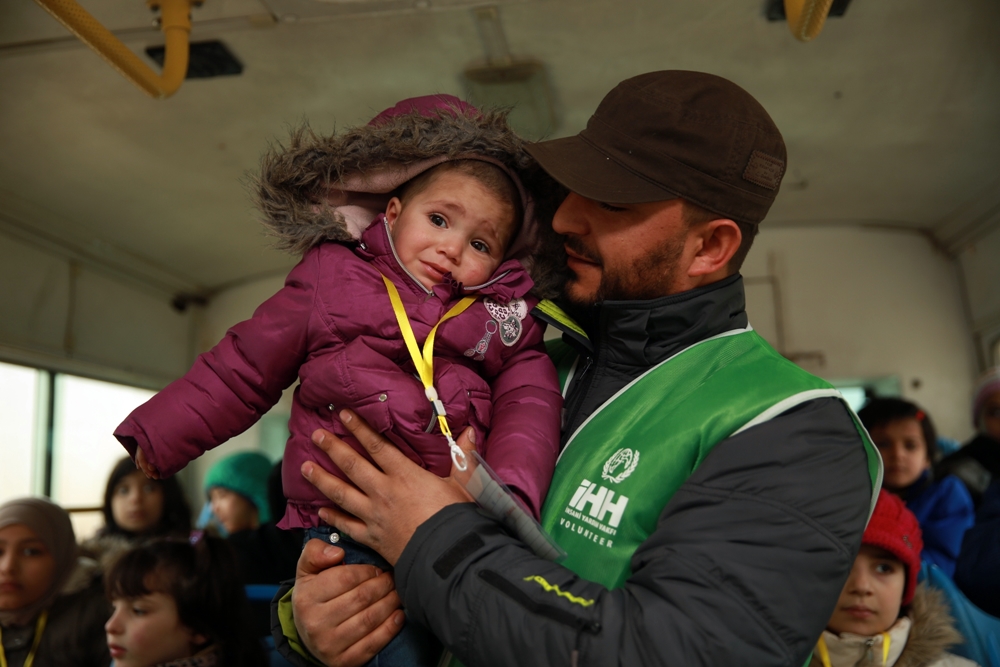 Gratitude to the Turkish Nation and IHH
Ten-year-old Yasmin, one of the orphans, said that "Life was very difficult while we were there, the planes attacked every day and targeted nearby places, we were very scared, we couldn't go outside and play, we only ate one meal a day."
Yasmin, also thanked the people of Turkey and IHH for helping them and saving them from the bombs.
Most of the orphans who do not have both parents will continue their lives in Jarablus with their accompanying companions. The other six orphans will live with their relatives in Idlib.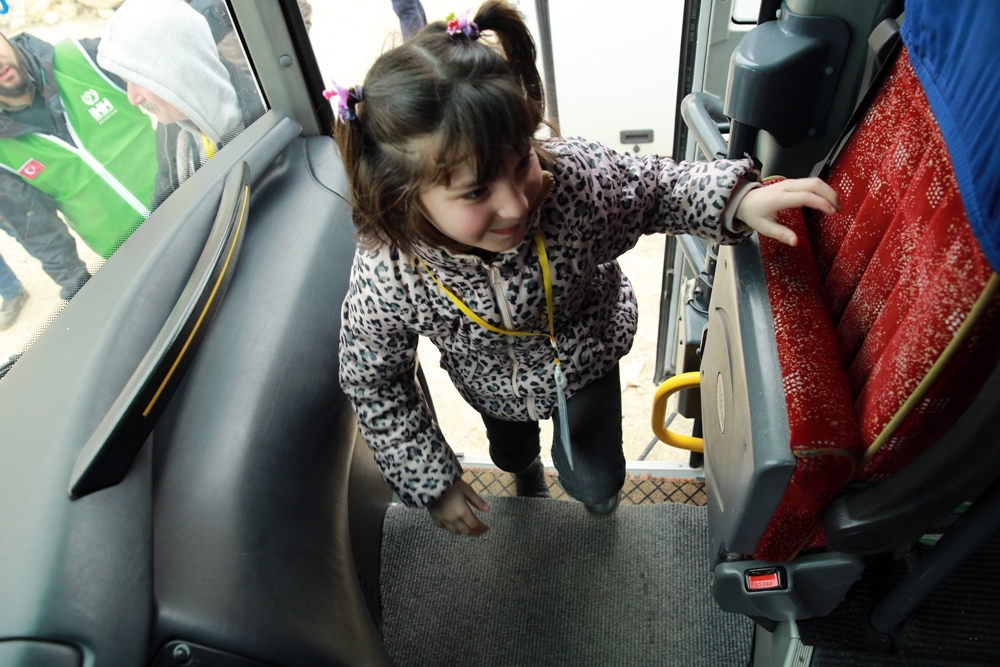 Flour distribution to 38 thousand 601 families in Somalia
IHH Humanitarian Relief Foundation has been carrying its aid efforts in Somalia, and our effort intensified following the severe drought that has hit the country since 2020, causing millions facing difficulties in accessing clean water and food.
Mobile soup kitchen from Turkey to Ukraine
The mobile soup kitchen dispatched by the IHH Humanitarian Relief Foundation to Ukraine, which is under Russian bombardment, departed from Istanbul. The soup kitchen was intended to provide food to 30,000 people each day. In addition, three truckloads of humanitarian supplies provided to Ukraine by the IHH in recent weeks have been delivered to war victims.
IHH helped 700,000 Syrians in 2022.
In 2022, IHH Humanitarian Relief Foundation delivered 2,043 truckloads of humanitarian relief supply to war-affected Syrian residents living in the country's IDP camps and settlements in various locations.