46th aid truck from Sakarya to Syria
With funds raised from the Outcry documentary viewed in Sakarya, an aid truck has departed for Syria from Sakarya.
In conjuction with Ilim and Hikmet Waqf, Ozgur-Der Sakarya Branch, and funds raised from joint production between IHH and Outcry Documentary, an aid truck has been prepared for Syria.
The 46th aid truck that will leave Sakarya to Syria departed with an official ceremony, officiated by the Ozgur-Der Sakarya Branch manager M.Baki Kiziltepe, who in his speech highlighted the plight of the Syrians in his speech. The truck then departed after a prayer by the Ilim and Hikmet Waqf committee member Abdullah Ozdemir.
At the end of the programme, they reiterated their continuous support for food and aid whenever required.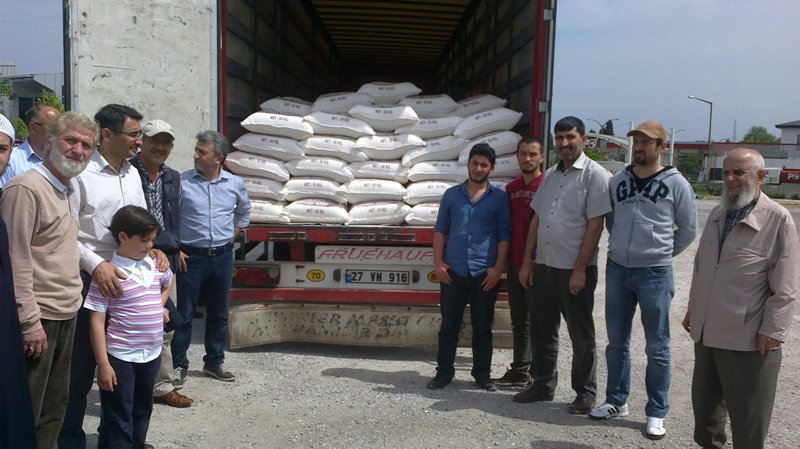 IHH supplied aid to 80.000 people in Gaza
The İHH Humanitarian Relief Foundation has been continuing its aid efforts in Gaza, where the humanitarian crisis is growing due to the massacres committed by the occupying Israeli forces. Since October 7th, the foundation has provided support to tens of thousands of people in areas such as food, blankets, and medical supplies.
Emergency Aid for Sudan
IHH Humanitarian Relief Foundation has organized a shipment of aid supplies consisting of 15 containers to Sudan, where an internal turmoil has been occurring since April 15. This comprehensive relief effort, considered the largest aid initiative sent to the country since the onset of the crisis, aims to help approximately 200,000 Sudanese people.