46th aid truck from Sakarya to Syria
With funds raised from the Outcry documentary viewed in Sakarya, an aid truck has departed for Syria from Sakarya.
In conjuction with Ilim and Hikmet Waqf, Ozgur-Der Sakarya Branch, and funds raised from joint production between IHH and Outcry Documentary, an aid truck has been prepared for Syria.
The 46th aid truck that will leave Sakarya to Syria departed with an official ceremony, officiated by the Ozgur-Der Sakarya Branch manager M.Baki Kiziltepe, who in his speech highlighted the plight of the Syrians in his speech. The truck then departed after a prayer by the Ilim and Hikmet Waqf committee member Abdullah Ozdemir.
At the end of the programme, they reiterated their continuous support for food and aid whenever required.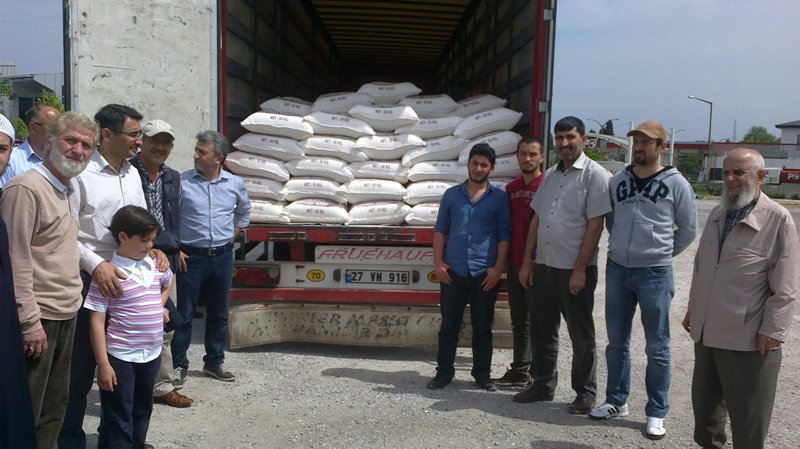 Aid to help West Darfur conflict
95.000 people were forced to migrate to other regions and 213 people lost their lives due to the conflict between tribes in Sudan's West Darfur. IHH Humanitarian Relief Foundation launched emergency aid projects for the people affected by the conflict and became Internally Displaced People.
Medical aid for Afghanistan
IHH sent 4 trucks of medical aid to Afghanistan. This medication will be distributed to hospitals in the cities of Kabul, Herat, Mazar-i-Sharif and Kandahar.