500 beautiful orphans in Ethiopia!
One of the stops of the IHH Humanitarian Relief Foundation as part of its "Orphan Days" was Ethiopia. An IHH team lived through unforgettable days with the orphans of the country for three days. The I
Africa, Ethiopia
25.03.2011
A seven-member IHH team from İstanbul and Bursa that travelled to the lands of Abyssinia had a promising program with 500 orphans who are included in the IHH's permanent orphan program. Activities were held with the orphans who are aged between 3 and 12 in Langano, Bale and Robe areas of the country where orphans were provided with stationery materials, clothing as well as medical screenings. The IHH team also organized picnics for the orphans.
The orphans who won the hearts of the Turkish visitors with their cuteness and innocence were like the harbingers of the fertile days in the future. The beginning of the program which was found very beautiful by the officials of the IHH's partner in the region CDA was like the summary of the entire program. The moment when Ömer and Elif Peker, a coup from Bursa, met with 10-year-old Musa Kedr whom they have been supporting for years made everyone burst into tears.
Following a picnic held nearby the Lake Langano, the orphans played football and basketball. The children enjoyed themselves as they played many games together. On the second day of the program, members of the IHH team gathered with the orphans at the Dinsho National Park. Following a picnic here, the orphans had the opportunity to see the animals at the park. An 11-year-old orphan named Fehmi shed tears in order not to leave the brothers and sisters coming from Turkey, he even got off the bus and hugged the IHH members again as they were about to leave. These moments were the clear indications of his longing for compassion.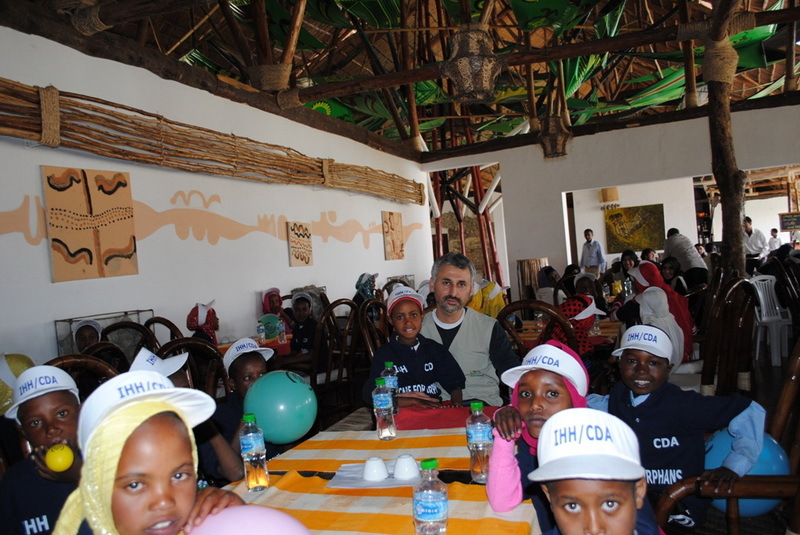 On the third day of the program in Robe, medical screenings were offered to orphans as well as stationery supplies. The orphans were offered medical screenings at the Robe State Hospital. The ones who suffer from illnesses were given medicines. The IHH's Orphan Days' Ethiopia leg ended with the smiling faces of the orphans as well as with the prayers and thanks of confident mothers who know that there are people thinking about them although they are far away. The orphans in Ethiopia would like to see their families coming from Turkey back in Ethiopia.
IHH plans to reach out to 2.5 million people in Ramadan
After 30 years of Ramadan projects in different geographies of the world, IHH Humanitarian Relief Foundation is planning aid activities in 57 countries including Turkey this year, with the slogan "Continue the Spirit of Ramadan." IHH plans to deliver the donors' zakat, sadaqah, fitra and donations to almost 2.5 million people in regions suffering from war, occupation and natural disasters.