Aid Delivered to 550,000 People in Yemen
IHH Humanitarian Relief Foundation has distributed food, 'udhiyah meat, water and healthcare aid to 551,300 people in Yemen during the year 2016
The economic and social structure is a wreck due to current conflict and political instability in Yemen. Government has been unable to deliver service to the people for quite some time now. Therefore IHH Humanitarian Relief Foundation carried out aid operations in Yemen, which faces a serious humanitarian crisis due to the ongoing conflict.
In this regard IHH has reached out to 551,300 people in total through the distribution of 20,000 food hampers including baby formulas, of 150 tons of flour, 1,300 shares of udhiyah meat, of water supplies to 300,000 residents.  
This month IHH will reach to another five thousand people to delivery emergency food hampers. The foundation will moreover set up medical clinics in certain areas, which shall be identified accordingly, to deliver healthcare service to the residents.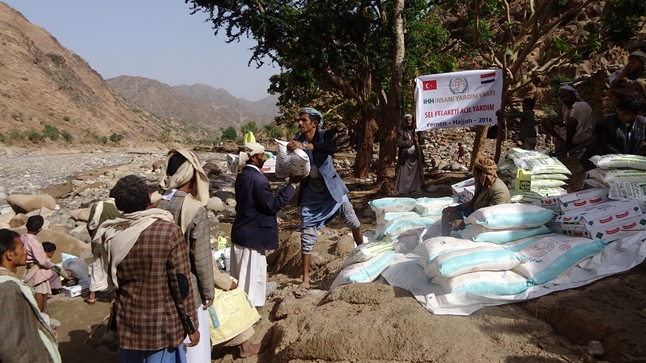 Humanitarian Crisis in Yemen Continues
Minimum 6,500 civilians have been killed while 0ver 32,000 civilians have been injured in Yemen. Eight people in every ten people need humanitarian aid in the country.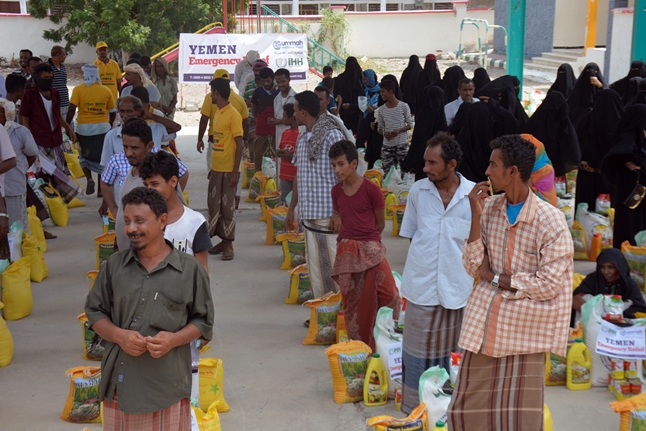 Flour distribution to 38 thousand 601 families in Somalia
IHH Humanitarian Relief Foundation has been carrying its aid efforts in Somalia, and our effort intensified following the severe drought that has hit the country since 2020, causing millions facing difficulties in accessing clean water and food.
Mobile soup kitchen from Turkey to Ukraine
The mobile soup kitchen dispatched by the IHH Humanitarian Relief Foundation to Ukraine, which is under Russian bombardment, departed from Istanbul. The soup kitchen was intended to provide food to 30,000 people each day. In addition, three truckloads of humanitarian supplies provided to Ukraine by the IHH in recent weeks have been delivered to war victims.
IHH helped 700,000 Syrians in 2022.
In 2022, IHH Humanitarian Relief Foundation delivered 2,043 truckloads of humanitarian relief supply to war-affected Syrian residents living in the country's IDP camps and settlements in various locations.