IHH Remembers Sudan on Eid al Adha
As part of the 2021 qurban operations, IHH Humanitarian Relief Foundation delivered our donors' qurban to 65.000 deprived people in Sudan.
With 29 years of experience, IHH delivered 62.062 qurban shares donated this eid to almost 2.5 million people in need in 65 countries including Turkey. IHH also distributed eid clothing to 61.836 orphans. A total of 2.482.480 thousand people benefitted from our qurban aid.
One of the countries where IHH delivered the blessings of Eid al-Adha was Sudan. On the occasion, IHH distributed qurban meat to 13.000 deprived families in the country. 65.000 people benefitted from the 650 sacrificed cattle. This aid was delivered to deprived families in the capital Khartoum, Darfur, Kassala, Al-Gadarif, White Nile and South Kordofan. The qurban meat was distributed to those including orphans, the disabled and widows.  
Orphans were not forgotten
IHH teams also remembered the orphans and distributed eid clothing to 400 children in the country.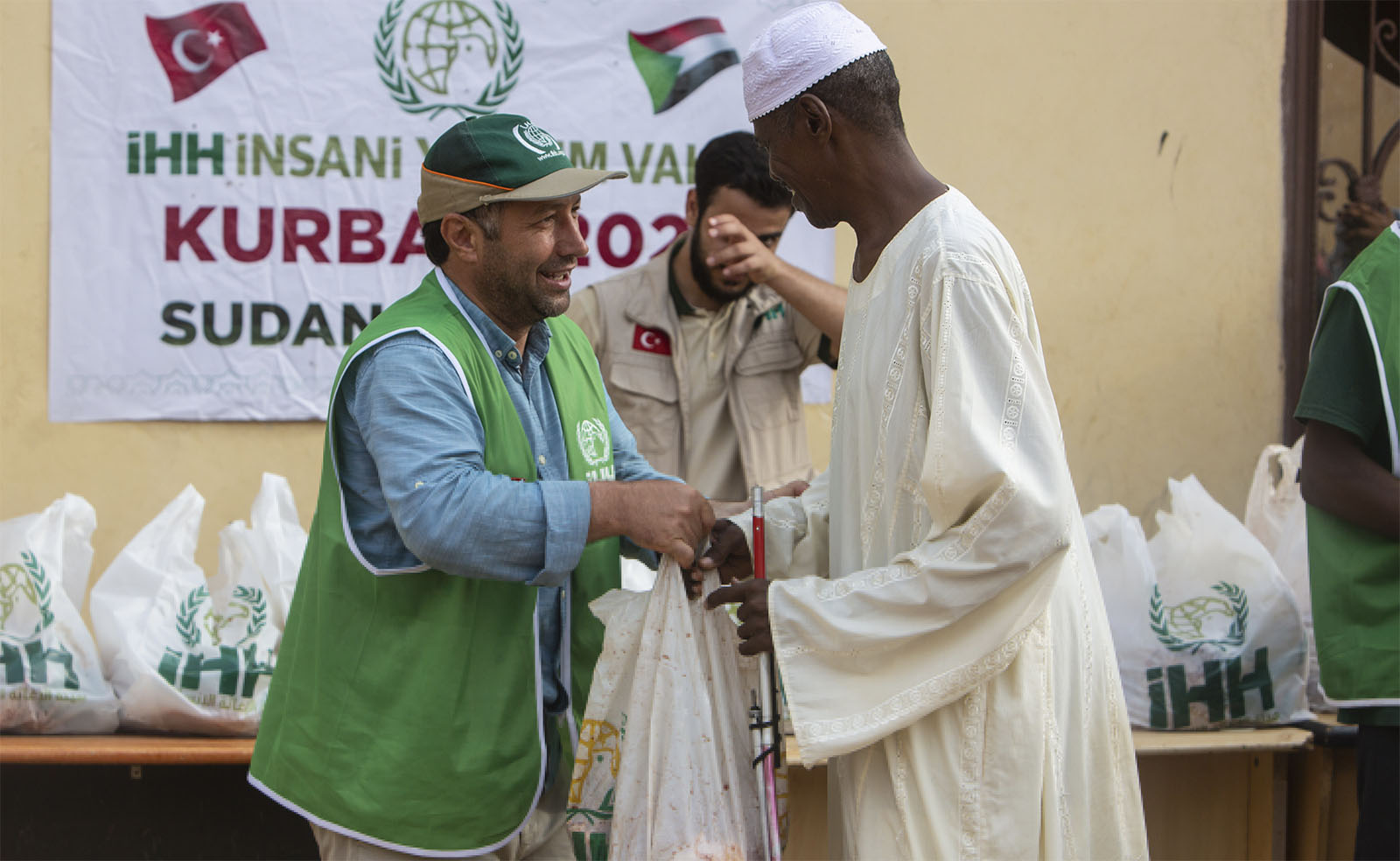 Our qurban operations have been completed
With the support of our donors, IHH has completed the qurban operations with the slogan "Remember Them on Eid al-Adha."
The last terminal of "An Armful of Goodness"
IHH Humanitarian Relief Foundation continues to commemorate the 11th annual Orphan Solidarity Days (OSD) project with the theme "An Armful of Goodness". Many studies have been carried out for orphans and their families in Kenya, one of the countries where the initiative is executed.
54,000 loaves of bread for camps in Syria per day
Through a partnership between the IHH and the İnsan Charity Foundation, and with financial support from The United Nations Office for the Coordination of Humanitarian Affairs (OCHA), 54,000 loaves of bread are supplied daily to civilians living in camps in the countryside of Idlib province in northern Syria
4 permanent works in Sierra Leone
In West Africa's Sierra Leone, IHH inaugurated four distinct buildings including orphanages, universities and mosques. The newly inaugurated permanent works are vital to the country's future.
Mosque-Masjid, Orphan
17.11.2022