719 trucks of aid for Syria in 3 months
In 3 months, IHH's "Winter is Coming, Don't Leave Them Alone" campaign has sent 719 trucks of aid to war victims in north Syria.
The "Winter is Coming, Don't Leave Them Alone" campaign launched by IHH Humanitarian Relief Foundation on 1 November 2021 to help the civilian war victims that are facing great difficulties due to the severe snow, rain and cold winter conditions is continuing.
Supplies of basic needs were sent
Thanks to the donations from Turkey and other countries, 719 trucks of aid were sent to Syria between 1 November 2021 and 31 January 2022.
IHH Syrian Operations Media Representative Selim Tosun said that they have been continuing to support families victimized by the war throughout winter.
Explaining that the campaign attracted wide interest, Tosun continued, "Numerous trucks have reached the region since the campaign began on 1 November. We sent the trucks to Syria from the Öncüpınar and Cilvegözü borders. These trucks mainly consisted of basic needs including coal, blankets, sponge mattresses, food supplies, stoves, hygiene products. Owing to these aid supplies, to an extent, families were able to keep warm in winter."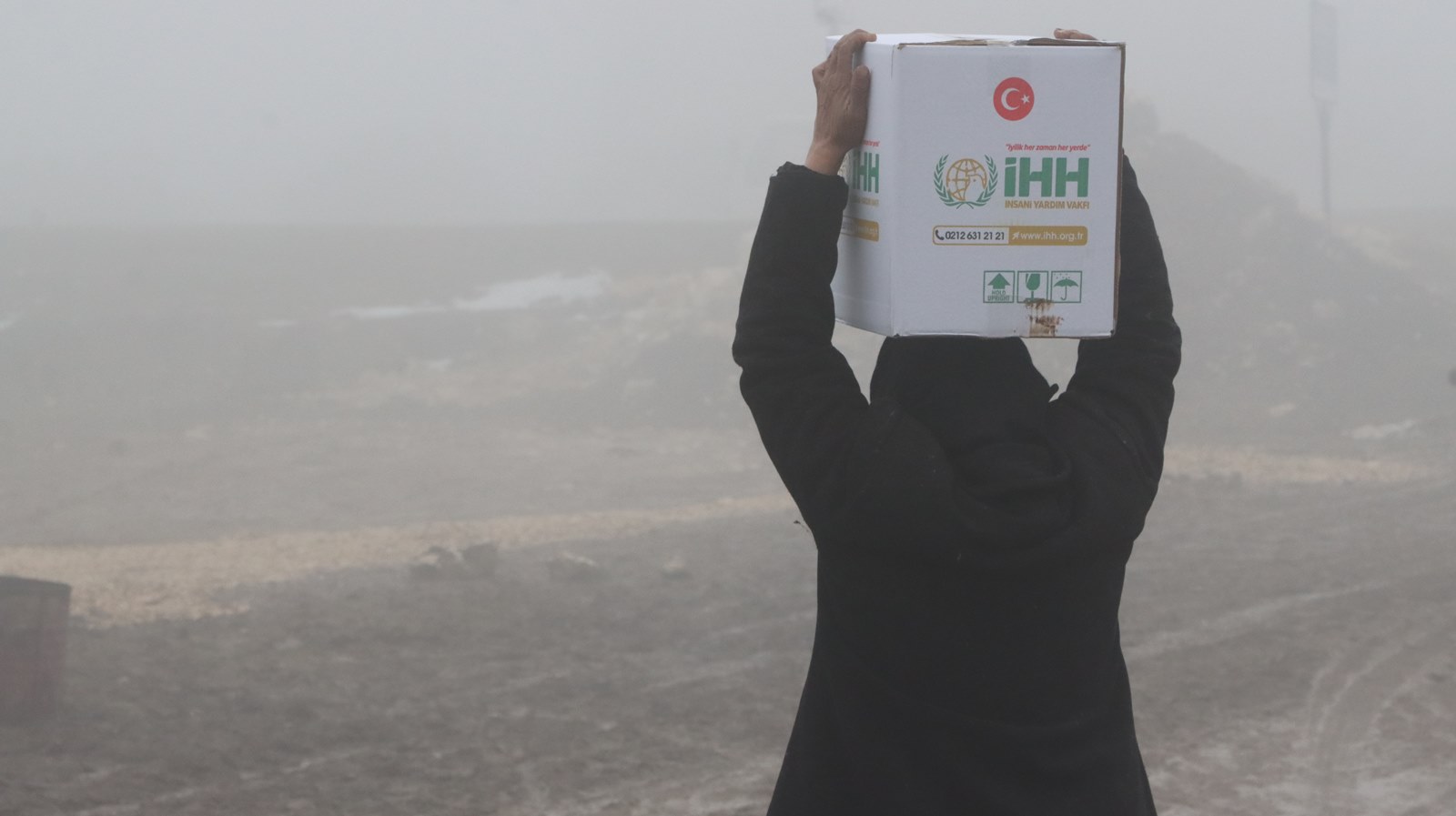 Our aid campaign is continuing
Tosun added "In the coming days, we will continue to send winter aid supplies and aid trucks to Syria. Our donors can support this caravan of kindness and donate 10 TL by sending an SMS texting 'WINTER' to 3072. Similarly, they can also donate to our winter campaign online via our website ihh.org.tr or via our bank account numbers."   
Flour distribution to 38 thousand 601 families in Somalia
IHH Humanitarian Relief Foundation has been carrying its aid efforts in Somalia, and our effort intensified following the severe drought that has hit the country since 2020, causing millions facing difficulties in accessing clean water and food.
Mobile soup kitchen from Turkey to Ukraine
The mobile soup kitchen dispatched by the IHH Humanitarian Relief Foundation to Ukraine, which is under Russian bombardment, departed from Istanbul. The soup kitchen was intended to provide food to 30,000 people each day. In addition, three truckloads of humanitarian supplies provided to Ukraine by the IHH in recent weeks have been delivered to war victims.