719 trucks of aid for Syria in 3 months
In 3 months, IHH's "Winter is Coming, Don't Leave Them Alone" campaign has sent 719 trucks of aid to war victims in north Syria.
The "Winter is Coming, Don't Leave Them Alone" campaign launched by IHH Humanitarian Relief Foundation on 1 November 2021 to help the civilian war victims that are facing great difficulties due to the severe snow, rain and cold winter conditions is continuing.
Supplies of basic needs were sent
Thanks to the donations from Turkey and other countries, 719 trucks of aid were sent to Syria between 1 November 2021 and 31 January 2022.
IHH Syrian Operations Media Representative Selim Tosun said that they have been continuing to support families victimized by the war throughout winter.
Explaining that the campaign attracted wide interest, Tosun continued, "Numerous trucks have reached the region since the campaign began on 1 November. We sent the trucks to Syria from the Öncüpınar and Cilvegözü borders. These trucks mainly consisted of basic needs including coal, blankets, sponge mattresses, food supplies, stoves, hygiene products. Owing to these aid supplies, to an extent, families were able to keep warm in winter."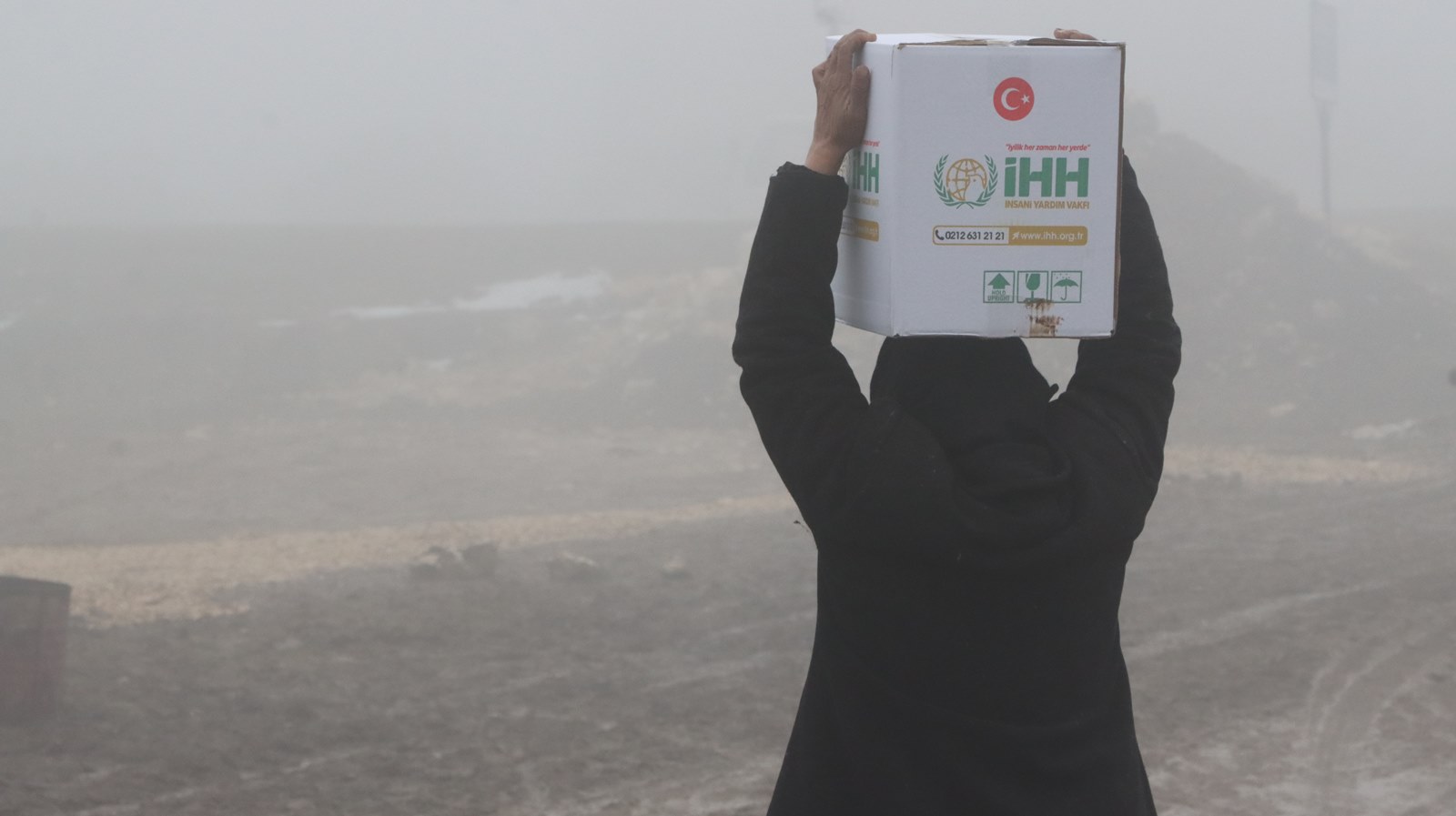 Our aid campaign is continuing
Tosun added "In the coming days, we will continue to send winter aid supplies and aid trucks to Syria. Our donors can support this caravan of kindness and donate 10 TL by sending an SMS texting 'WINTER' to 3072. Similarly, they can also donate to our winter campaign online via our website ihh.org.tr or via our bank account numbers."   
The last terminal of "An Armful of Goodness"
IHH Humanitarian Relief Foundation continues to commemorate the 11th annual Orphan Solidarity Days (OSD) project with the theme "An Armful of Goodness". Many studies have been carried out for orphans and their families in Kenya, one of the countries where the initiative is executed.
54,000 loaves of bread for camps in Syria per day
Through a partnership between the IHH and the İnsan Charity Foundation, and with financial support from The United Nations Office for the Coordination of Humanitarian Affairs (OCHA), 54,000 loaves of bread are supplied daily to civilians living in camps in the countryside of Idlib province in northern Syria
4 permanent works in Sierra Leone
In West Africa's Sierra Leone, IHH inaugurated four distinct buildings including orphanages, universities and mosques. The newly inaugurated permanent works are vital to the country's future.
Mosque-Masjid, Orphan
17.11.2022