A small Turkish town sends 2 trucks of aid to Syria
The locals of Kelkit, a small town in eastern Turkey, Gümüşhane collected 2 truck-load of aid materials and it already hit the road to deliver its freight to Syrians in need.
IHH volunteers in Gümüşhane's Kelkit launched a campaign bearing the same name with its goal: "Let's Have Kelkit Send Aid-Truck to Syria" in conjunction with IHH's "For the Vicinity Rights" campaign.
With the support of counties and villages of Kelkit town the campaign managed to collect 2 truck-load of humanitarian aid for Syria. The trucks loaded with aid materials collected by Kelkit locals set off for Syria.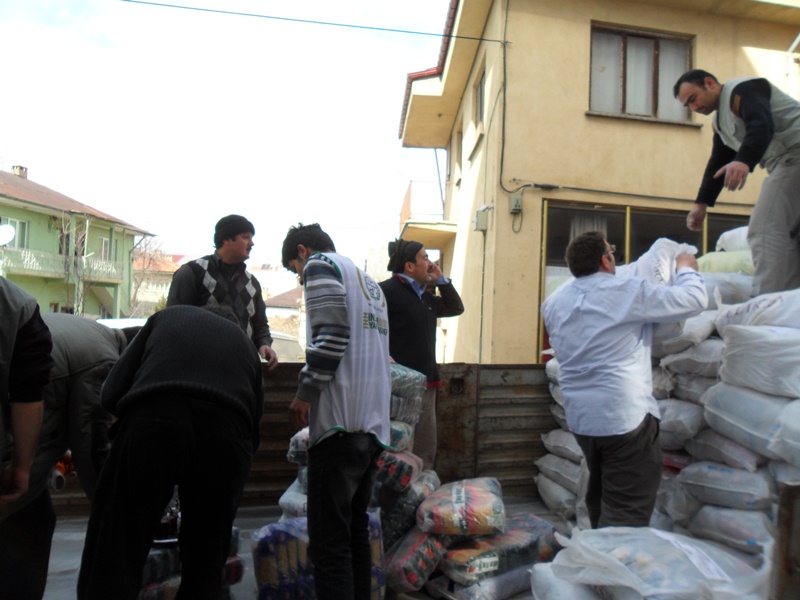 IHH volunteer who is involved in the campaign said:
"We are extremely happy and moved by the efforts of Kelkit people. Our people are far from being well-off and they struggle daily to make the ends meet yet they tried their best to contribute to the humanitarian efforts for Syria and acted in a noble way for our neighbouring country Syria. I would like to extend our thanks to each member of our community and wish all the best to IHH which paved the way of humanitarian relief work for that matter. Thanks very much to all NGOs, institutes and bodies that gave support and got involved in the relief work."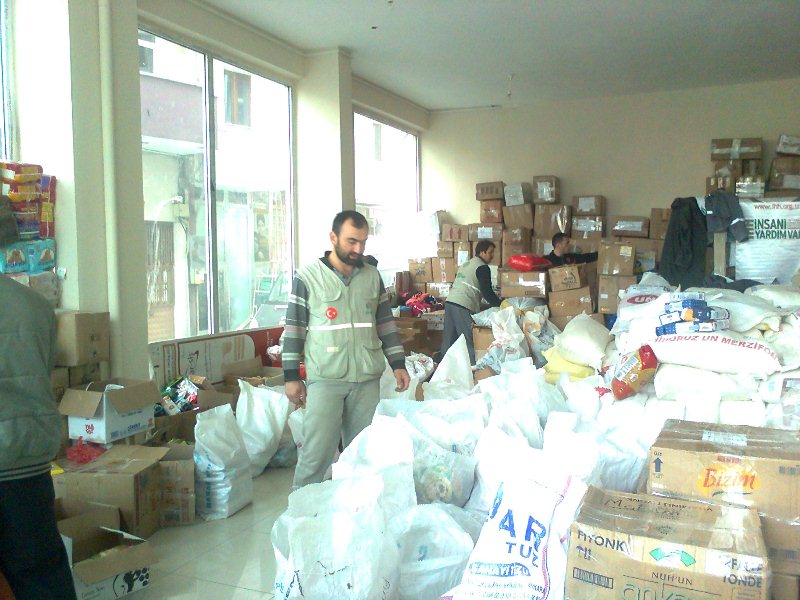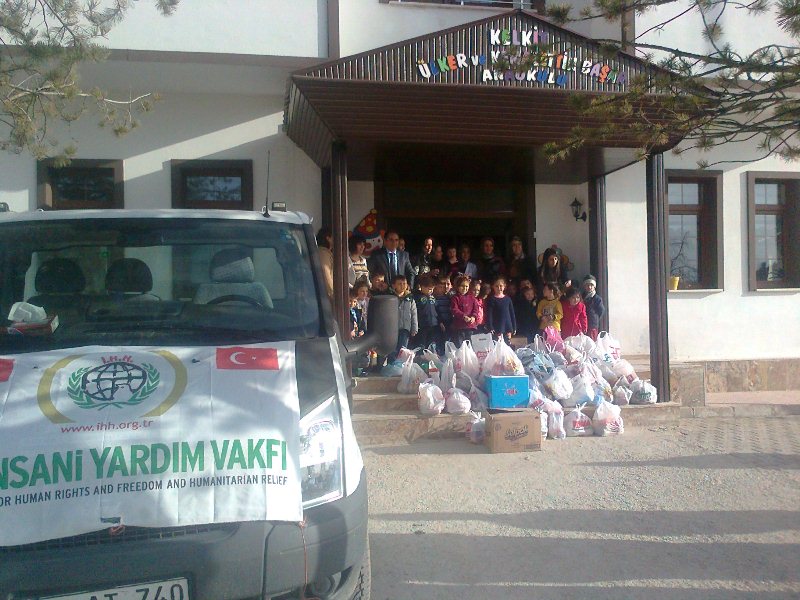 Emergency aid for Cameroon refugees
45.000 people took refuge in Chad as a result of the conflict that broke out between tribes due to access to water sources and use of land. IHH Humanitarian Relief Foundation launched aid efforts for the refugees living under extremely difficult conditions in camps in the capital N'djamena.
Aid to Nepal flood victims
In the wake of the flood disaster that struck Nepal, IHH delivered food packets to 360 families in need.
Aid to 8.000 people in Afghanistan
IHH has delivered food packets to almost 8.000 people in Afghanistan as part of our emergency aid campaign. Right now the suffering of the Afghani people can only be alleviated with the support of donors.