Abdulbasit can walk now
Abdulbasit Alsattuf, whom the world heard about in February 2017 when he lost both of his legs in the airstrike at the civilian centre of population Idlib, Syria, can walk now thanks to his new prosthetic legs.
10 years old Abdulbasit Alsattuf had lost both of his legs in the airstrike by the Syrian regime. About 7 months ago, IHH Humanitarian Relief Foundation heard Abdulbasit Alsattuf's cry, "Dad, make me walk again", and brought him to Kumlu, Hatay.
In the Orthotics Prosthetics Center located in Reyhanlı, Hatay and founded by the collaboration of IHH, Alliance of International Doctors (AID) and Kuwait Zakat House, Abdulbasit Alsattuf is fitted with two prosthetic legs.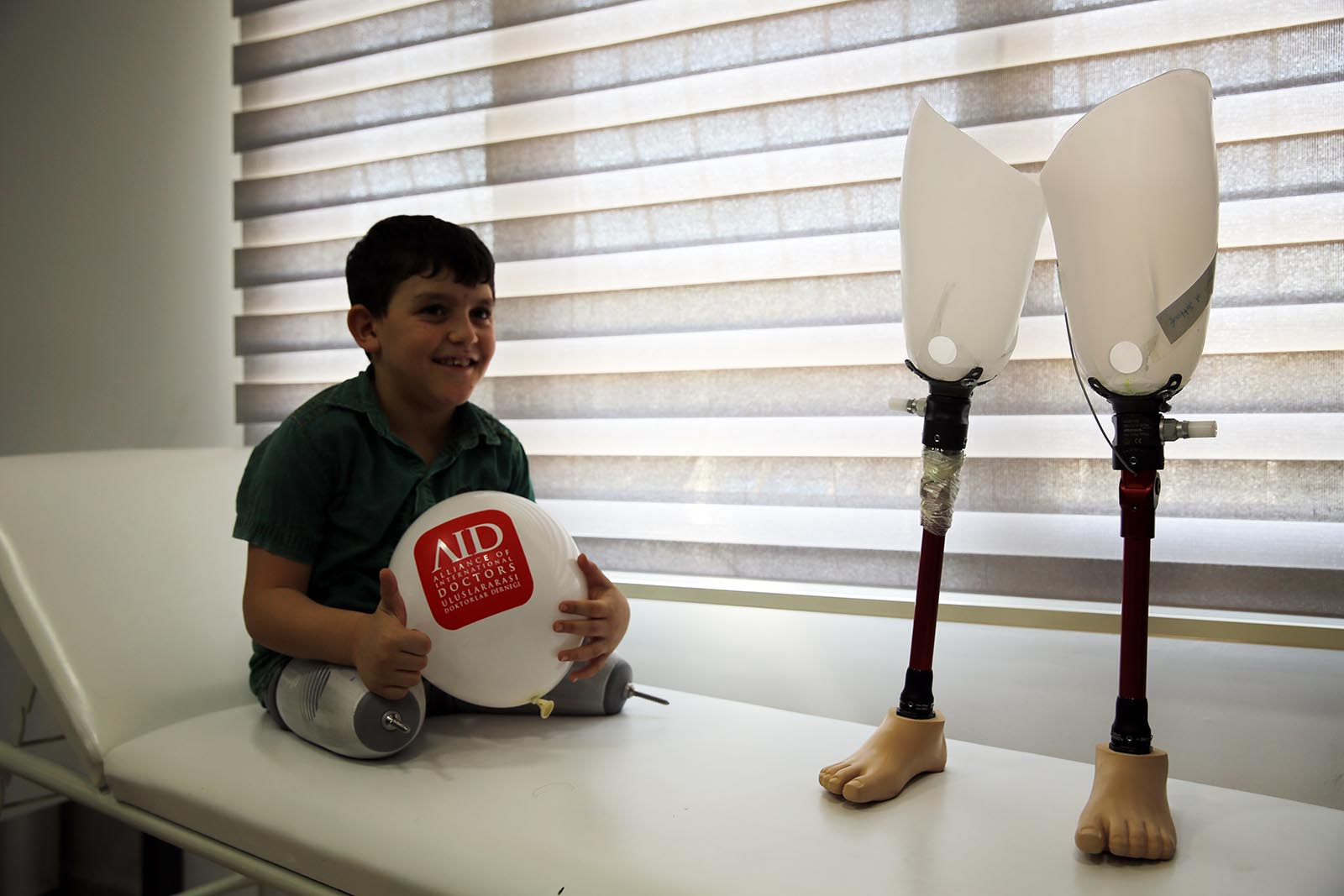 "I can walk on my own now"
Upon getting his prosthetic legs, Abdulbasit Alsattuf explained his emotions:
"I told my father to make me walk again the day when I lost my legs. I couldn't walk that day. Then we moved to Turkey with my father. IHH was always there when we were leaving Syria and while we have been living in Turkey. After months, what I asked from dad happened. Now I am happy that I can walk again on my own. I am very thankful to Zakat House, AID and IHH."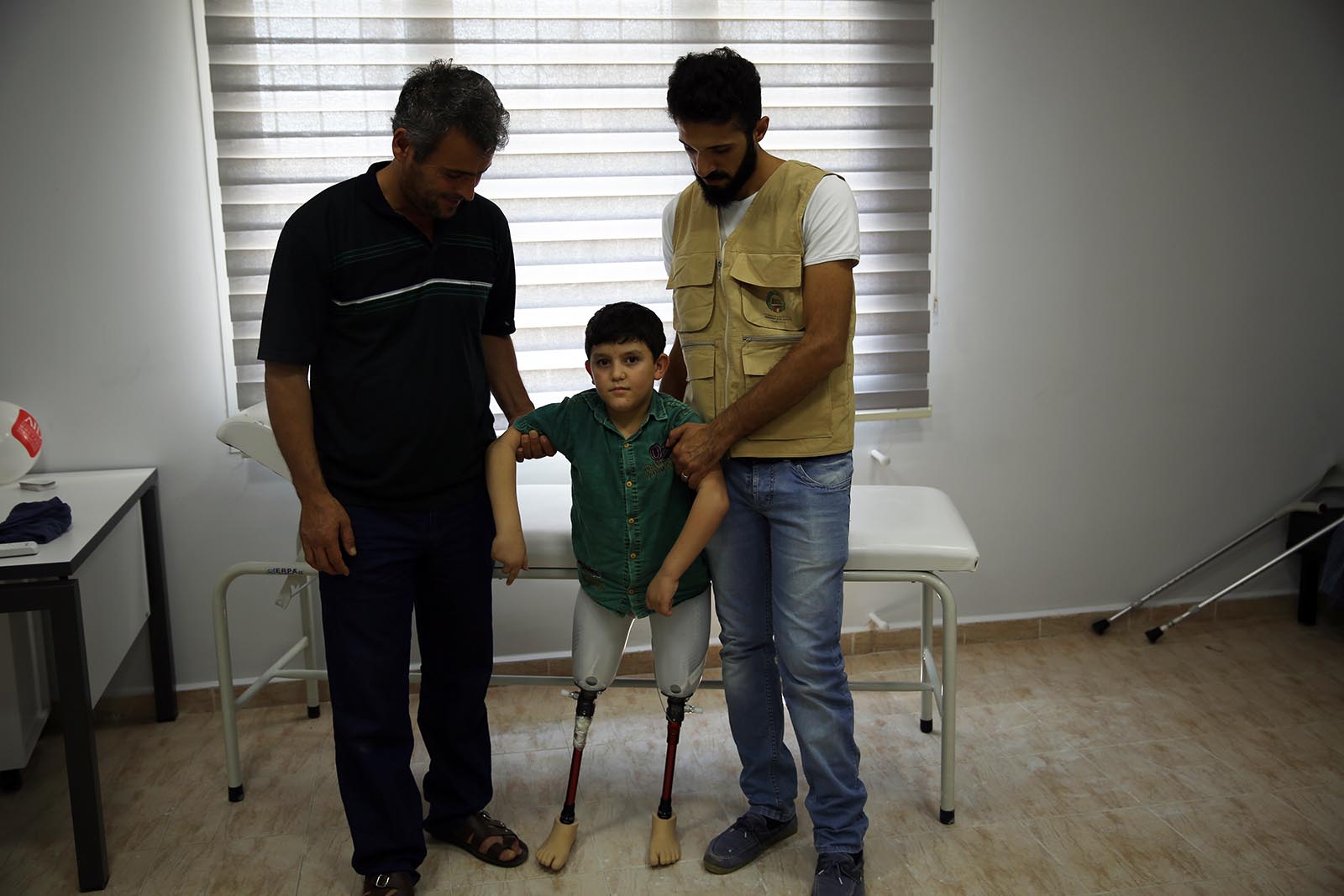 "It was a serious procedure of treatment"
Selim Tosun, the press officer for IHH's work in Syria, remarked they are happy that Abdulbasit got his prosthetic legs:
"Abdulbasit lost both of his legs in the past February in an airstrike by the regime. We brought Abdulbasit and his family to Turkey and undertook a serious procedure of treatment to let Abdulbasit walk again. Today, thanks to the treatments, we provided Abdulbasit with his prosthetic legs. He will be able to walk on his own in a few days."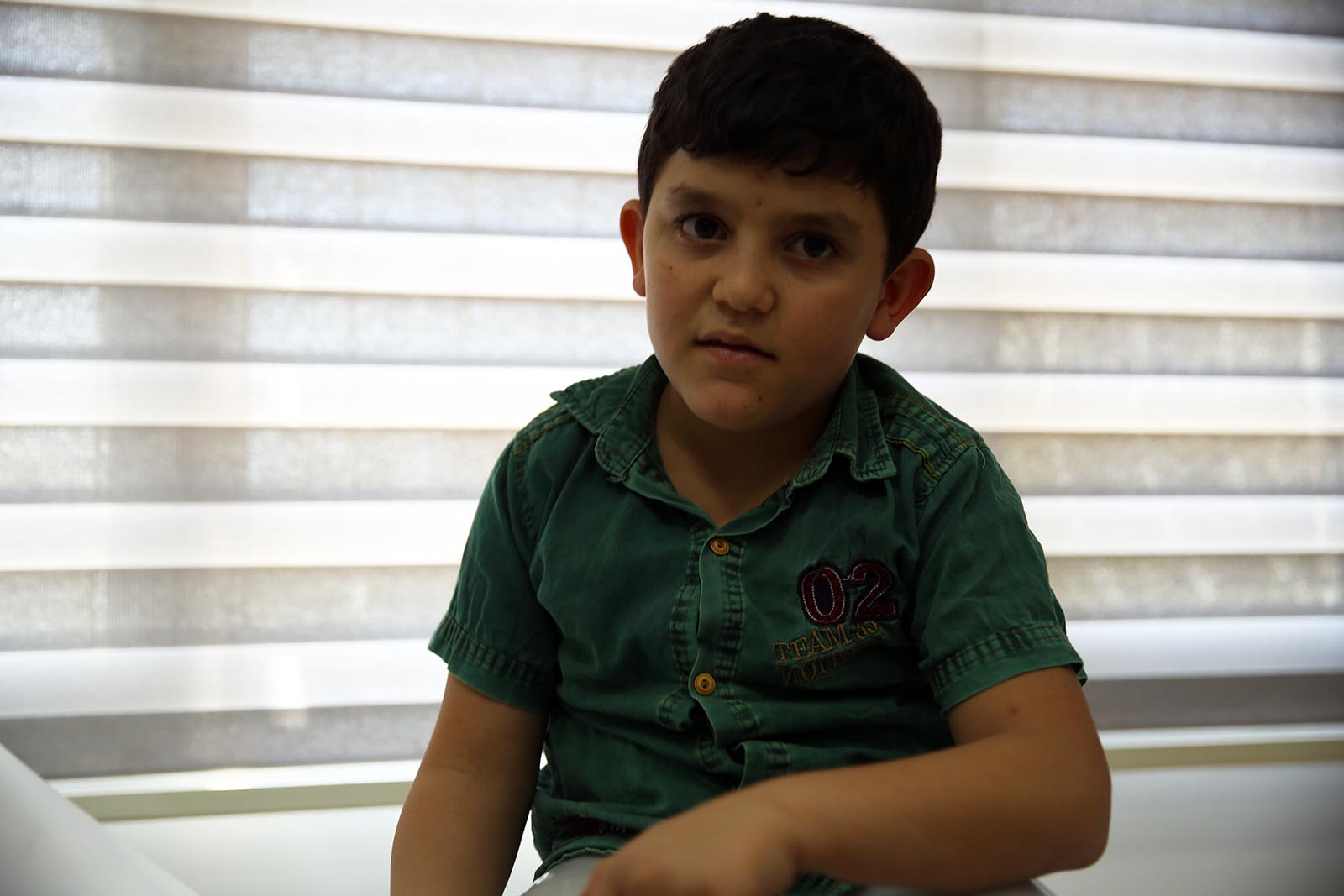 56 trucks of coal aid for Syria
The Kur'an ve Sünnet Yolunda Grubu/Quran and Sunnah Group that conducts volunteer-based aid operations for the oppressed with the slogan "A Project a Month", donated 56 trucks of coal to Syria via IHH as part of its December project.