Aid for Stranded Travelers
IHH delivered humanitarian aid to the people who are mostly Algerian, Uzbekistan, Afghanistan and Turkmenistan citizens, stranded at Istanbul Airport because of flight cancellations due to the Coronavirus.
IHH Humanitarian Relief Foundation took action to deliver basic needs to 1.500 people stranded at Istanbul Airport due to the Coronavirus (COVID-19) pandemic. IHH delivered drinking water, diaper, wet wipes, shampoo for children and adults and women's hygiene products to the people from Uzbekistan, Afghanistan, Turkmenistan, and Albania.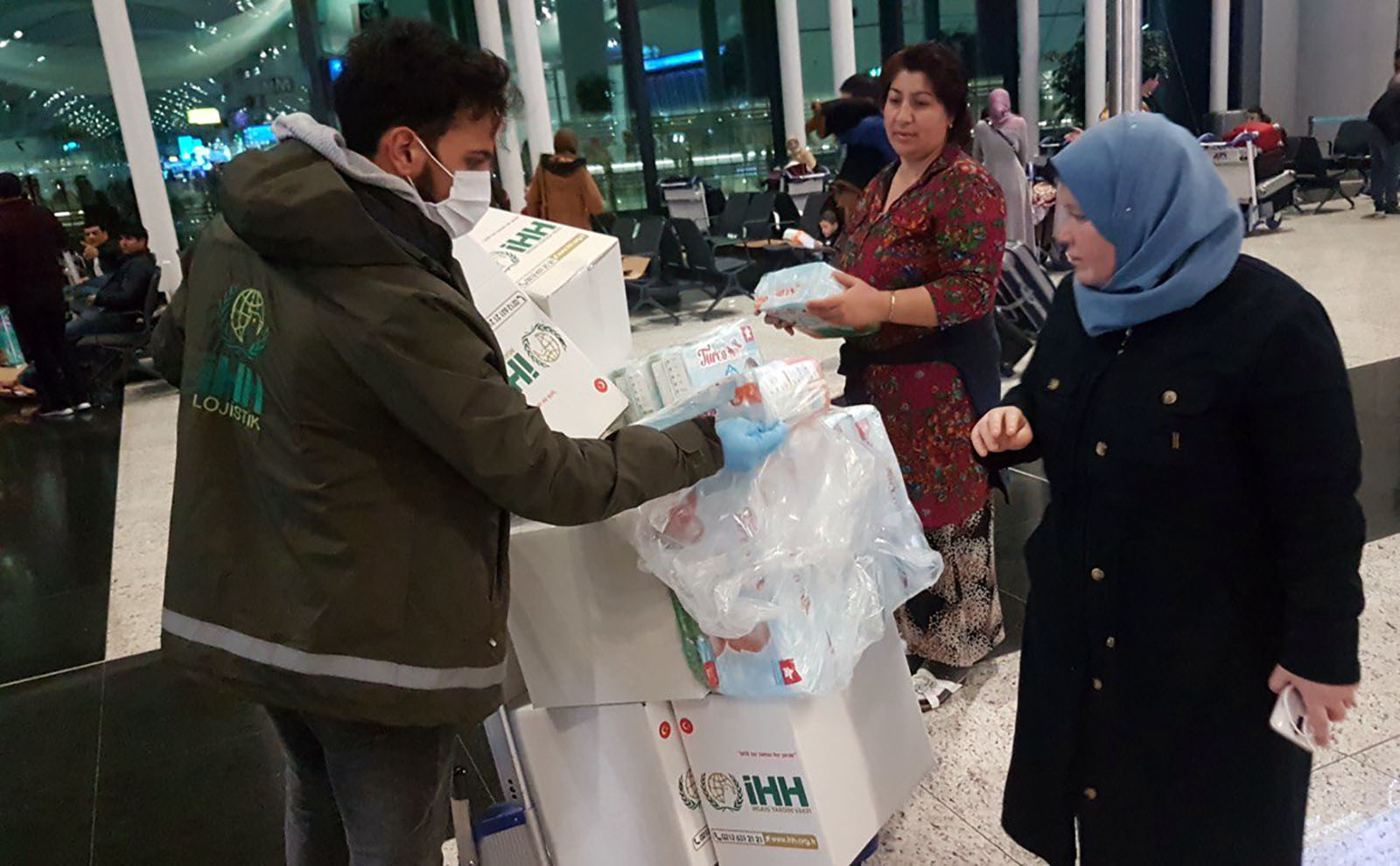 IHH Domestic Aid Coordinator Haluk Özüer said, "As the Turkish nation, we extended the hand of kindness to these people who are stranded here because of flight cancellations and have nowhere to go."
Ramadan aid for drought-stricken Somalia
Somalia has not had adequate rainfall since 2020; the country is suffering a drought disaster. IHH Humanitarian Relief Foundation is delivering Ramadan aid to this country where 4.3 million people have been affected by the drought.
IHH teams departed for Ramadan aid
IHH Humanitarian Relief Foundation teams' 2022 aid operations with the slogan "Continue the Spirit of Ramadan", set out to deliver our donors' donations to 57 countries including Turkey.
They made 875 people see
This month, Kur'an ve Sünnet Yolunda Grubu (the Path of the Qur'an and Sunnah Group), a group that organizes monthly humanitarian aid projects, together with IHH, has organized 875 cataract surgeries.