Aid for Stranded Travelers
IHH delivered humanitarian aid to the people who are mostly Algerian, Uzbekistan, Afghanistan and Turkmenistan citizens, stranded at Istanbul Airport because of flight cancellations due to the Coronavirus.
IHH Humanitarian Relief Foundation took action to deliver basic needs to 1.500 people stranded at Istanbul Airport due to the Coronavirus (COVID-19) pandemic. IHH delivered drinking water, diaper, wet wipes, shampoo for children and adults and women's hygiene products to the people from Uzbekistan, Afghanistan, Turkmenistan, and Albania.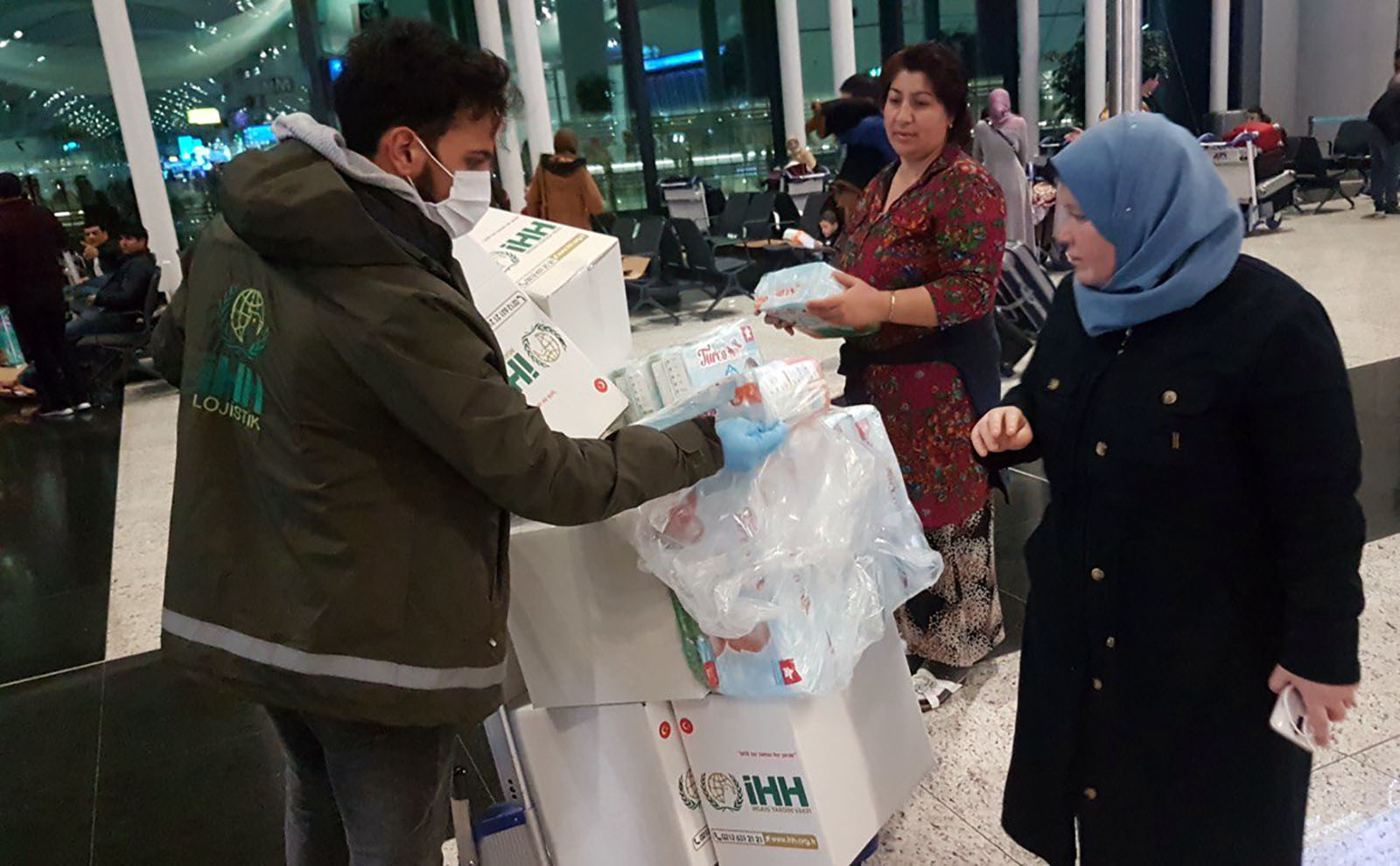 IHH Domestic Aid Coordinator Haluk Özüer said, "As the Turkish nation, we extended the hand of kindness to these people who are stranded here because of flight cancellations and have nowhere to go."
Flour distribution to 38 thousand 601 families in Somalia
IHH Humanitarian Relief Foundation has been carrying its aid efforts in Somalia, and our effort intensified following the severe drought that has hit the country since 2020, causing millions facing difficulties in accessing clean water and food.
Mobile soup kitchen from Turkey to Ukraine
The mobile soup kitchen dispatched by the IHH Humanitarian Relief Foundation to Ukraine, which is under Russian bombardment, departed from Istanbul. The soup kitchen was intended to provide food to 30,000 people each day. In addition, three truckloads of humanitarian supplies provided to Ukraine by the IHH in recent weeks have been delivered to war victims.
IHH helped 700,000 Syrians in 2022.
In 2022, IHH Humanitarian Relief Foundation delivered 2,043 truckloads of humanitarian relief supply to war-affected Syrian residents living in the country's IDP camps and settlements in various locations.