Aid From Indonesia's JPU Institution to Syria
IHH Humanitarian Relief Foundation and Indonesia's Jisc Peduli Umat (JPU) Institution have signed an agreement to cooperate in various field about Syrian relief works.
Indonesia,
Syria
15.02.2017
People who live in refugee camps in cold winter season are waiting for help. IHH Humanitarian Relief Foundation is mediating between the charitable people and those who in dire needs.
In this context, a cooperation agreement has signed between IHH and Jisc Peduli Umat Institution from Indonesia covering various fields, such as education, medical assistance, orphan sponsorships as well as providing emergency aid materials. The agreement was signed by IHH board member Cüneyt Kılıç and JPU president Jubilea Proklawati.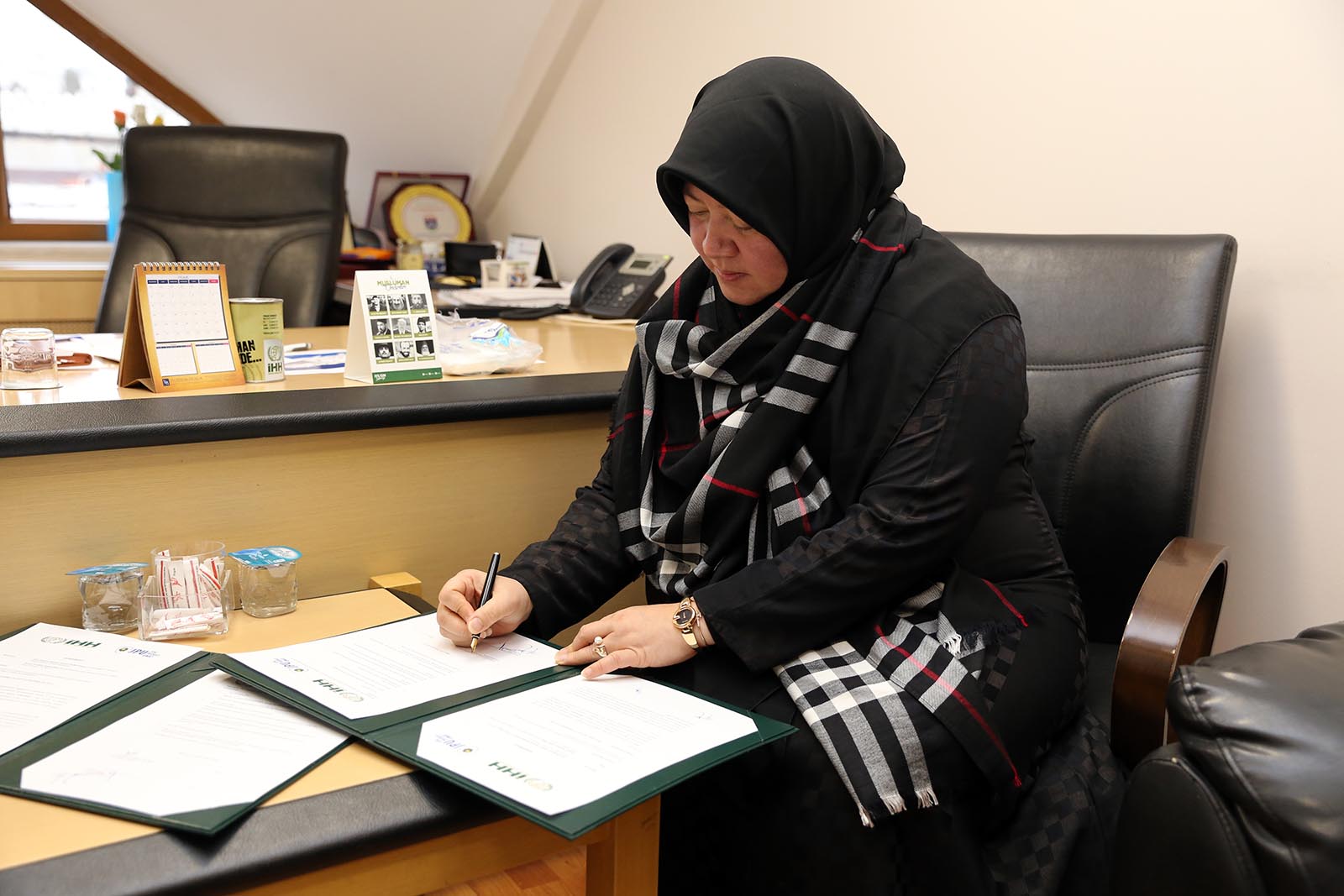 "We Will Mobilize All Our Resources"
Executives from JPU which is one of the most important educational institution in Indonesia, visited IHH's Reyhanlı and Kilis coordination centers. The committee also visited our bakeries and orphanages and expressed their gratitudes to IHH for Syria aid works.
The President of JPU Institution Jubilea Proklawati expressed her sorrow and stated that: "All Muslims should help as much as they can for the Syrian people. We will mobilize all our resources."
President Proklawati also added that they will cover all the expenses of a Syrian patient who waits for cornea surgery.
Mobile soup kitchen from Turkey to Ukraine
The mobile soup kitchen dispatched by the IHH Humanitarian Relief Foundation to Ukraine, which is under Russian bombardment, departed from Istanbul. The soup kitchen was intended to provide food to 30,000 people each day. In addition, three truckloads of humanitarian supplies provided to Ukraine by the IHH in recent weeks have been delivered to war victims.
IHH helped 700,000 Syrians in 2022.
In 2022, IHH Humanitarian Relief Foundation delivered 2,043 truckloads of humanitarian relief supply to war-affected Syrian residents living in the country's IDP camps and settlements in various locations.
The last terminal of "An Armful of Goodness"
IHH Humanitarian Relief Foundation continues to commemorate the 11th annual Orphan Solidarity Days (OSD) project with the theme "An Armful of Goodness". Many studies have been carried out for orphans and their families in Kenya, one of the countries where the initiative is executed.