Aid From Indonesia's JPU Institution to Syria
IHH Humanitarian Relief Foundation and Indonesia's Jisc Peduli Umat (JPU) Institution have signed an agreement to cooperate in various field about Syrian relief works.
Indonesia,
Syria
15.02.2017
People who live in refugee camps in cold winter season are waiting for help. IHH Humanitarian Relief Foundation is mediating between the charitable people and those who in dire needs.
In this context, a cooperation agreement has signed between IHH and Jisc Peduli Umat Institution from Indonesia covering various fields, such as education, medical assistance, orphan sponsorships as well as providing emergency aid materials. The agreement was signed by IHH board member Cüneyt Kılıç and JPU president Jubilea Proklawati.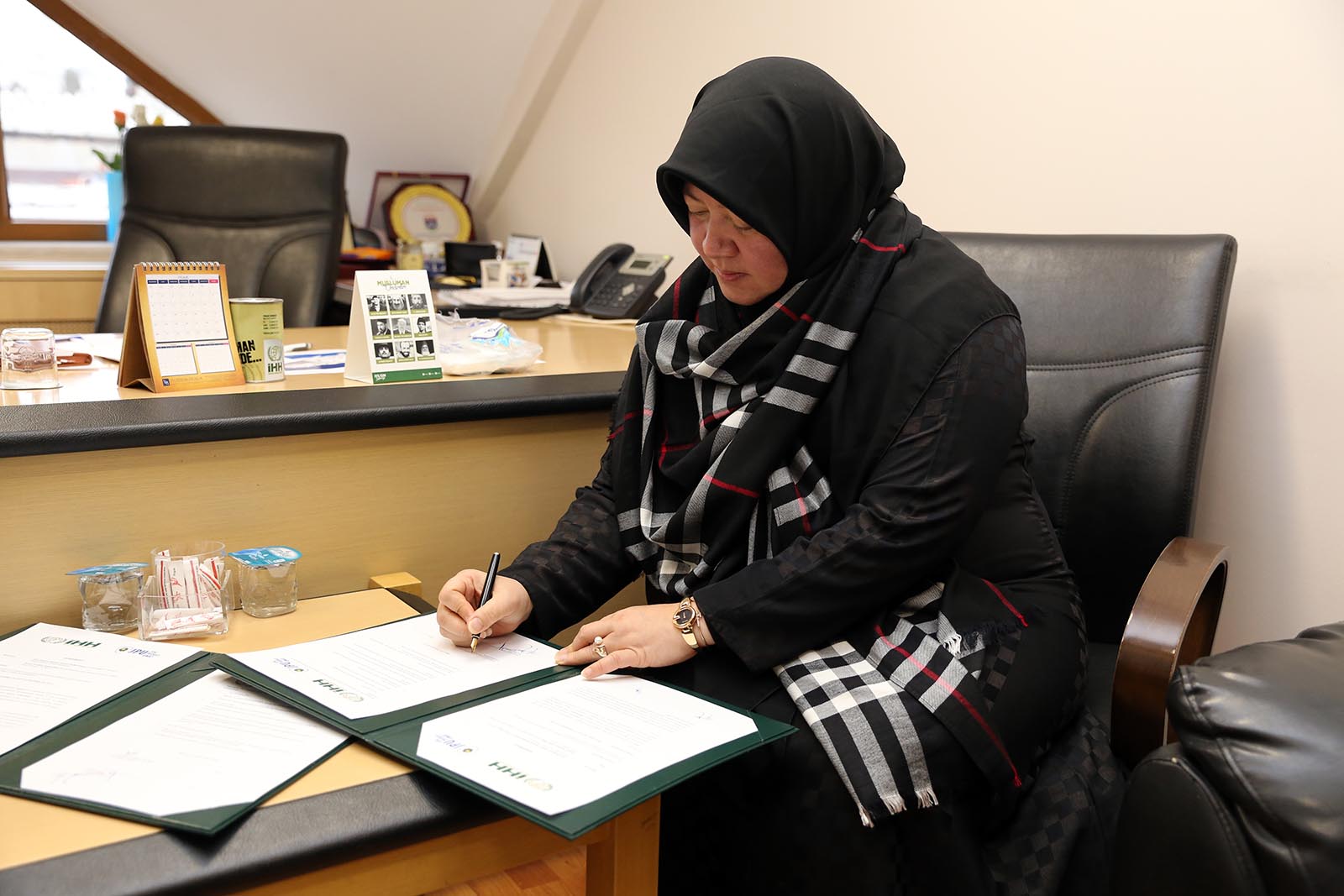 "We Will Mobilize All Our Resources"
Executives from JPU which is one of the most important educational institution in Indonesia, visited IHH's Reyhanlı and Kilis coordination centers. The committee also visited our bakeries and orphanages and expressed their gratitudes to IHH for Syria aid works.
The President of JPU Institution Jubilea Proklawati expressed her sorrow and stated that: "All Muslims should help as much as they can for the Syrian people. We will mobilize all our resources."
President Proklawati also added that they will cover all the expenses of a Syrian patient who waits for cornea surgery.
Meat aid for Syria
IHH Humanitarian Relief Foundation has delivered meat aid to 25,000 families living in tent cities and IDP camps in the countryside of Syria's Idlib and Aleppo provinces.
Sacrifice-Aqiqah, Qurbani
15.09.2022
Mosque-Masjid, Education
19.08.2022