Aid to 11 thousand yemenis
IHH Humanitarian Relief Foundation delivered humanitarian aid to almost 11 thousand victims and deprived people in Yemen where the humanitarian crisis is continuing.
IHH Humanitarian Relief Foundation is continuing its aid operations in Yemen where the humanitarian crisis has reach fatal dimensions. IHH delivered aid to 10.918 victims and deprived individuals in Yemen's Hadhramaut , Marib and Al-Jawf regions. The operations carried out with a team of four people are as follows:
-Disinfection works were carried out all over Marib and Taiz against the threat of the Dengue disease and 4.500 people were given medical aid treatment.
-8 garbage containers were distributed in the Kulliyatu al-Mujtama Camp in Marib that has a population of 2.800 refugees.
-Bread was distributed to 228 families in the Jaw al-Nassem Camp in Marib.
-Food packets containing flour, sugar, rice, dried legumes and cooking oil were distributed to 3 thousand people in need in Hadhramaut , Al-Jawf and Marib. In the same camp, winter aid packages containing blankets, coats and children's clothing were delivered to 300 people.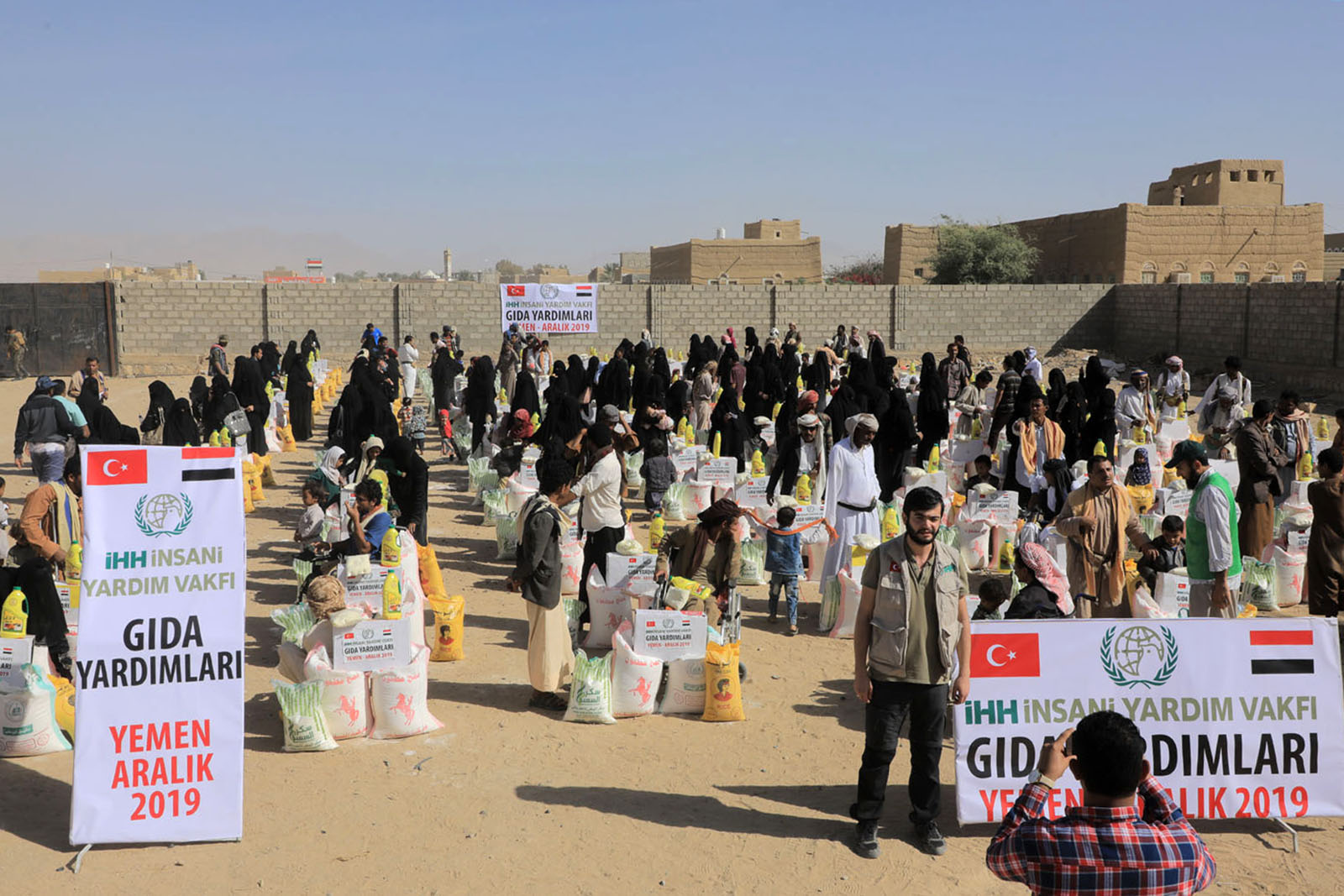 -Food packets were delivered to 750 people in the Amran, Sana'a and Hajjah regions.
Yemeni People Need Your Help
Donors that want to support the Yemeni people can donate 5TL by texting YEMEN via SMS to 3072. Donors that want to donate larger amounts can donate to IHH's bank accounts online via our website or IHH's bank accounts stating the code YEMEN.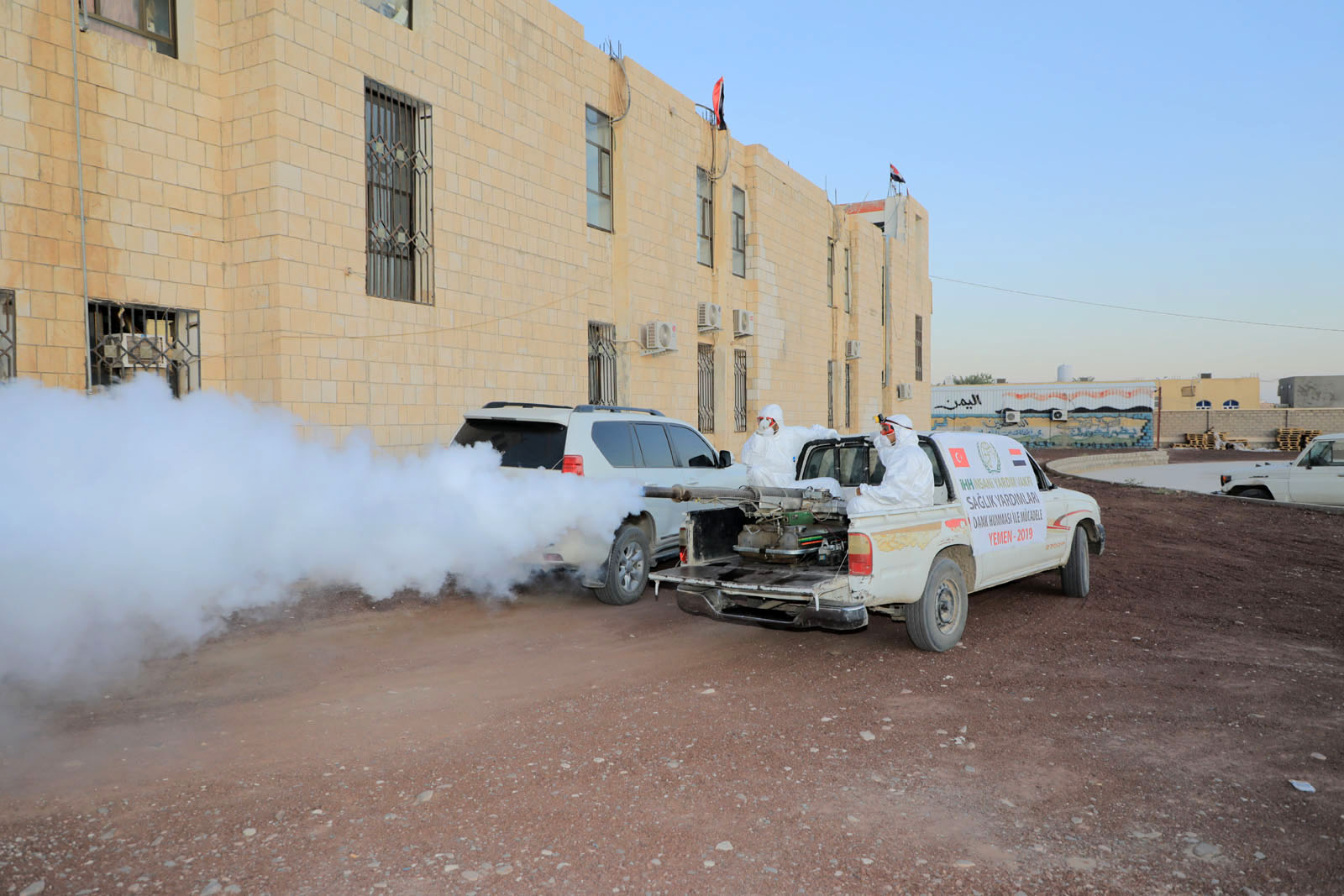 56 trucks of coal aid for Syria
The Kur'an ve Sünnet Yolunda Grubu/Quran and Sunnah Group that conducts volunteer-based aid operations for the oppressed with the slogan "A Project a Month", donated 56 trucks of coal to Syria via IHH as part of its December project.