Aid to 250.000 people in Yemen
In the first six months of 2020, IHH delivered emergency aids to 250.000 people in Yemen where the humanitarian crisis is still continuing. This aid was delivered to all regions in Yemen.
Almost 21 million of the 29 million population of Yemen are in desperate need of humanitarian aid, especially food. Half of those in need of support are in desperate need of emergency aid. There is a concern that the increasing poverty and hunger in the country will lead to a grave humanitarian disaster in the very near future. The number of people affected with cholera has exceeded half a million. Every 10 minutes a child dies due to malnutrition, diarrhea or respiratory infections. During the Covid-19 pandemic the number has increased even more. Almost 3 million people have been internally displaced and 14.8 million people are in need of basic healthcare services.
IHH Humanitarian Relief Foundation is continuing its aid operations in Yemen today as it has for many years. IHH increased its operations in Yemen in parallel with the rising number of people in need of humanitarian aid as a result of the domestic conflict. In this scope, in the first half of 2020 alone IHH has delivered emergency aid to 250.000 aggrieved and oppressed people in Yemen. IHH has distributed food, healthcare, shelter and clothing for the people of Yemen.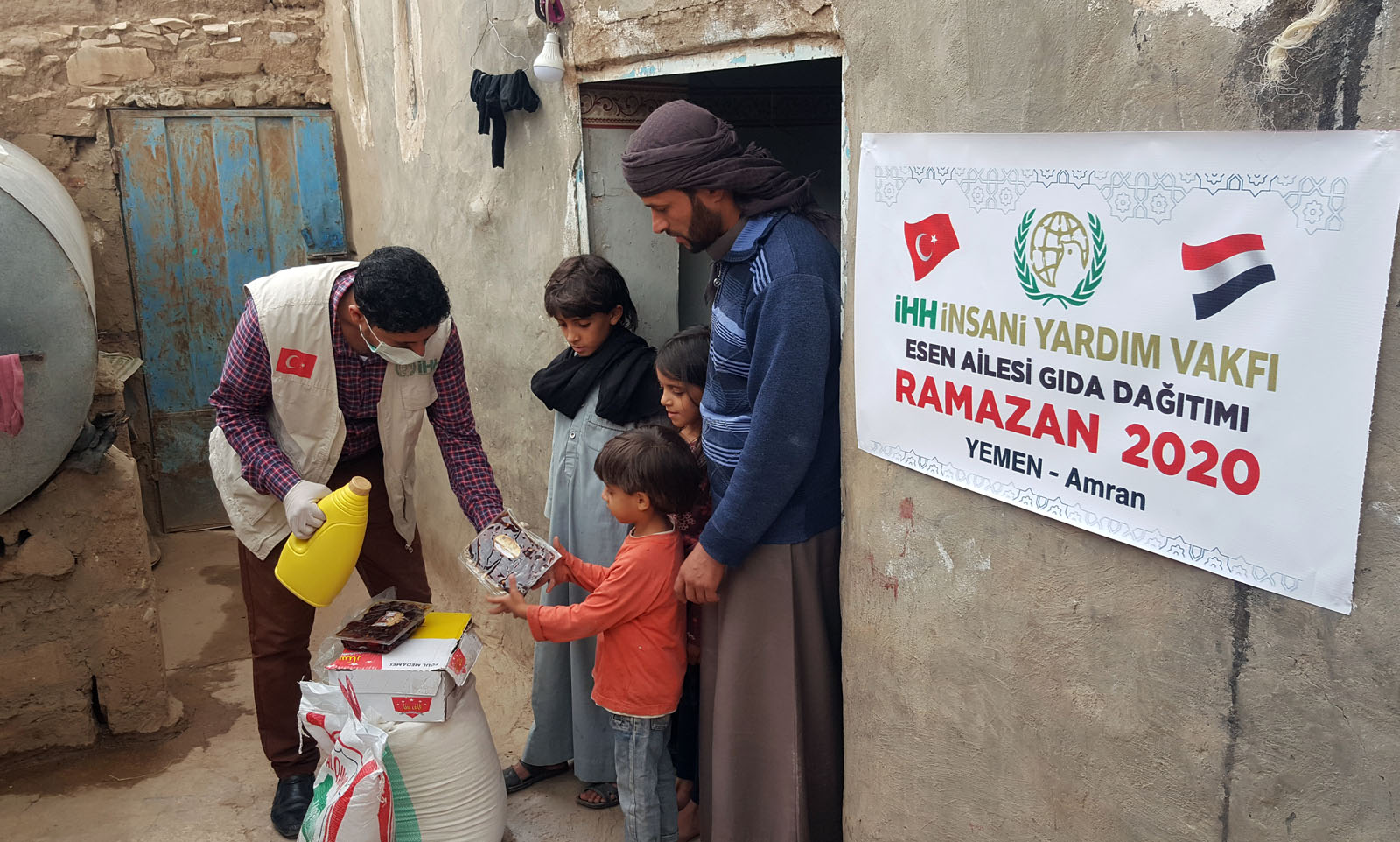 Sana, Hadramaut, Marib, Jawf, Taiz, Amana, Hudayda, Ibb, Bayda, Dhamar, Mahra, Shabwah, Rada'a, Amran, Mahwit, Lahij, Dali Rayma, Mukalla and Aden are among the regions that benefitted from IHH's aid in the first half of the year. In the process, IHH also carried out campaigns to raise public awareness about Covid-19.
18 items of aid 
IHH has distributed 18 different aid items in Yemen:
-17.757 food packets were distributed to almost 90.000 people.
-3 million 297 thousand loaves of bread were distributed.
-4 million 691 thousand liters of water were distributed.
-107 nazar qurban were sacrificed.
-1.120 pre-prepared food items was distributed.
-5.039 blankets were distributed.
-1.390 coats were distributed.
-587 hygiene kits were distributed.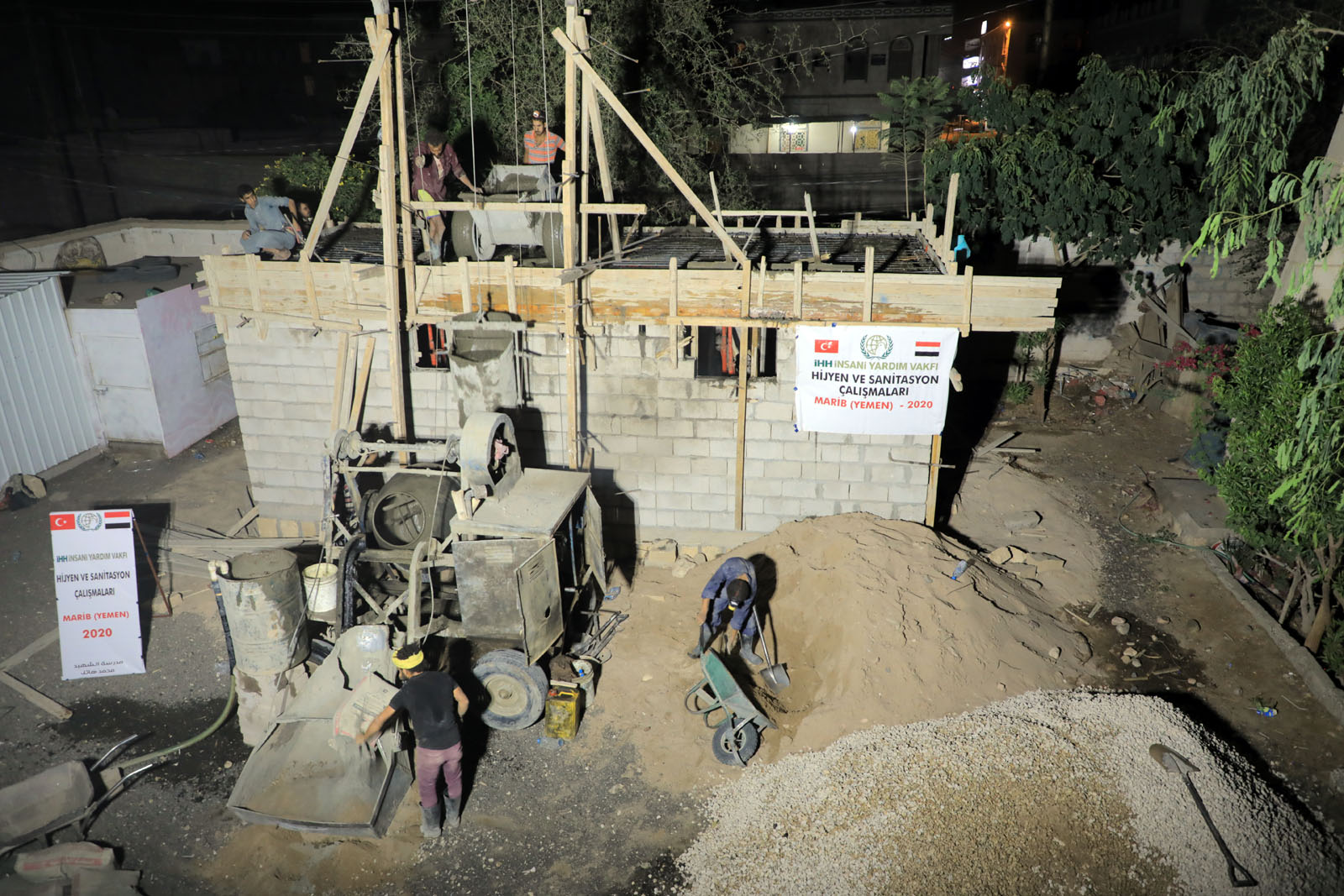 -300 tents were set up.
-200 separate water tanks were installed.
-387 mattresses were delivered to families.
-61.000 Euros in cash aid was distributed to families.
-Additional buildings were constructed at 4 different schools.
-A pergola was built for shade in 1 school.
-Scholarships were given to 50 orphaned university students during the 4 year education term.
-Eid clothing was distributed to 3.000 orphans.
-Currently, 5.985 orphans in Yemen receive monthly support through our orphan sponsorship system.
-In the fight against covid-19, hygiene supplies and protective equipment were distributed to healthcare centers in 3 different regions. Training on covid-19 was given to 45 healthcare workers. It is estimated that 1.5 million people will benefit from our Covid-19 awareness-raising program.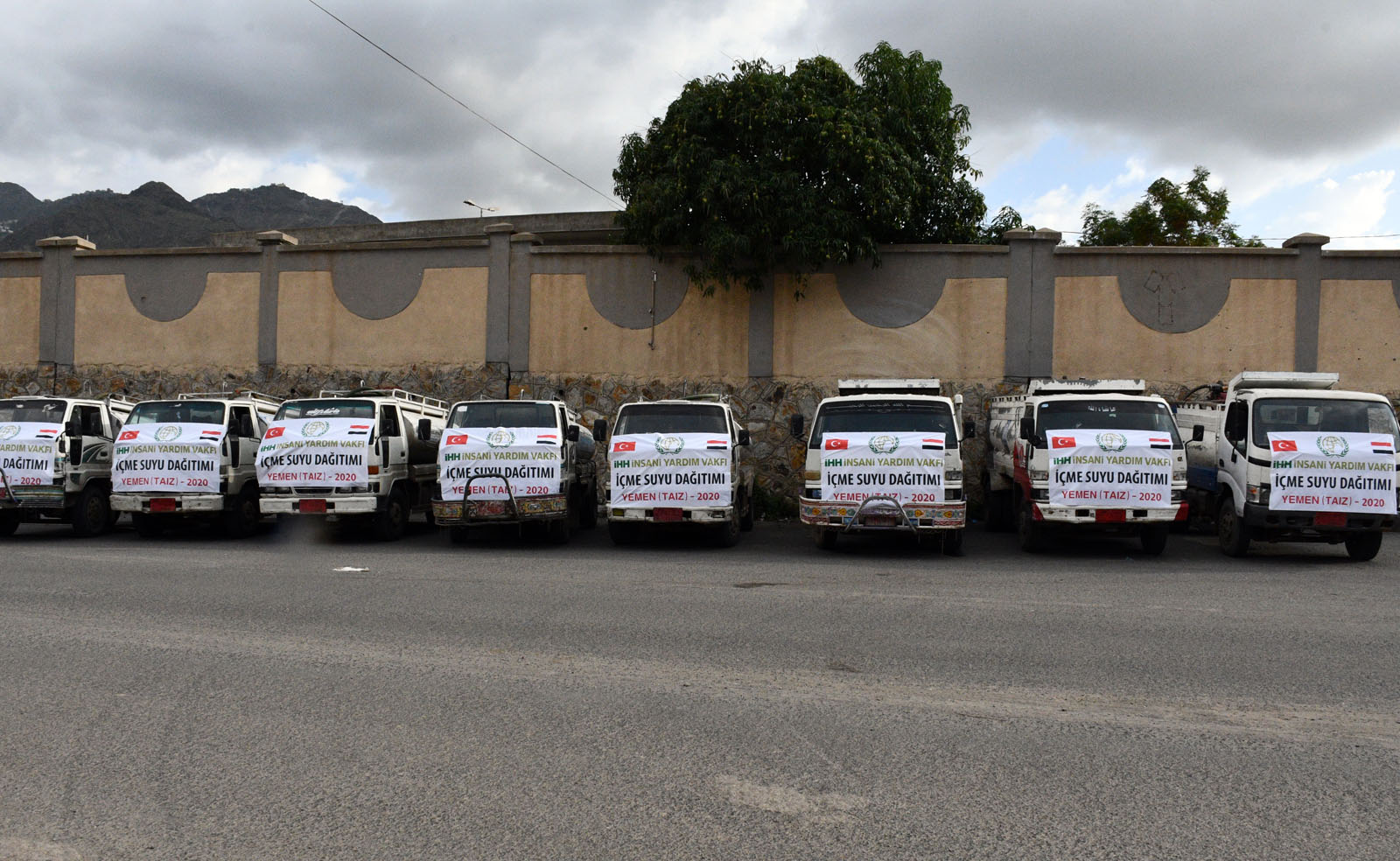 The people of Yemen need your help   
Donors who wish to support the people of Yemen by giving donations can donate 5 TL by sending SMS to 3072 stating the code Yemen. Those who wish to donate larger amounts can send online donations via IHH's website or bank accounts stating the code YEMEN.  
Aid for flood-affected families in Sudan
Sudan's last week's flood is still impacting the country. The floods, which claimed 99 lives and wounded 94 others also destroyed houses, workplaces, and acres of farmland. After the floods, IHH Humanitarian Relief Foundation launches its relief efforts for the victims there.
IHH Takes Action for Pakistan
The flood occurred the day before due to heavy rains in Pakistan. The flood resulted in the deaths of 1061 people and injured 1575 others. Right after the flood, the IHH Humanitarian Relief Foundation launched an emergency relief effort for the country.
IHH delivers aid to Gaza
In the attacks carried out by the occupying Israel against Gaza, 44 people, including 14 children, were martyred and 360 people were injured. The IHH Humanitarian Relief Foundation, which took action immediately in the aftermath of the attacks, launched emergency relief efforts for the people of Gaza.