Aid to Gaza, Palestine
IHH Humanitarian Relief Foundation delivered aid consisting of wheelchairs, food, cash and hot meals to the Gaza strip where the Israeli attacks are continuing.
Palestine-Gaza
28.11.2019
The humanitarian crisis in Gaza that has been under Israeli blockade since 2006 is still continuing. The people of Gaza, who are subject to a systematic genocide, are still highly dependent on humanitarian aid from other countries. After succeeding in placing Gaza on the world agenda, IHH Humanitarian Relief Foundation is continuing its aid projects in the region. Following the recent Israeli attack, IHH distributed wheelchairs, food, cash and hot meals to those affected.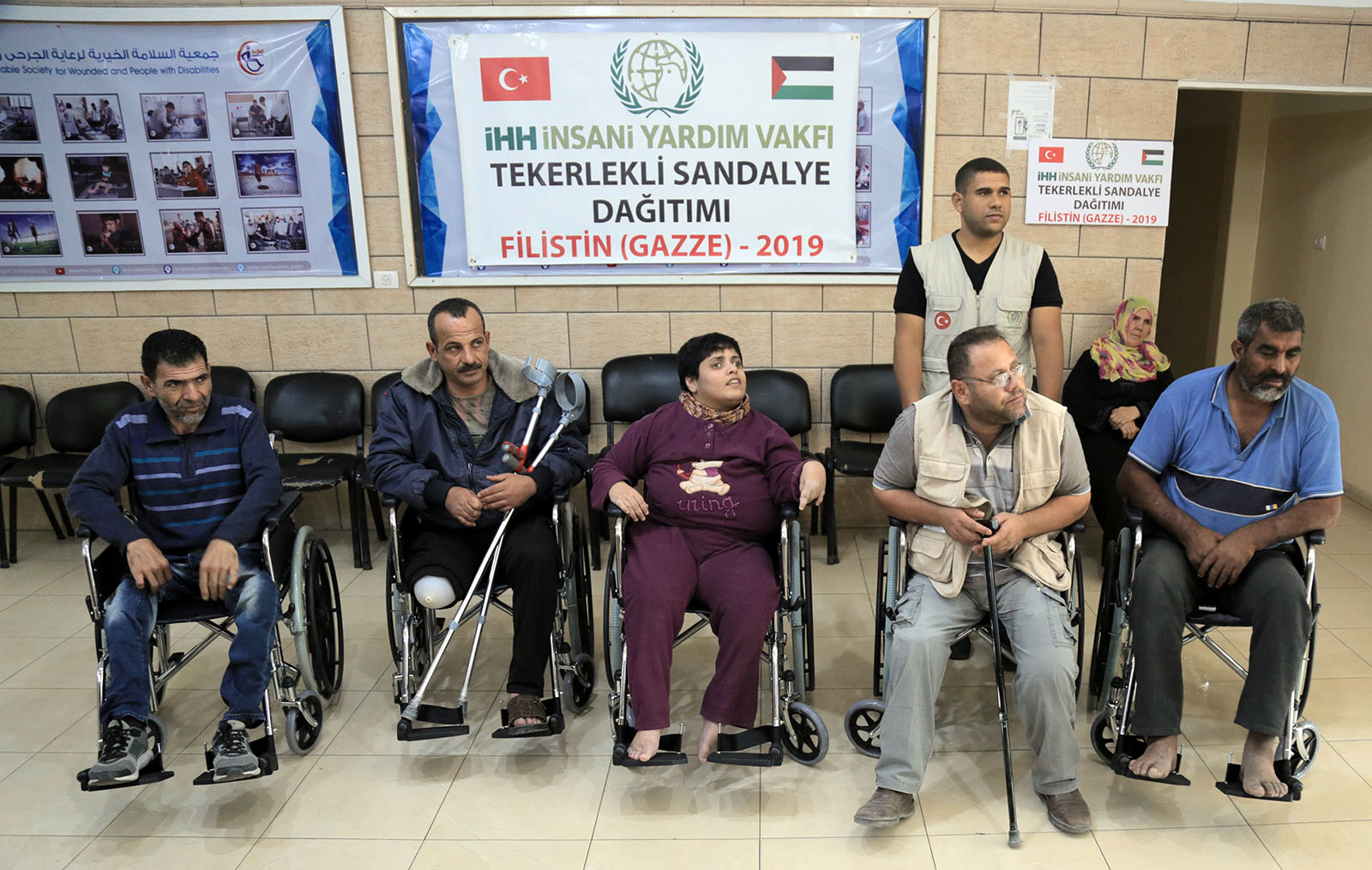 400 Palestinians benefitted from the wheelchairs while 196 needy families benefitted from the food aid.  Daily hot meals prepared for 300 people in the Mavi Marmara Martyrs Soup Kitchen are distributed to the people in need.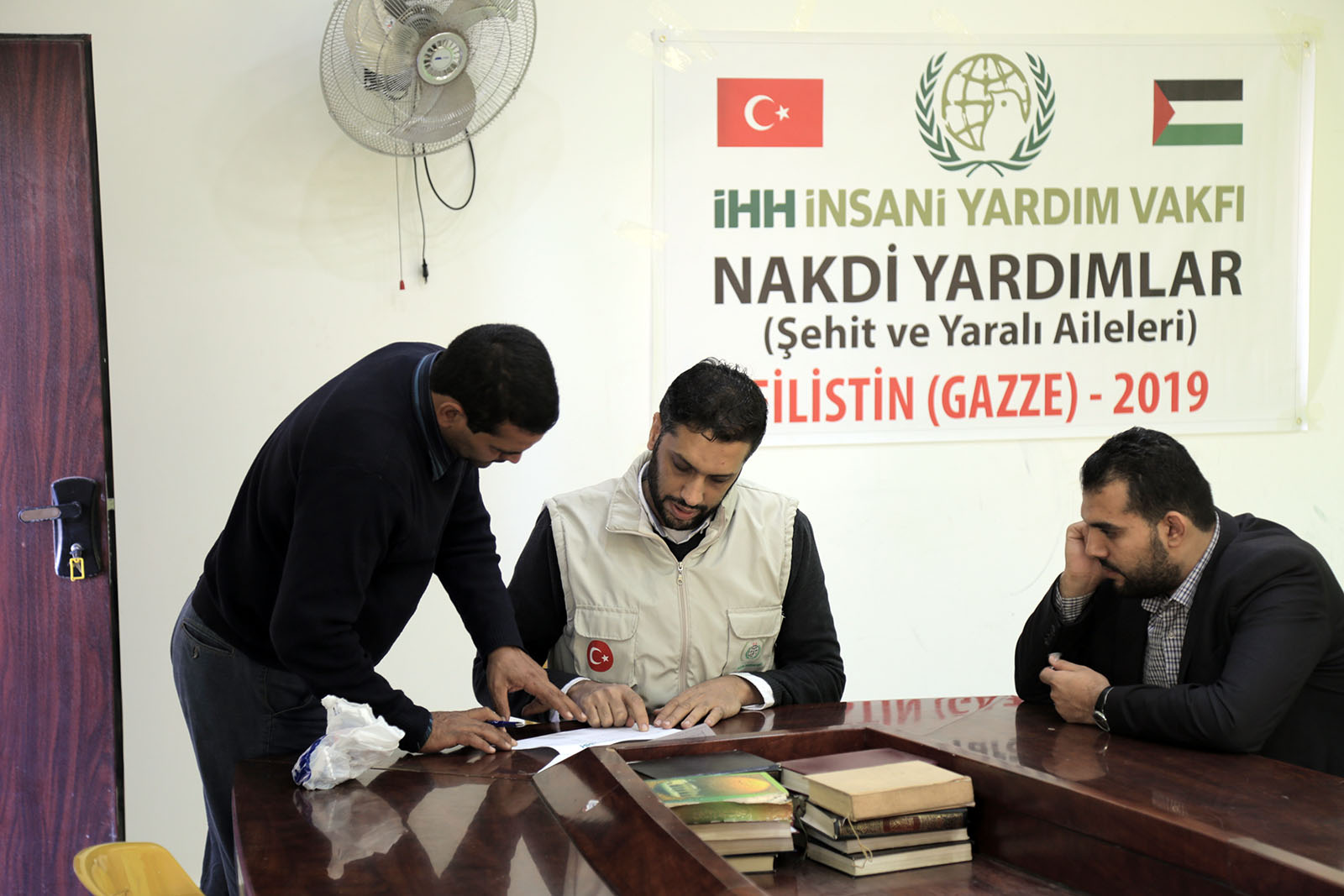 In the recent attack on Gaza carried out by the Israeli military, 34 people including 8 children and 3 women lost their lives, another 113 people were injured and the homes of 22 families were destroyed.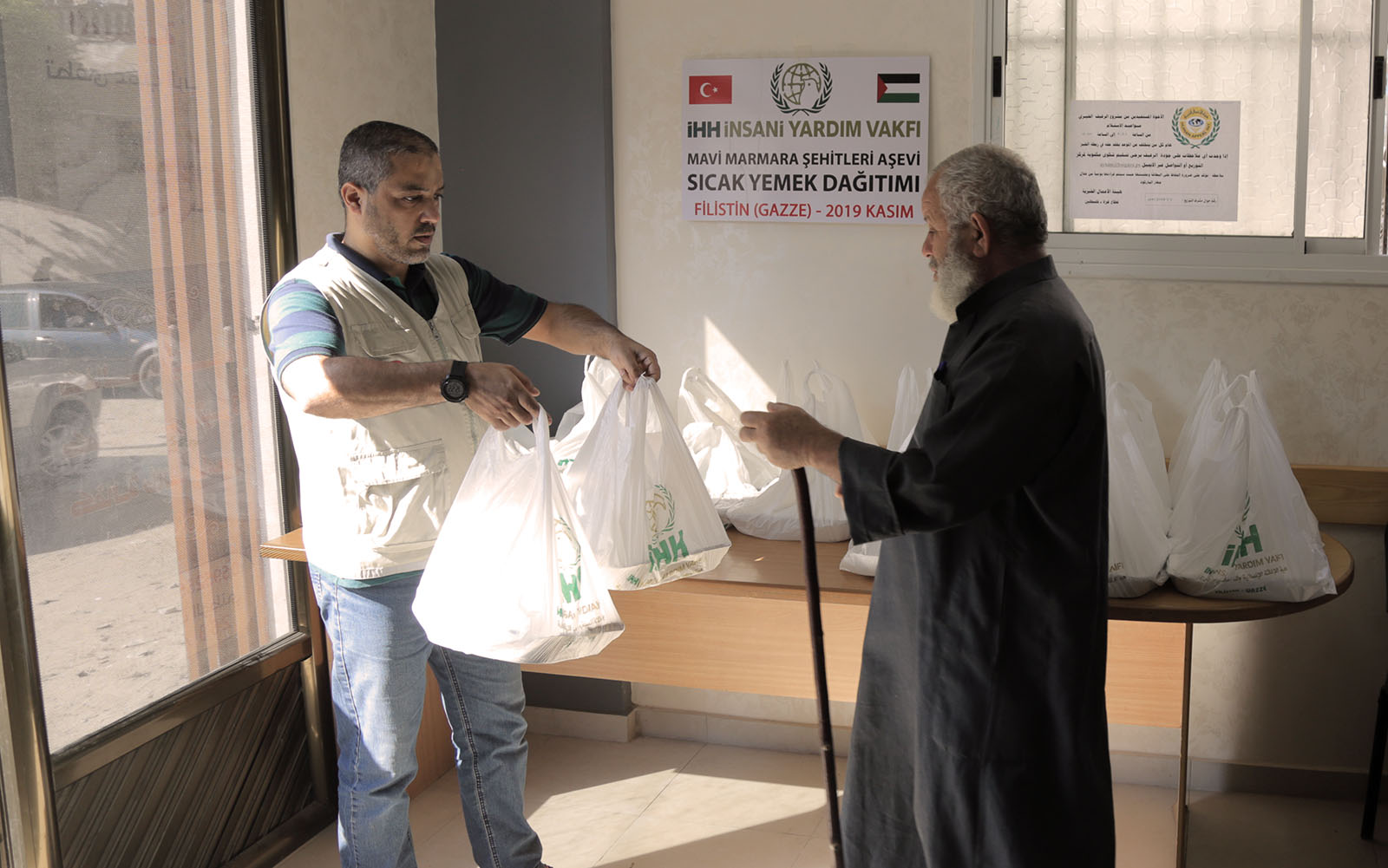 Flour distribution to 38 thousand 601 families in Somalia
IHH Humanitarian Relief Foundation has been carrying its aid efforts in Somalia, and our effort intensified following the severe drought that has hit the country since 2020, causing millions facing difficulties in accessing clean water and food.
Mobile soup kitchen from Turkey to Ukraine
The mobile soup kitchen dispatched by the IHH Humanitarian Relief Foundation to Ukraine, which is under Russian bombardment, departed from Istanbul. The soup kitchen was intended to provide food to 30,000 people each day. In addition, three truckloads of humanitarian supplies provided to Ukraine by the IHH in recent weeks have been delivered to war victims.
IHH helped 700,000 Syrians in 2022.
In 2022, IHH Humanitarian Relief Foundation delivered 2,043 truckloads of humanitarian relief supply to war-affected Syrian residents living in the country's IDP camps and settlements in various locations.