Aid to Turkmen in northern Syria
IHH has delivered humanitarian aid to Turkmen who have been putting up a great fight against Assad regime in the Bayir Bucak region.
Turkmen, who had to flee their villages following the heavy bombardment by Assad regime forces backed by Iran and Russia, started flocking to the Turkish border.
Due to lack of sufficient humanitarian aid at the border IHH Humanitarian Relief Foundation stepped into action to collect and deliver aid. With the help of charitable donors IHH has managed to deliver to Turkmen thousand blankets, three thousand canned food, five hundred mattresses, food parcels, straw mats, twenty six tons of potatoes and ten tons of drinking water.
Our emergency humanitarian relief activities in the region;
20 tons of flour,
1 thousand blankets,
3 thousand canned foods,
500 mattresses,
500 food parcels,
500 straw mats.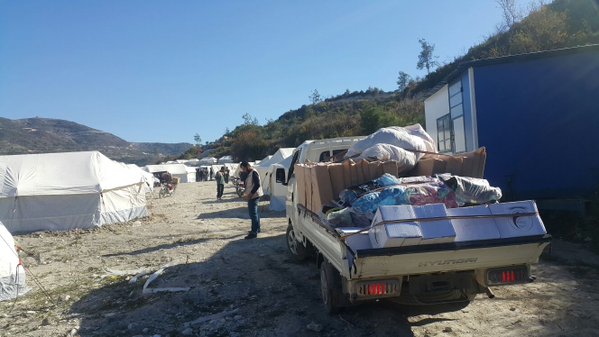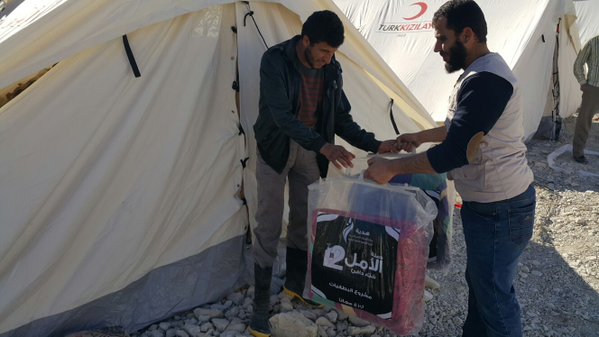 IHH launched an aid campaign after the flood in Bosnia
Due to the heavy rains that have been continuing for a week in Bosnia-Herzegovina, a flood disaster occurred in the Bihac region. Many houses, workplaces and agricultural lands were submerged in the flood. IHH Humanitarian Relief Foundation delivered food and hygiene packages to 165 families affected by the flood with the emergency aid relief it started.
Humanitarian aid from IHH to the people of Sudan who migrated to Chad
The clashes between the army and the Rapid Support Forces (SSF) in Sudan have been going on since April 15. During the civil war process, in which 550 people lost their lives and nearly 5,000 were injured, more than 700,000 Sudanese migrated to different places. IHH, which provides emergency aid to civilians in the country, distributed hot meals and food parcels to people of Sudan who migrated to the border country of Chad.
IHH continues relief efforts with 5,943 people
The IHH Humanitarian Relief Foundation is carrying out activities in earthquake zones with 5,943 search and rescue workers and aid volunteers. While the IHH Search and Rescue Teams pulled 3,028 deceased and injured people from the rubble, emergency aid volunteers delivered support to hundreds of thousands of people in many different areas.