Aid to Turkmen in northern Syria
IHH has delivered humanitarian aid to Turkmen who have been putting up a great fight against Assad regime in the Bayir Bucak region.
Turkmen, who had to flee their villages following the heavy bombardment by Assad regime forces backed by Iran and Russia, started flocking to the Turkish border.
Due to lack of sufficient humanitarian aid at the border IHH Humanitarian Relief Foundation stepped into action to collect and deliver aid. With the help of charitable donors IHH has managed to deliver to Turkmen thousand blankets, three thousand canned food, five hundred mattresses, food parcels, straw mats, twenty six tons of potatoes and ten tons of drinking water.
Our emergency humanitarian relief activities in the region;
20 tons of flour,
1 thousand blankets,
3 thousand canned foods,
500 mattresses,
500 food parcels,
500 straw mats.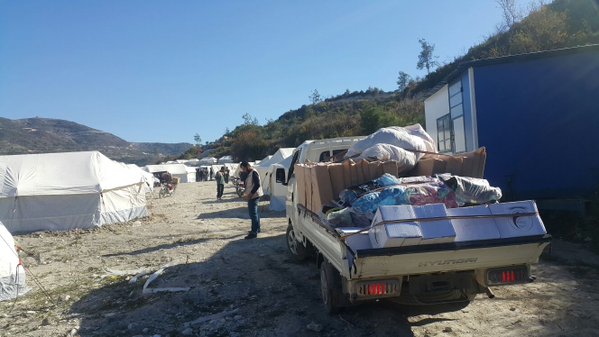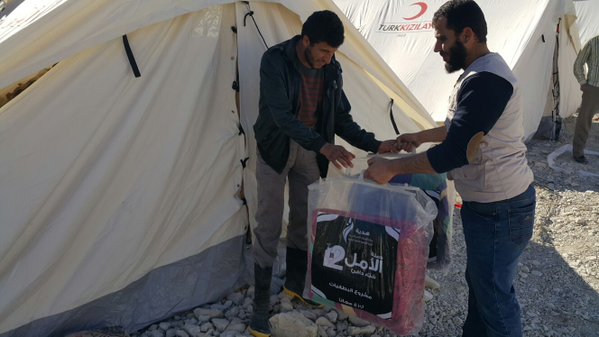 Aid to help West Darfur conflict
95.000 people were forced to migrate to other regions and 213 people lost their lives due to the conflict between tribes in Sudan's West Darfur. IHH Humanitarian Relief Foundation launched emergency aid projects for the people affected by the conflict and became Internally Displaced People.
IHH delivers humanitarian aid to Ukraine
IHH Humanitarian Relief Foundation continues to provide humanitarian aid to the refugees who have fled to nearby countries and to the Ukrainian people who are under attack by Russia.
Medical aid for Afghanistan
IHH sent 4 trucks of medical aid to Afghanistan. This medication will be distributed to hospitals in the cities of Kabul, Herat, Mazar-i-Sharif and Kandahar.