AK Party MPs Visits IHH Offices in Reyhanlı and Kilis
AK Party MPs with a delegation visited Syria Relief Logistics and Coordination Centres in Kilis and Reyhanlı and received a brief about the relief activities.
A delegation of MPs and other dignitaries including head of Interior Affairs council AK MP of Kahramanmaraş Celalettin Güvenç, Kütahya MP Mustafa Şükrü Nazlı, Rize MP Hasan Karal, Kahramanmaraş MP Mehmet İlker Çitil, Uğur Dilipak, Istanbul MPs Serap Yaşar, Tülay Kaynarca, Hasan Turan, Şanlıurfa MP Mahmut Kaçar and Kocaeli MP Cemil Yaman, received a brief about the relief efforts from Orphan Care Unit manager Murat Yılmaz and IHH vice president Durmuş Aydın. 
Afterwards the delegation visited the bakery that daily produces 145.000 pita-breads and is located in Reyhanlı Logistics and Coordination Centre and Child Life Centre under-construction which will accommodate 990 orphans and received detailed information from the staff.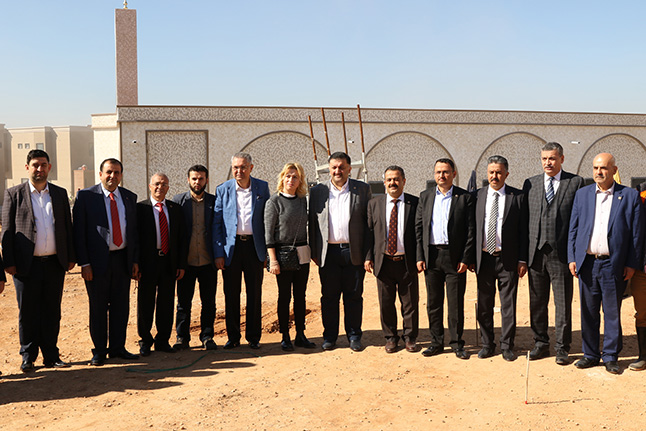 Kahramanmaraş MP Celalettin Güvenç gave a statement on behalf of the delegation during their visit to Child Life Centre and said that they, as 12 AKP MPs, have come to visit the places where Syrian refugees live in Antioch, Kilis and Gaziantep.
Güvenç expressed that Child Life Centre in Reyhanlı, the product of collaboration between IHH and Raf, Qatar is a well thought-out project. "We saw that prayer rooms, school, playground, sports and recreational activity sites are perfectly executed. We would like to extend our thanks to all who have contributed to it" he said.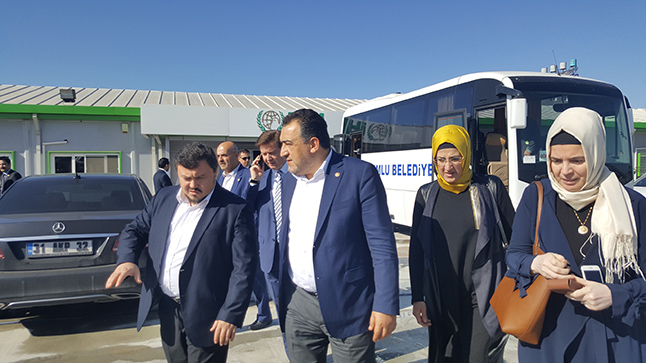 Güvenç highlighted that Syria is going through the biggest horrors in history. "We would like to thank IHH and other NGOs that gave us the chance to see these facilities first-hand by inviting us over for their great efforts" he said.
After leaving Reyhanlı the delegation headed over to IHH Coordination Centre in Kilis.
In Kilis Logistics Centre of IHH, the delegation received a brief about the relief operations from IHH vice president Durmuş Aydın and visited the bakery that produce 120.000 pita-breads daily and the soup kitchen that serve 35.000 hot meals daily.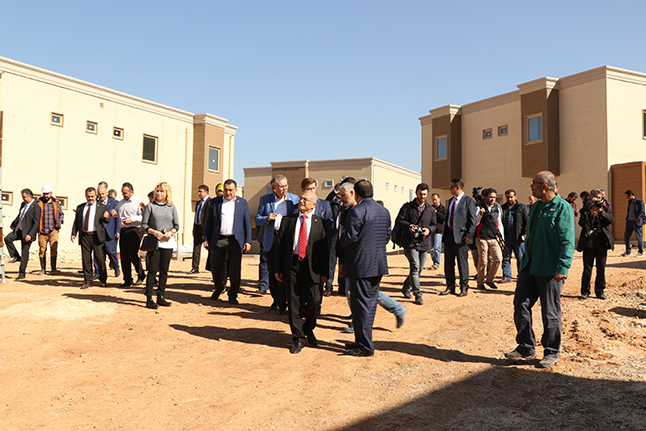 Mosque-Masjid, Education
19.08.2022
Support from IHH to people of Yemen
In Yemen, where a civil conflict has been raging since 2014, relief efforts are still being made by the IHH Humanitarian Relief Foundation. Recently, IHH dispatched a team to the area to provide relief to the nation's needy.
Emergency aid to Afghanistan's earthquake victims
A least 1.000 people lost their lives and 1.500 people were injured in the 5.9 magnitude earthquake that struck the Khost province of Afghanistan. IHH Humanitarian Relief Foundation immediately launched an emergency aid campaign for the region.