Another two of our orphans have been martyred in Gaza
Another two of the 13 thousand of orphans that IHH Humanitarian Relief Foundation has been taking care of have joined the caravan of martyrs.
We have been informed that two of our orphans that we were taking care of in Gaza named Kusey Elbatış and Ali Elşinberi have been martyred due to the attacks. Also two of our orphans from the same family have been severely injured during the attacks and are currently being treated. Minar Elşinberi's mother has been martyred due to the attacks and Minar has lost both of her legs one of them been amputated just above her knee and the other leg amputate just under the knee. We have also been informed that our other wounded orphan Ibrahim Elşinberi's treatment in Turkey has been completed and he has now returned to Gaza.
On the other hand Mahmud Elgül who has lost nine of his family members during the war has joined the IHH Orphan Sponsorship Support System.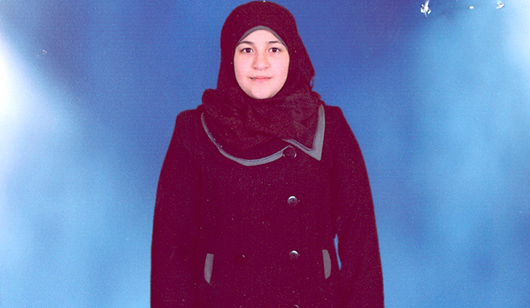 We were previously informed that Ziyad Mahir Muhammed had been martyred and he had written a letter to his supporters which contained the following statements:
"Bismillahirrahmanirrahim
My valuable guarantor may Allah protect and watch over you.
Assalamu alaikum wa rahmatullahi wa barakatuh
I feel that it is a debt on me to offer my most sincere gratitude for depicting smiles on the innocent faces of orphans by surety, help and support you have shown them.
May Allah make your charity everlasting, overpower your goodness, grant you paradise and bestow His mercy upon you.
If you ask of me, I am very good and at good health, May Allah glorify Islam and reward Muslims.
May Allah bless you.
Ziyad Mahir El Neccar"
We wish our martyred orphans mercy from Allah and victory to the Palestinian cause, which they were martyred for the sake of.
Support from IHH to people of Yemen
In Yemen, where a civil conflict has been raging since 2014, relief efforts are still being made by the IHH Humanitarian Relief Foundation. Recently, IHH dispatched a team to the area to provide relief to the nation's needy.
Emergency aid to Afghanistan's earthquake victims
A least 1.000 people lost their lives and 1.500 people were injured in the 5.9 magnitude earthquake that struck the Khost province of Afghanistan. IHH Humanitarian Relief Foundation immediately launched an emergency aid campaign for the region.