New homes for Arakan refugees
IHH Humanitarian Relief Foundation constructed 390 new bamboo homes in the Arakan refugee camp in Cox's Baazar-Bangladesh and handed them to families in need.
Arakan, Bangladesh
18.03.2021
IHH has constructed a total of 9.890 houses for families in need since 2017.
The bamboo homes are constructed according to the weather conditions in the region and provide the Arakan refugee families with protection against the monsoon rains and extreme heat.
In addition, IHH also completes the pavements, steps and green areas; and organizes rubbish collection in regions where these homes are built. Since the crisis began IHH managed to obtain official authorization from relevant Bangladesh state departments and subsequently constructed 9.890 bamboo houses.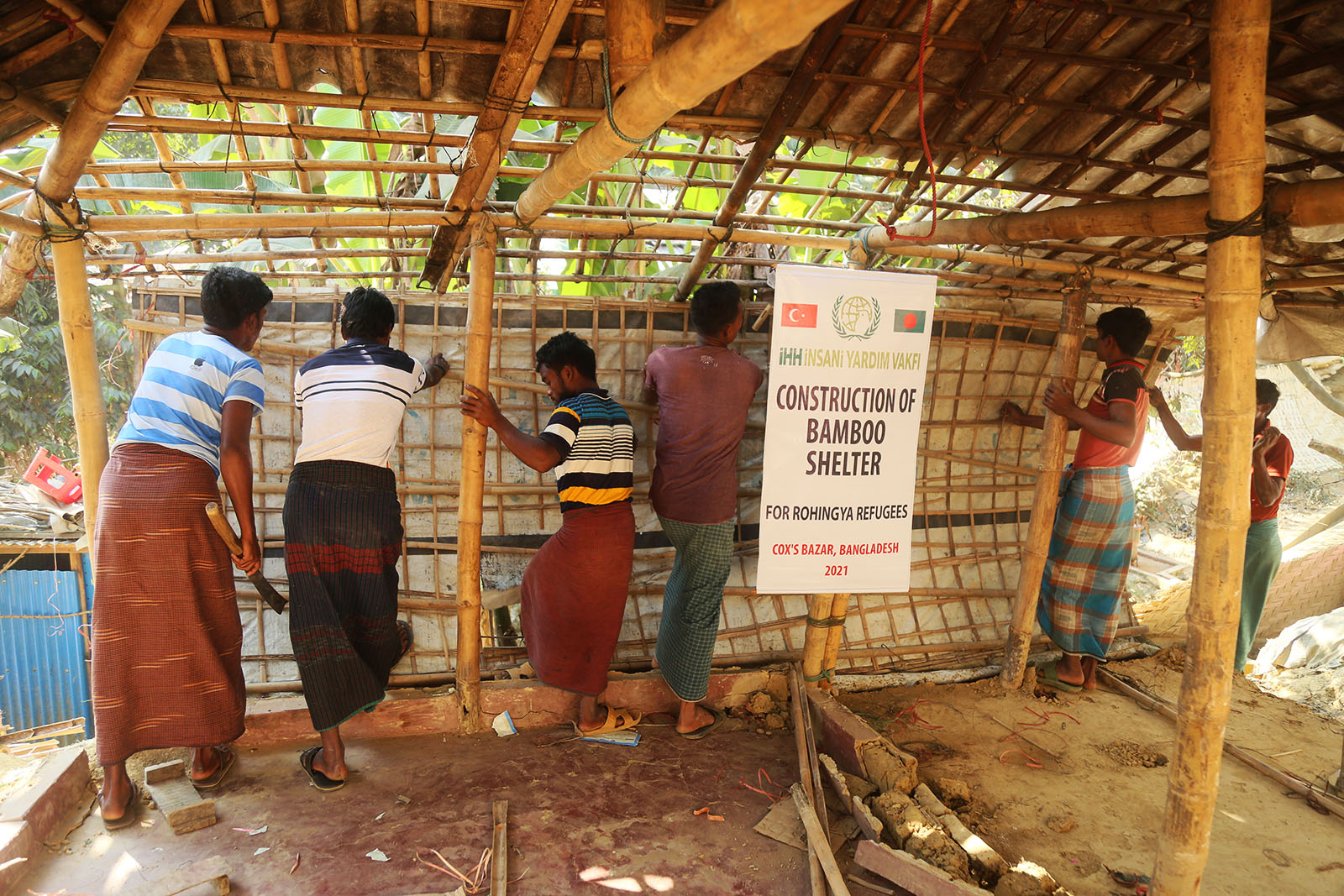 They were selected as 'Model homes'
UN's International Organization for Migration (IMO) designated these bamboo homes as sample homes for NGOs carrying out aid efforts in the region.
IHH aid project for the Arakan people has been going on since 1996. The support of our donors means the continuation of our effort in helping them.
Emergency aid for Indonesia
IHH launched emergency aid operations in Indonesia following the eruption of the Mount Semeru volcano. Food was distributed as part of its initial aid.
Emergency aid for Cameroon refugees
45.000 people took refuge in Chad as a result of the conflict that broke out between tribes due to access to water sources and use of land. IHH Humanitarian Relief Foundation launched aid efforts for the refugees living under extremely difficult conditions in camps in the capital N'djamena.