Calls for mercy to the world at 5th Int'l Orphans' Get Together Program
The 5th International Orphans' Get Together Program took place in a wonderful atmosphere at Haliç Congress Center on Sunday.
The 5th International Orphans' Get Together Program, organized by the IHH Humanitarian Relief Foundation, took place at Haliç Congress Center in Sütlüce, İstanbul.
Orphans from Turkey and the world came together at the gala of the 5th International Orphans' Get Together Program at Haliç Congress Center on June 3.
The event was attended by 80 orphans from across 14 countries including Albania, Azerbaijan, Indonesia/Aceh, Philippines/Moro, Palestine, Iraq, Kyrgyzstan, Pakistan, Sierra Leone, Somalia, Sri Lanka, Tanzania and Turkey. The children made prayers, sang hymns and performed local and colorful shows on the stage.
Delivering the inauguration speech of the event, IHH President Bülent Yıldırım shared some worrisome statistics about the situation of the orphans in the world. He said there are around 200 million orphans in the world who need help and most of these orphans are in the Islamic world and that they are in need of education, healthcare, accommodation and food. Yıldırım said IHH takes care of more than 25,000 orphans.
"We are working very hard to increase this figure, 25,000, to 100,000 within five years and we ask our people to give support to our Sponsor Family Project and undertake the care of an orphan. We want every family to take care of an orphan in a Muslim country. We need to raise our awareness about orphans. Those children are our children. Building the future of those children is building the future of ours. Let's build the future of the children in the Islamic geography. We are the ummah of a prophet who was an orphan but our awareness about orphans is not sufficient. Allah willing, it will improve in time and such an awareness has already begun to emerge. Millions of children around the world wait for your support."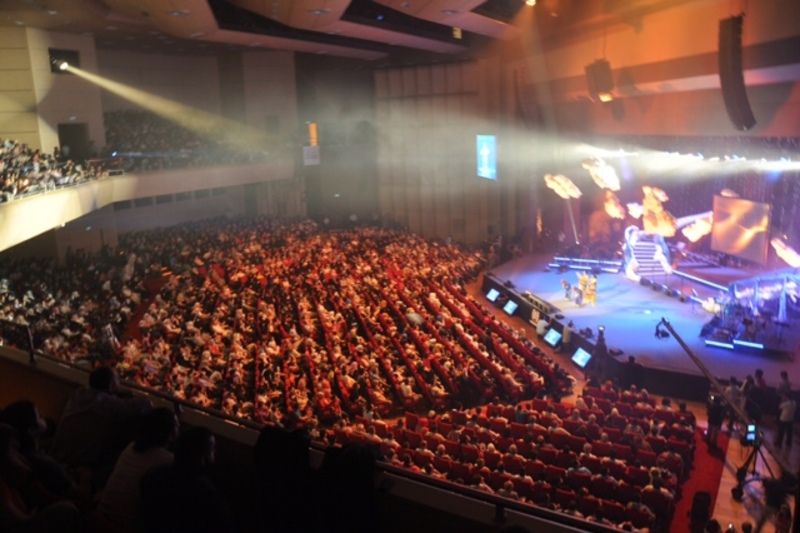 In further remarks, Yıldırım said: "It is the children who are affected most by the troubles in regions hit by conflicts, hunger and wars. They lose their parents. Children are left to live in the streets with no future. As the IHH, we are trying to caress the heads of orphans and meet their needs. In doing this, we would like to win Allah's sake. When we first decided to launch the Sponsor Family Project, many people discouraged us saying we would be embarrassed because the project would fail but thanks Allah, we became successful. We believe in that when you just work for Allah's sake, Allah is helping you."
Children coming from Van and Syria gave flowers to Yıldırım and offered their thanks to him for the IHH's relief efforts in their regions.
In the meantime, musicians Mesut Kurtis and Ömer Karaoğlu gave mini concerts at the event. The award ceremony of the White Pigeon Short Film Contest organized this year with the theme of "Holy Trusts," with a reference to orphans was also held on Sunday.
The event, which brought together orphans, state officials and representatives from non-governmental organizations from 14 countries, was broadcast live by national and international TV channels and radio stations.
Meat aid for Syria
IHH Humanitarian Relief Foundation has delivered meat aid to 25,000 families living in tent cities and IDP camps in the countryside of Syria's Idlib and Aleppo provinces.
Sacrifice-Aqiqah, Qurbani
15.09.2022
Mosque-Masjid, Education
19.08.2022