Cataract Project from Turkey in Niger
A protocol agreement has been signed between IHH, TIKA, Islamic Development Bank (IDB) and the Health Ministry of Niger for the construction of the unit of eye health and vision linked to the Lemorde State Hospital situated in the Capital city of Niamey in Niger.
At the ceremony located at the Istanbul Hilton Hotel, IHH president Mr.Bulent Yildirim, President of the Islamic Development Bank (IDB) Dr. Ahmad Mohamed Ali who had came down for the 29. ISEDAK conference and the Niger Ambassador of Ankara Abdoulaye Dan-Maradi had signed the protocol agreement.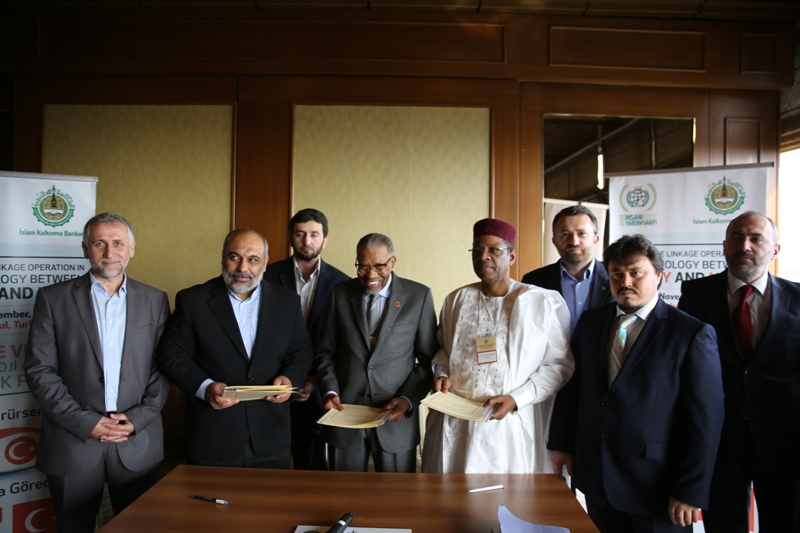 Within the 5 year protocol agreement that was done, the unit of eye health and vision which will be connected to the State Hospital of Lemorde, Cataract operations will be done for free. The total cost of the 5 year project is 7 million dollars.
6000 Cataract operations are aimed to take place in a year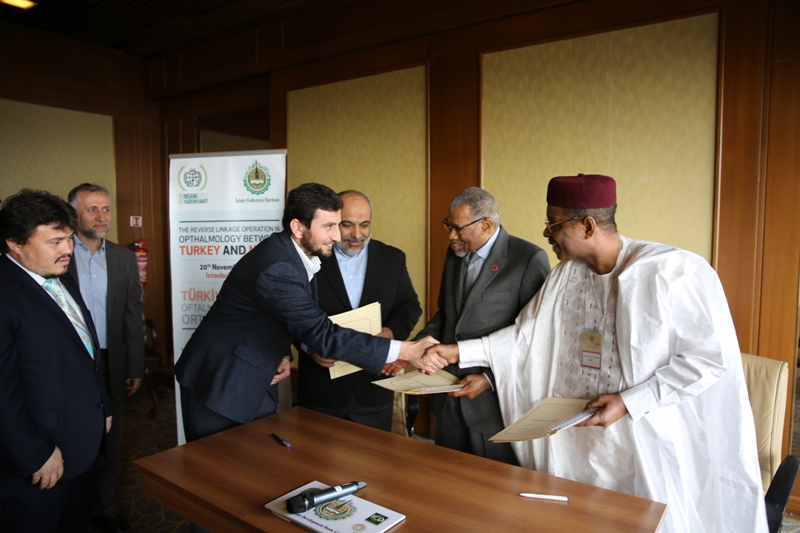 It can be forseen that approximatly 6000 cataract operations will be taking place in one year once the unit of eye health and vision is established, curing tens of thousand of people who are temporary blind and have to depend on others in everyday life.
Turkish Doctors and Nurses will be serving at the hospital
Within the project three doctors and nurses will be sent from Turkey via TIKA and the Turkish Health Ministry. As Lemorde Hospital is also going to be a hospital for doctors in training, it will not only perform cataract operations, but experienced doctors from Turkey will also be sent down to contribute to the training of these doctors.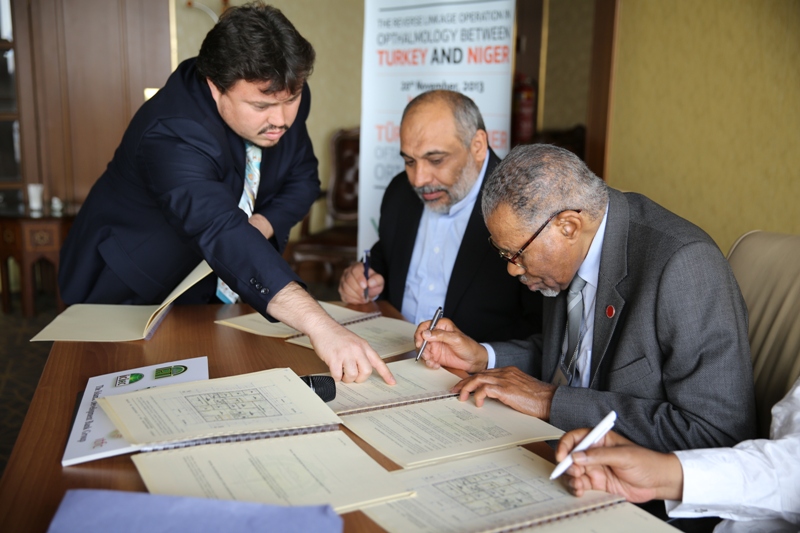 The last terminal of "An Armful of Goodness"
IHH Humanitarian Relief Foundation continues to commemorate the 11th annual Orphan Solidarity Days (OSD) project with the theme "An Armful of Goodness". Many studies have been carried out for orphans and their families in Kenya, one of the countries where the initiative is executed.
54,000 loaves of bread for camps in Syria per day
Through a partnership between the IHH and the İnsan Charity Foundation, and with financial support from The United Nations Office for the Coordination of Humanitarian Affairs (OCHA), 54,000 loaves of bread are supplied daily to civilians living in camps in the countryside of Idlib province in northern Syria
4 permanent works in Sierra Leone
In West Africa's Sierra Leone, IHH inaugurated four distinct buildings including orphanages, universities and mosques. The newly inaugurated permanent works are vital to the country's future.
Mosque-Masjid, Orphan
17.11.2022