Container camp for six thousand Syrians
IHH along with its strategic partner Qatar Charity is building a camp of a thousand containers in Shammarin region of Syria.
IHH along with its strategic partner Qatar Charity is building a camp of a thousand containers in Shammarin region of Syria.
Assad regime's assaults on innocent civilians continue with rage and much brutality in Syria. As a result of the attacks that started in March 2011 and continue over the past four years over two hundred thousand people were killed while 6.5 million people are internally displaced and over 4 million people had to flee their country. Currently, over 10 million people need humanitarian aid in Syria.
IHH took the initiative to set up a 'container city' for people who lost their houses in Syria. During the signing ceremony with its strategic partner Qatar Charity at IHH headquarters, it was announced that a camp of a thousand containers that will accommodate up to six thousand internally displaced Syrians will be set up. The overall cost of the camp is estimated to be 9 million US dollars. Each container is going to be 17,5square metre. It is estimated to be completed in 8 months. The container camp will also feature a clinic, a mosque, playgrounds, school and multipurpose halls. Following the protocol signing of IHH President BülentYıldırım and Qatar Charity President Yusuf bin Ahmed Al Kuwari, both presidents wished the project to be a good thing for the people.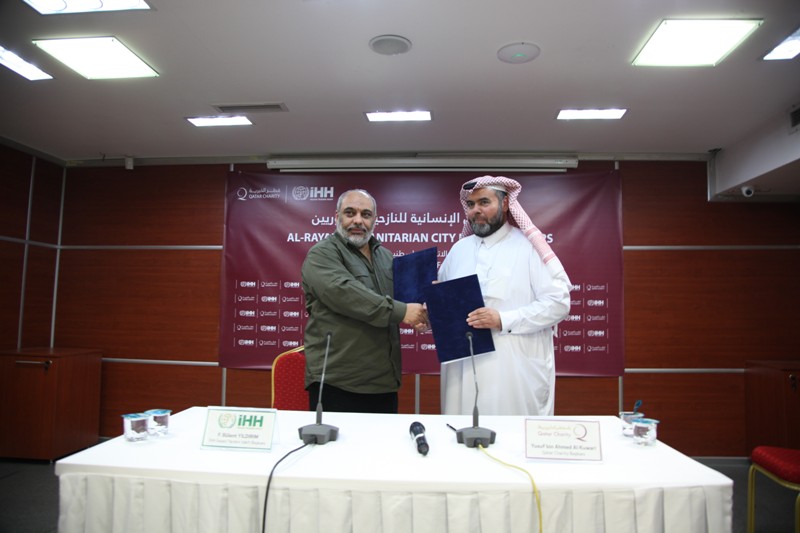 'Prefabricated school for refugee children"
IHH is realizing permanent projects with the support of its partner organizations abroad in order to offer long-term solution to the problems of the refugees. Prefabricated schools are built for Syrian children continue their education in the camps. IHH in cooperation with its partner organizations abroad is providing shelter to the refugees in the 17 tent-camps and container camps that are set up close to the Turkish-Syrian border. Around 50 thousand Syrians are getting shelter and receive their basic needs as well as psychological assistance in those places. The camps also feature rest centres, playgrounds and children's parks, security service, masjids, infrastructure, heating system and supermarkets where refugees can shop they need.
Moreover, over 10 thousand Syrian children and teenagers are getting education in 17 schools that provide education in pre-schooling, elementary and high school level. Over 300 teachers are employed in these schools.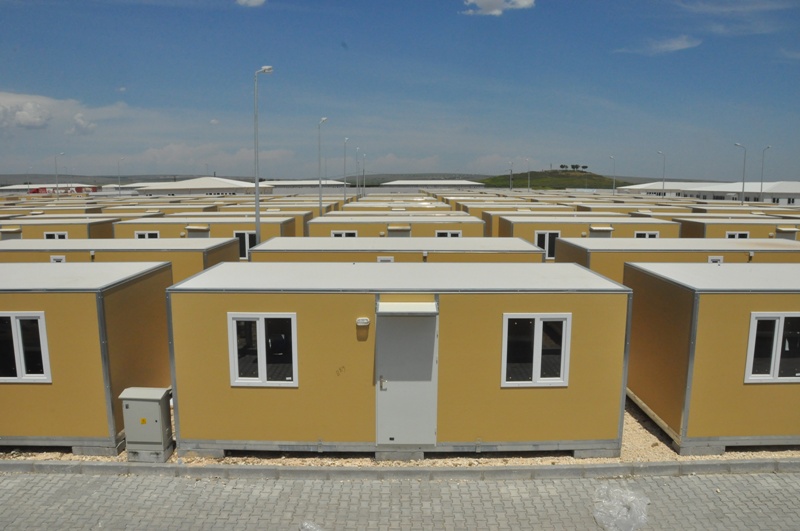 Aid to help West Darfur conflict
95.000 people were forced to migrate to other regions and 213 people lost their lives due to the conflict between tribes in Sudan's West Darfur. IHH Humanitarian Relief Foundation launched emergency aid projects for the people affected by the conflict and became Internally Displaced People.
Medical aid for Afghanistan
IHH sent 4 trucks of medical aid to Afghanistan. This medication will be distributed to hospitals in the cities of Kabul, Herat, Mazar-i-Sharif and Kandahar.