Container city set up in Syria for widows and children
Two container cities built jointly by IHH and Kuwaiti NGOs near Sicco village in Azaz District, Aleppo have been completed.
Women who lost their husbands to the Syrian civil war, children and their relatives have been settled in the container city, where infrastructure works have been completed by IHH Humanitarian Relief Foundation. Such facilities as toilet, shower, dishwashing unit, dining hall and masjid are available for use at the container city.
İbrahim İlgi from IHH Kilis Desk announced that the project that was commenced two months ago had been completed. We set up the container city in Azaz to house wives and children of people killed in Syria, İlgi said.
"We materialized the project with Allah's help. We will be assisting around 100 families with shelter, nourishment and especially with orphan children's education. We are planning joint activities with Kuwaiti charities, particularly in vocational training."
We are aiming to implement orphan care projects in other safe areas of Syria as well, İlgi said. "We will continue assisting our Syrian brothers and sisters. We hope to meet all needs of people staying in this container city."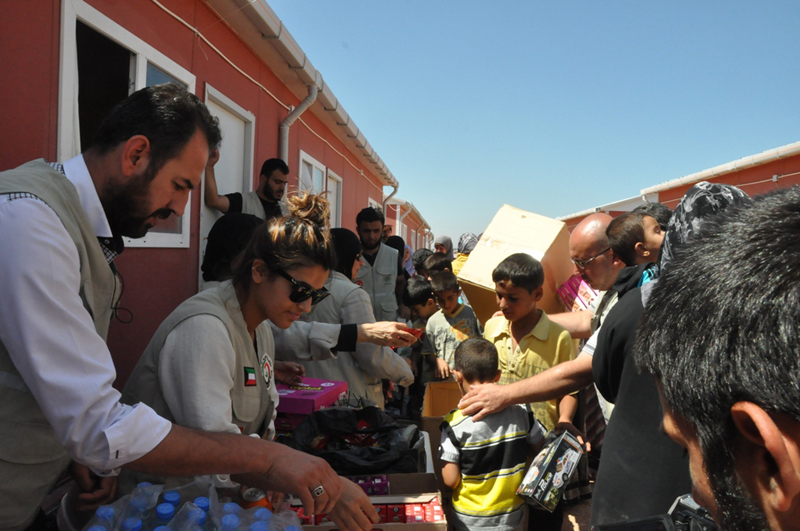 Vocational training to be offered
Head of Kuwaiti Nongovernmental Organizations Huda Qinayn expressed content over rapid installation of such facilities as masjid, school, dining hall, toilet, shower, dish washing unit, and many others.
Qinayn said they would continue cooperating with IHH to assist Syrians and noted they would focus on vocational training and educational activities so that children's education would not be disrupted.
Speaking after Qinayn, deputy head of Kuwaiti Nongovernmental OrganizationsAdila al-Osman wished for an end to the humanitarian tragedy and establishment of peace and tranquility in Syria.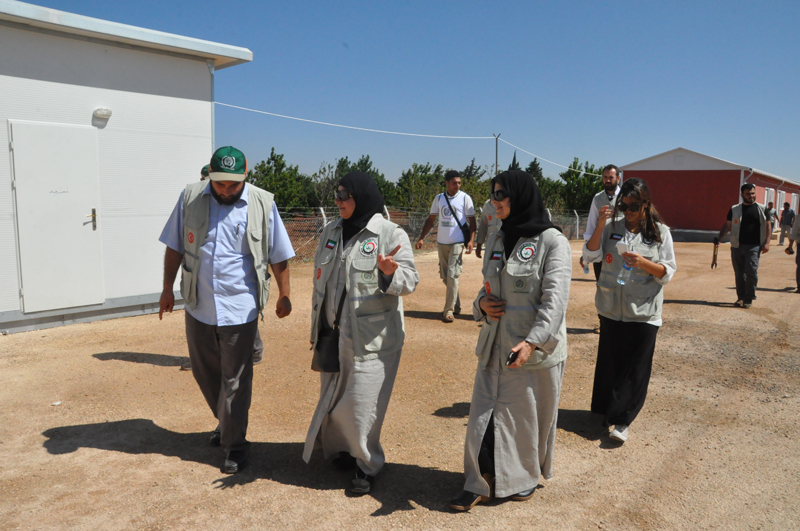 Flour distribution to 38 thousand 601 families in Somalia
IHH Humanitarian Relief Foundation has been carrying its aid efforts in Somalia, and our effort intensified following the severe drought that has hit the country since 2020, causing millions facing difficulties in accessing clean water and food.
Mobile soup kitchen from Turkey to Ukraine
The mobile soup kitchen dispatched by the IHH Humanitarian Relief Foundation to Ukraine, which is under Russian bombardment, departed from Istanbul. The soup kitchen was intended to provide food to 30,000 people each day. In addition, three truckloads of humanitarian supplies provided to Ukraine by the IHH in recent weeks have been delivered to war victims.
IHH helped 700,000 Syrians in 2022.
In 2022, IHH Humanitarian Relief Foundation delivered 2,043 truckloads of humanitarian relief supply to war-affected Syrian residents living in the country's IDP camps and settlements in various locations.