A visit from the WHO
World Health Organization (WHO) officials from the East Mediterranean Regional Office and the Gaziantep Office paid a visit to IHH's Syrian Operations Coordination Center and the Reyhanlı Education Village in Reyhanlı, Hatay.
The group was welcomed by IHH Syrian Operations Representative Cüneyt Kılıç.
Kılıç explained to the visitors that the Reyhanlı Education Village offers education, development and psychosocial support for children who suffered the trauma of war. He also said the facility is built on a 100 acre land and provides education and development services to 1.000 children of nursery, primary and high school level.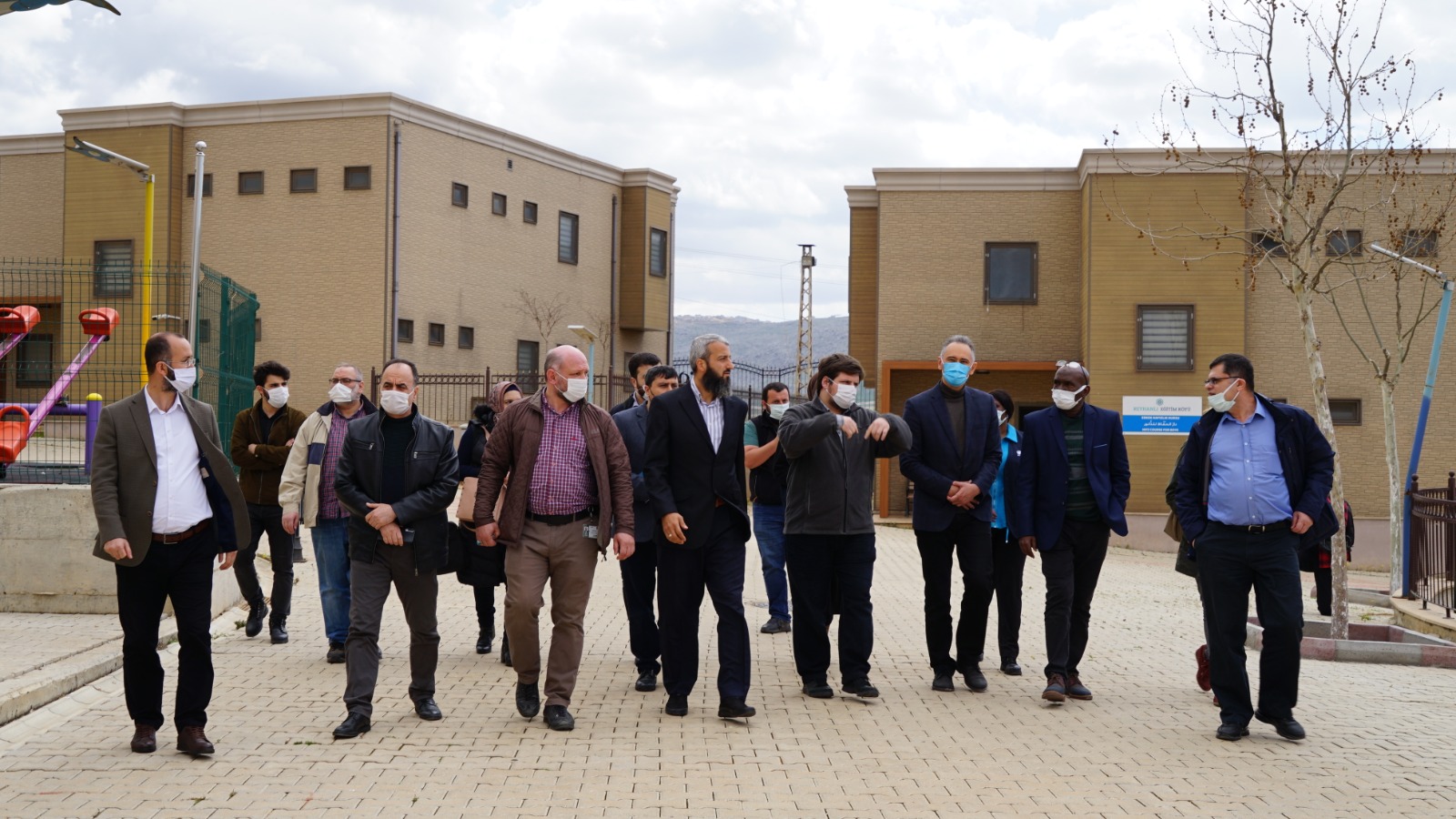 The group also visited the bakery that has the capacity of baking 170.000 loaves of bread daily and the logistic warehouse in the IHH Syrian Operations Reyhanlı Coordination Center.
In the event, IHH also gave a presentation about IHH's healthcare projects and including our mobile healthcare clinic project launched in collaboration with the WHO and Insan Charity.
At the end of the visit, various IHH promotional materials were presented to the group.   
Mobile soup kitchen from Turkey to Ukraine
The mobile soup kitchen dispatched by the IHH Humanitarian Relief Foundation to Ukraine, which is under Russian bombardment, departed from Istanbul. The soup kitchen was intended to provide food to 30,000 people each day. In addition, three truckloads of humanitarian supplies provided to Ukraine by the IHH in recent weeks have been delivered to war victims.
IHH helped 700,000 Syrians in 2022.
In 2022, IHH Humanitarian Relief Foundation delivered 2,043 truckloads of humanitarian relief supply to war-affected Syrian residents living in the country's IDP camps and settlements in various locations.
The last terminal of "An Armful of Goodness"
IHH Humanitarian Relief Foundation continues to commemorate the 11th annual Orphan Solidarity Days (OSD) project with the theme "An Armful of Goodness". Many studies have been carried out for orphans and their families in Kenya, one of the countries where the initiative is executed.