Education support for a beautiful future
Students at four schools have been provided with stationery supplies, computers and clothing as part of a project launched by the IHH Humanitarian Relief Foundation's National Aid Department.
IHH teams went to the remotest villages in the Turkish provinces of Batman, Şanlıurfa and Adıyaman and extended a helping to the students in those villages who receive education under difficult circumstances.
Forty-five students at the Hisar Village Primary School in Batman's Gercüş district were provided with stationery supplies and clothing while 15 kindergarteners at the Çakallı Village Primary School in Şanlıurfa's Halfeti district were provided with stationery supplies, clothing, toys and cleaning materials. 150 students were given stationery sets at the Karpuzlu Village Primary School in Şanlıurfa's Siverek district.
They now have a projector
The IHH teams provided education materials such as a computer, a projector and a projection screen to the classroom of the students with impaired hearing at the Gazi Primary School in Adıyaman. The students with an impaired hearing will from now continue their education in a more proper and easier way.
The charity givers who made the delivery of these aid supplies possible have done a great job and have made the faces of the bright children smile.
You can also support education of needy students
Please click for online donation
Please click for bank account numbers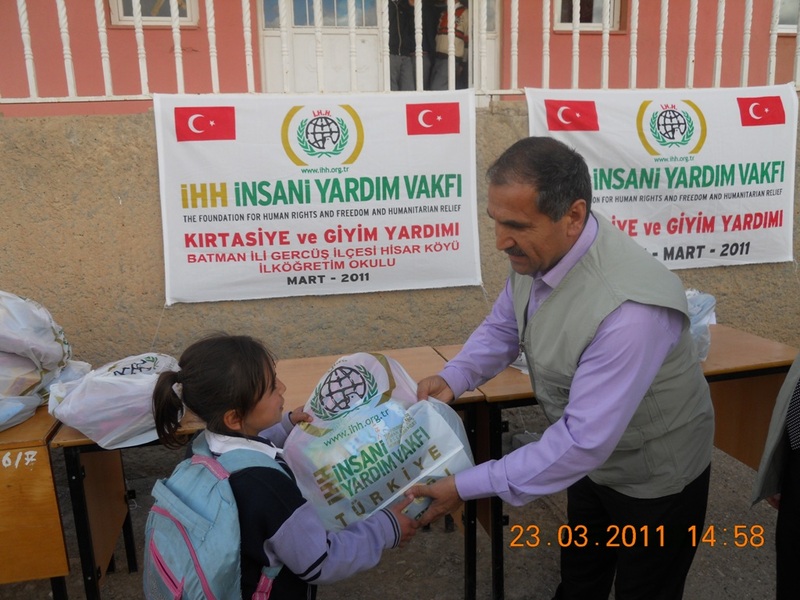 Support from IHH to people of Yemen
In Yemen, where a civil conflict has been raging since 2014, relief efforts are still being made by the IHH Humanitarian Relief Foundation. Recently, IHH dispatched a team to the area to provide relief to the nation's needy.
Emergency aid to Afghanistan's earthquake victims
A least 1.000 people lost their lives and 1.500 people were injured in the 5.9 magnitude earthquake that struck the Khost province of Afghanistan. IHH Humanitarian Relief Foundation immediately launched an emergency aid campaign for the region.