Emergency aid for Cameroon refugees
45.000 people took refuge in Chad as a result of the conflict that broke out between tribes due to access to water sources and use of land. IHH Humanitarian Relief Foundation launched aid efforts for the refugees living under extremely difficult conditions in camps in the capital N'djamena.
Many people lost their lives; houses and tents were destroyed in the conflict that broke out following disputes between the Choa and Mousgoum tribes regarding the use of water sources and land in the Logone-Birni region, north Cameroon.
Following the conflict, 45.000 people fled to the neighboring country Chad.
Most of the refugees are women and children
A majority of the refugees that consisting mainly of women and children were forced to flee their homes without their belongings. With the coming of winter, thousands of refugees that are living under compelling conditions in the Unduma, Milezi and Walia Ngueli camps are now facing freezing weather. The refugees have no tents, straw mats or blankets because there are no organized camps in the region, and they are also struggling to find food. As we speak, the refugees are still in so much need for basic food and shelter.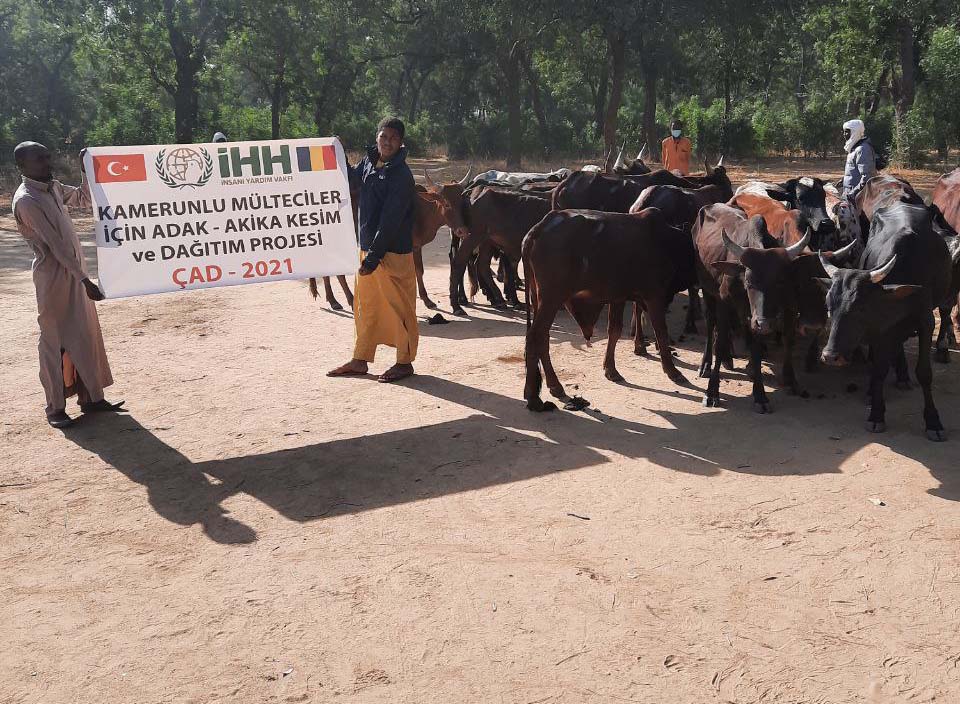 Aid efforts were launched
Immediately after the Cameroon refugees fled to Chad, IHH launched an emergency aid campaign. Initially, aid packets containing cooking oil, rice, tomato puree, pasta, salt, onions, saucepans, netting, straw mats and blankets were distributed to 240 refugee families living in the Milezi camp. 20 cattle were also sacrificed and the meat was distributed to 400 families in the camp. In addition to the Milezi camp, a visit was also made to the Unduma and Walia Ngueli camps where our teams assessed the emergency needs there. As part of our emergency aid operations, IHH teams aim to distribute food packets containing flour, rice, pasta, cooking oil, tomato puree and salt, and also netting, blankets and straw mats to these camps. Donors that want to support our campaign can donate via IHH bank accounts stating the code 15717. 
Aid to help West Darfur conflict
95.000 people were forced to migrate to other regions and 213 people lost their lives due to the conflict between tribes in Sudan's West Darfur. IHH Humanitarian Relief Foundation launched emergency aid projects for the people affected by the conflict and became Internally Displaced People.
IHH delivers humanitarian aid to Ukraine
IHH Humanitarian Relief Foundation continues to provide humanitarian aid to the refugees who have fled to nearby countries and to the Ukrainian people who are under attack by Russia.
Medical aid for Afghanistan
IHH sent 4 trucks of medical aid to Afghanistan. This medication will be distributed to hospitals in the cities of Kabul, Herat, Mazar-i-Sharif and Kandahar.