Emergency Aid to Nine Thousand Somalians
With the support of the donors IHH Humanitarian Relief Foundation delivered food aid to nine thousand people in Somalia.
Africa,
Somalia
17.03.2017
IHH Humanitarian Relief Foundation continues humanitarian relief operations in five continents and 135 countries without discriminating in terms of race, religion, or denomination. IHH has recently launched a campaign for emergency aid to Somalia, Southern Sudan and Yemen, which are affected by drought and conflict.
As a part of the campaign emergency aid kits were distributed to 8.750 Somalians. IHH teams handed out the kits containing rice, flour, sugar, cooking oil, and milk powder to the needy in the cities of Bay, Nugal and Shabel.
"We are Planning to Deliver Aid to 50.000 Somalians"
IHH Foreign Relations Representative and Deputy Chairman Hasan Aynacı said, "thanks to the donations coming in as a result of our call out to our donors we have so far provided for the food of nine thousand African brothers here. We are planning to continue our campaign and reach out to 50.000 people in Somalia with the support of our donors."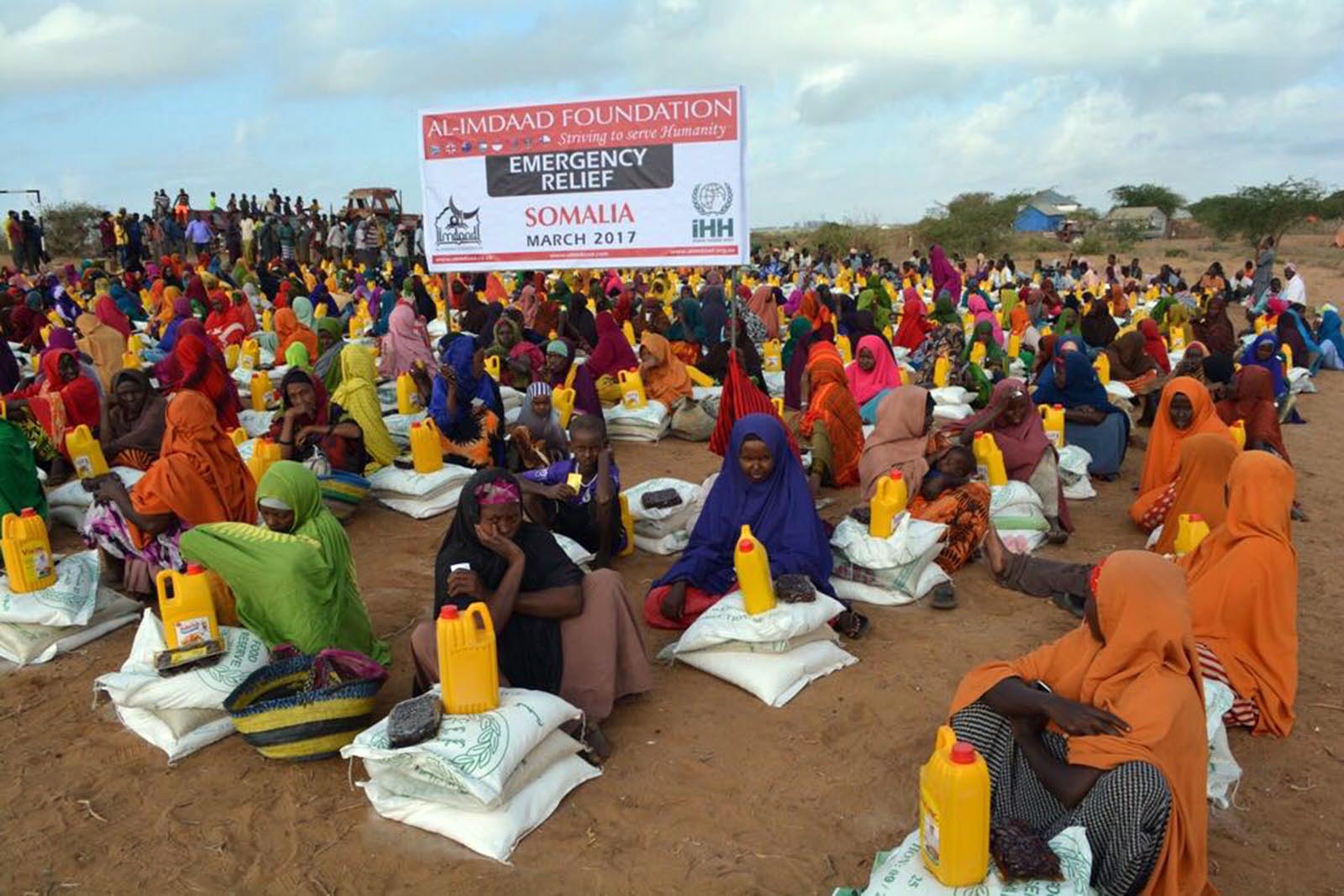 Latest in Somalia
The famine in Somalia affected 6.2 million people in Somalia, which corresponds to more than half of the population. Likewise over one million people had to flee their homes and reached the camps off the capital Mogadishu. 950.000 children, many of whom suffer deadly diarrhea with high fever, are affected by the drought.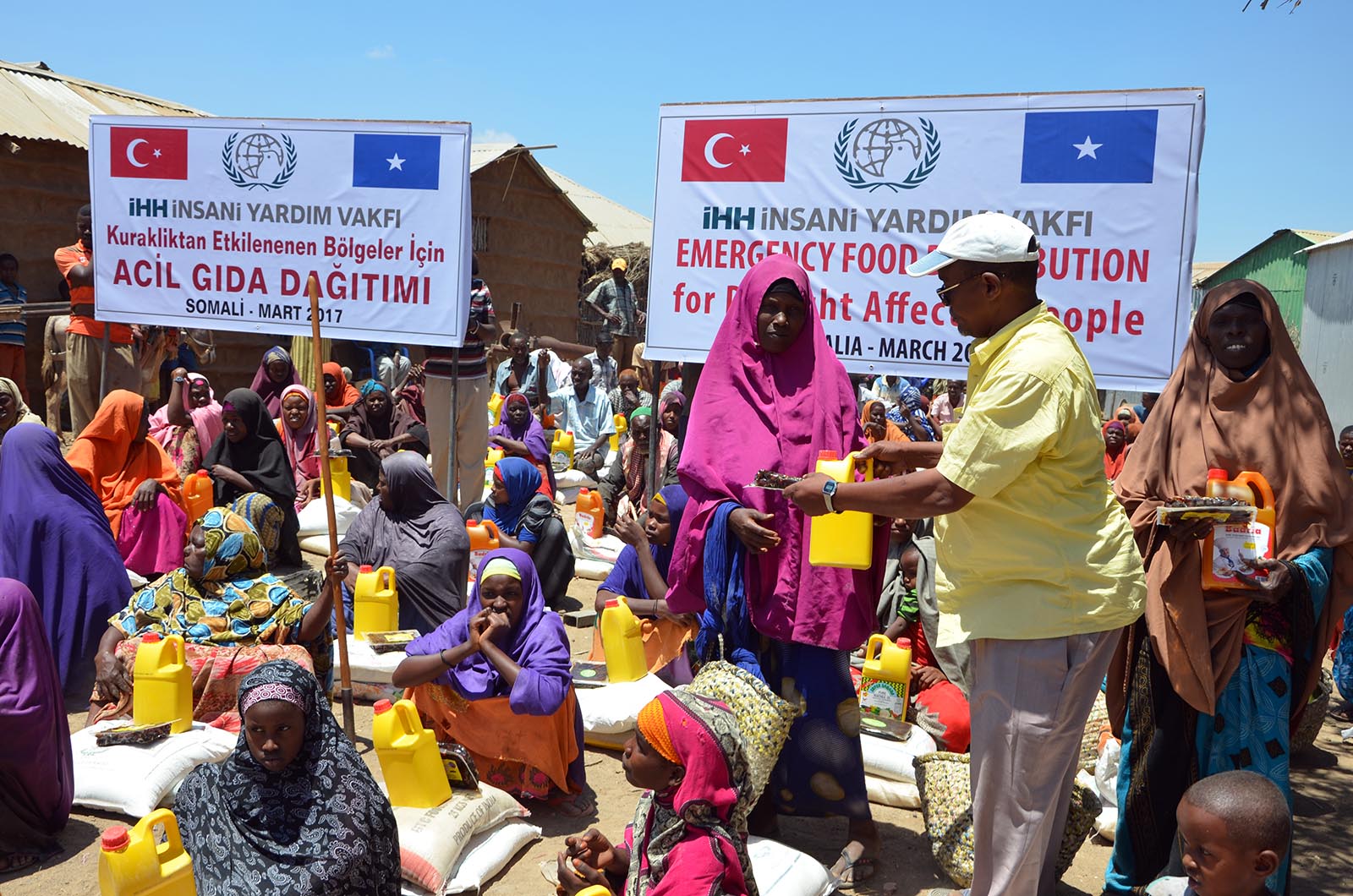 Drought affects 36.1 million people in East Africa
There are currently 36.1 million people in Somalia, Ethiopia, and Kenya who are suffering from the effects of the protracted drought. Drought has created severe obstacles to the availability of food and water in three different nations.
Aid for flood-affected families in Sudan
Sudan's last week's flood is still impacting the country. The floods, which claimed 99 lives and wounded 94 others also destroyed houses, workplaces, and acres of farmland. After the floods, IHH Humanitarian Relief Foundation launches its relief efforts for the victims there.
IHH Takes Action for Pakistan
The flood occurred the day before due to heavy rains in Pakistan. The flood resulted in the deaths of 1061 people and injured 1575 others. Right after the flood, the IHH Humanitarian Relief Foundation launched an emergency relief effort for the country.