Extensive Ramadan convoy headed to Syria
As part of the effort for the "I Need You" campaign, a substantial convoy has entered Syria from the Turkish town of Reyhanli on the 21st June.
As part of the effort for the "I Need You" campaign, a substantial convoy has entered Syria from the Turkish town of Reyhanli on the 21st June.
IHH is delivering the second half of one of the biggest international effort backed convoy to those in need in Syria, before the beginning of the holy month of Ramadan.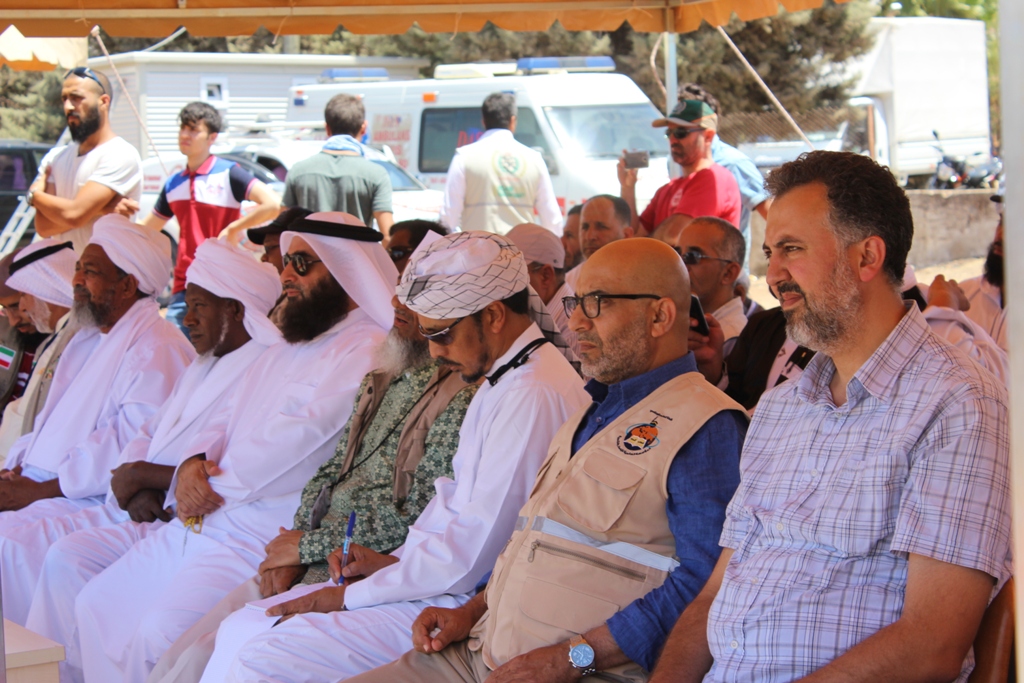 From 15 different nations, 27 various international aid organisations have collected a total of 17 million TL of aid, loaded onto a total 317 trucks. The first half of the convoy consisting of 96 trucks entered Syria through the Cilvegozu and Oncupinar border gates of the Turkish town of Reyhanli. 2,554 worth of aid were part of the food packages that included flour, rice, pasta, lentils, cracked wheat, cooking oil, tomato paste, dates, baby products, bagy biscuits, milk and drinking water.
Ramadan goal is 1,000 trucks
Speaking at a farewell ceremony IHH president Bulent Yildirim said that as part of the international mobilization effort, the aim was to send 1,000 trucks to Syria for the month of Ramadan.
Highlighting the water crisis in Syria, Yildirim reiterated their continuing support to aid Syria. Also pointing to the emerging crisis in Iraq, Yildirim voiced the continuing support for Syria and Iraq as part of a conjoined effort between Turkey's provinces and international aid organizations.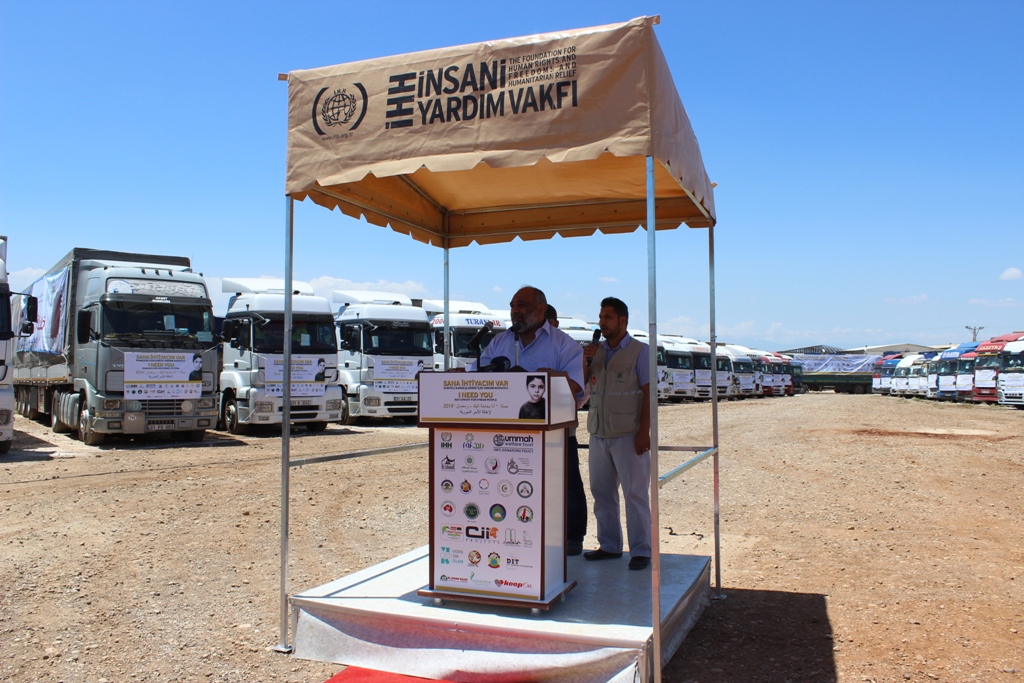 At a press conference where other NGO's representative were present, Yildirim said the aid effort that is directed to Syria will continue and appealed to international community to be sensitive to their needs.
With women and children making a up a large proportion of those suffering from the Syrian war, the "I Need You" campaign that began in the last months of 2013, the aid trucks that delivered aid just from IHH alone numbered 3000.
In the month of March 2014, with the collective effort 15 nations and 30 international NGO's, an extensive aid convoy that was initiated by IHH, sent 300 trucks on the 11th April. Worth 16 million TL it included basic needs packages that of food, health and hygiene products.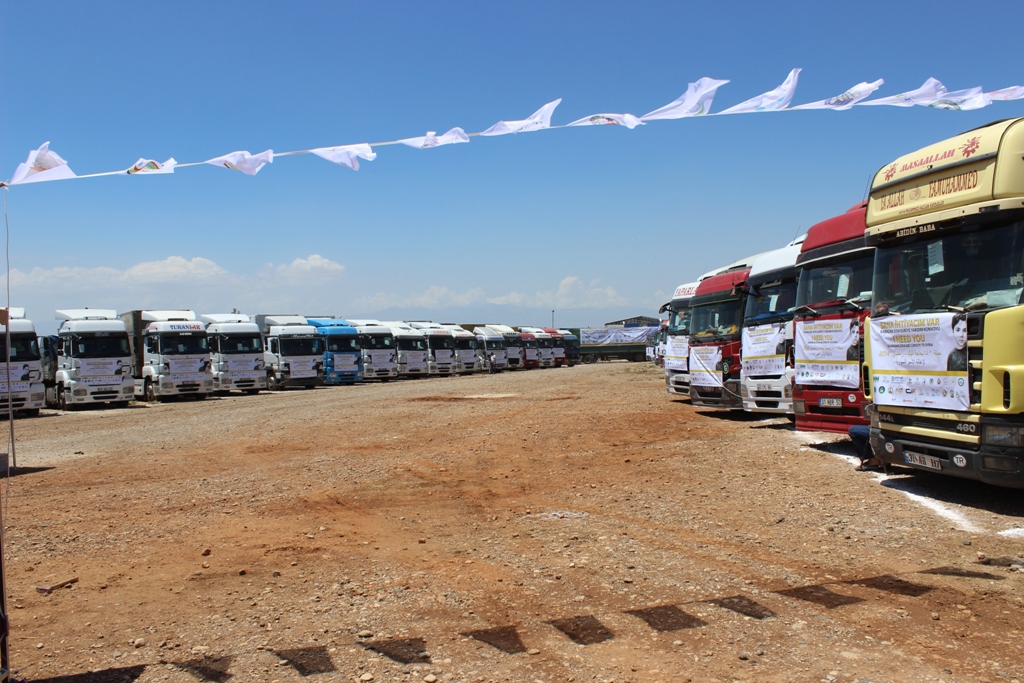 Aid to help West Darfur conflict
95.000 people were forced to migrate to other regions and 213 people lost their lives due to the conflict between tribes in Sudan's West Darfur. IHH Humanitarian Relief Foundation launched emergency aid projects for the people affected by the conflict and became Internally Displaced People.
IHH delivers humanitarian aid to Ukraine
IHH Humanitarian Relief Foundation continues to provide humanitarian aid to the refugees who have fled to nearby countries and to the Ukrainian people who are under attack by Russia.
Medical aid for Afghanistan
IHH sent 4 trucks of medical aid to Afghanistan. This medication will be distributed to hospitals in the cities of Kabul, Herat, Mazar-i-Sharif and Kandahar.